Let freedom take hold and celebrate who you are thru your art! Join me in embracing, life, fun, your dreams and more freedom. Let you and your story come thru! Join me for this amazing creative journey!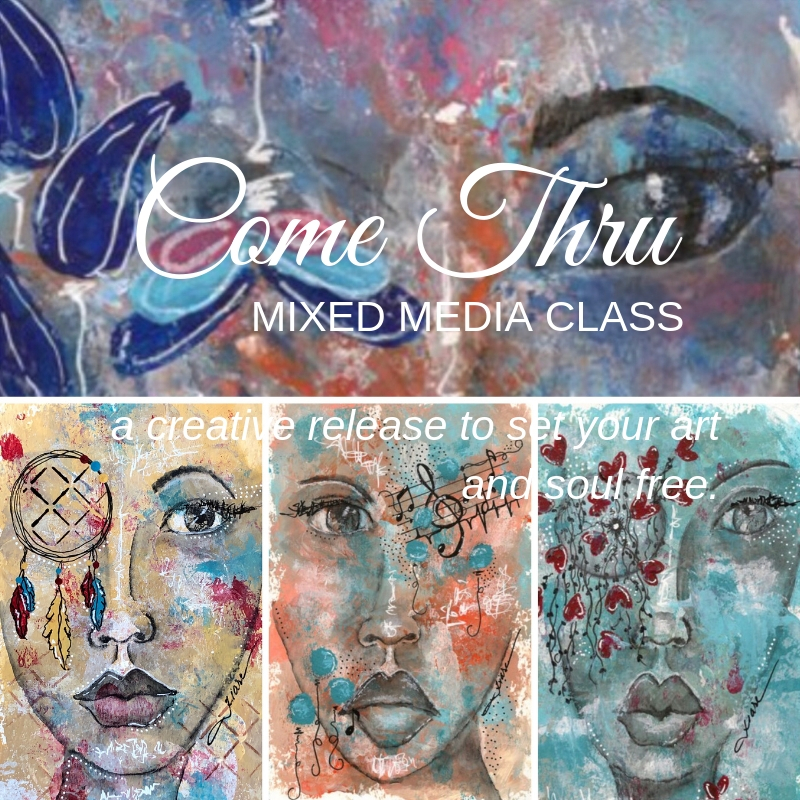 "Let go of perfection and just let your art flow." Tiare Smith
In this workshop I will cover:
how to create a gorgeous, textured background.
how to ease into face making.
a variety of facial features.
building layers, as you build your story.
exploring mixed media techniques
adding details to bring your story to life, to bring your story thru.
adding meaningful touches and symbols that inspire
please note photos are representative of the pieces we will create but not the actual pieces.
Here's what you can expect:
Step-by-Step Mixed Media Tutorial
Video Tutorials
Downloadable PDFs
Work at your own pace
Wonderful for beginners or anyone who wants to expand their creativity and discover more ways to create.
A BIT MORE INFO:
We'll start with a dive into creating facial features to warm you up before we start making our art.
Learn to embrace your heart and your art with a fun exercise and the creation of our first Come Thru Face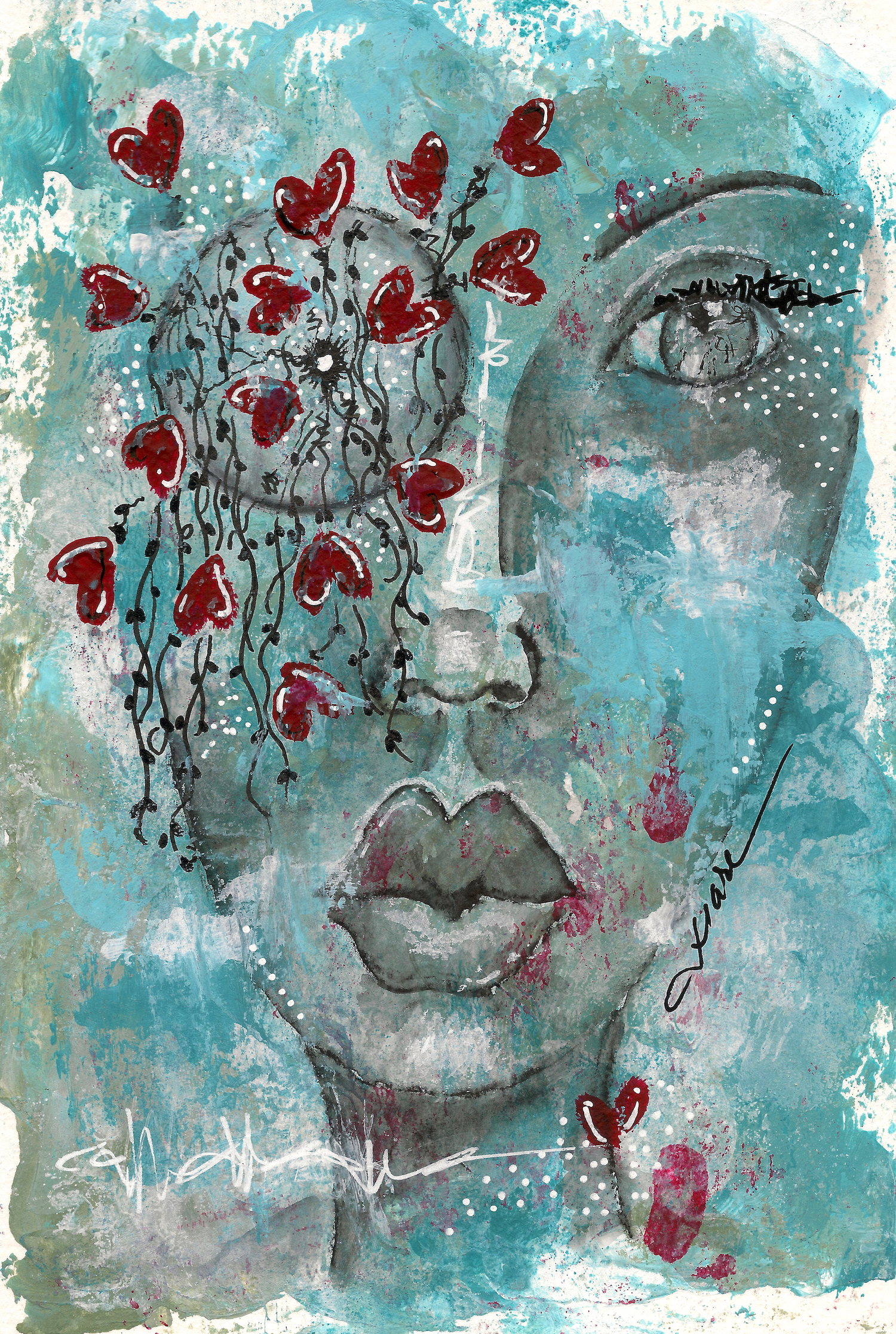 Dip into the songs of your life and music that matters with an exercise and fun tools, tips and techniques as we create Come Thru Face 2.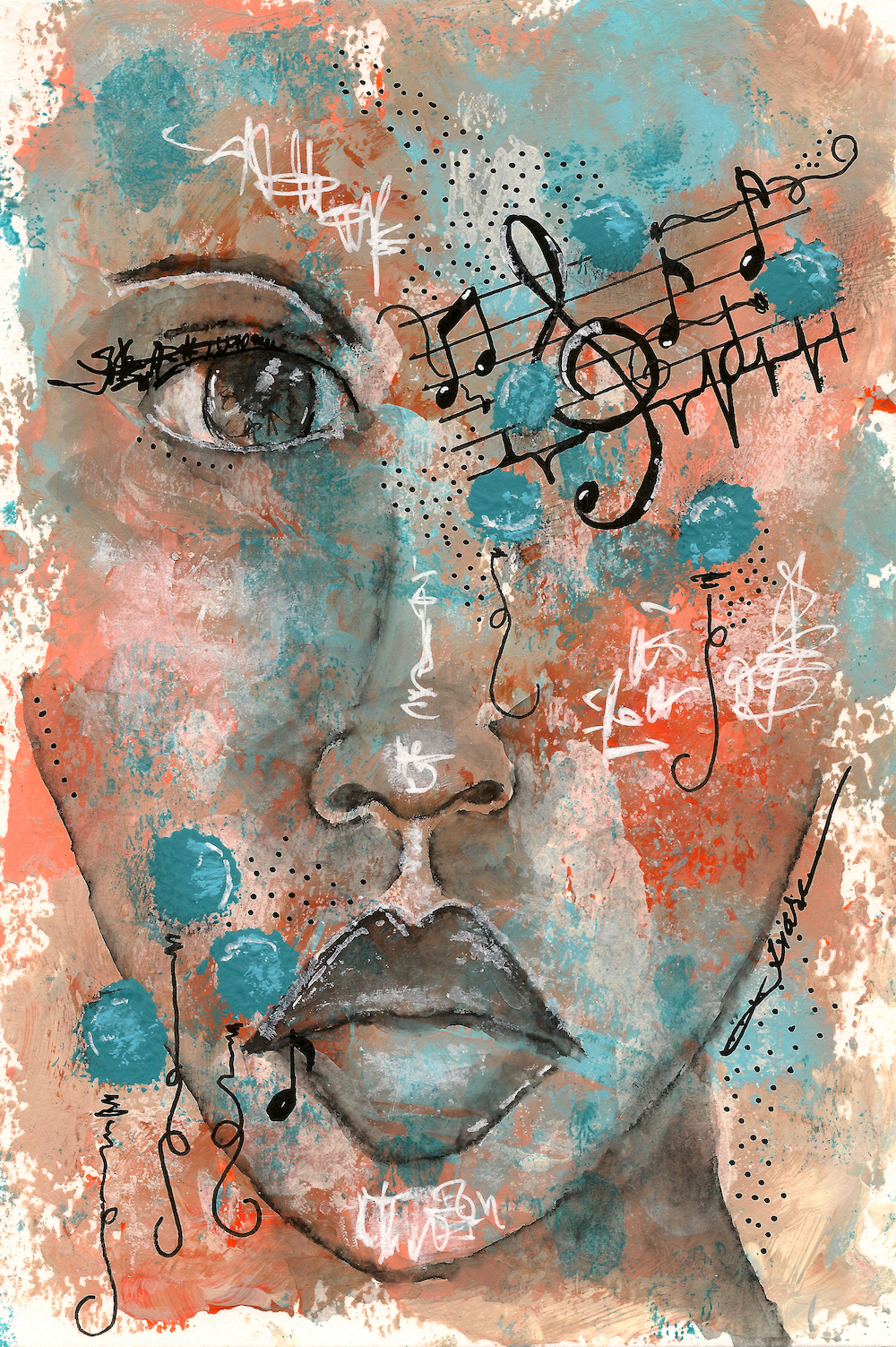 Catch your dreams. Let's talk about our dreams and create a beautiful place to catch. A fun exercise and an awesome mixed media lesson await you in our final lesson.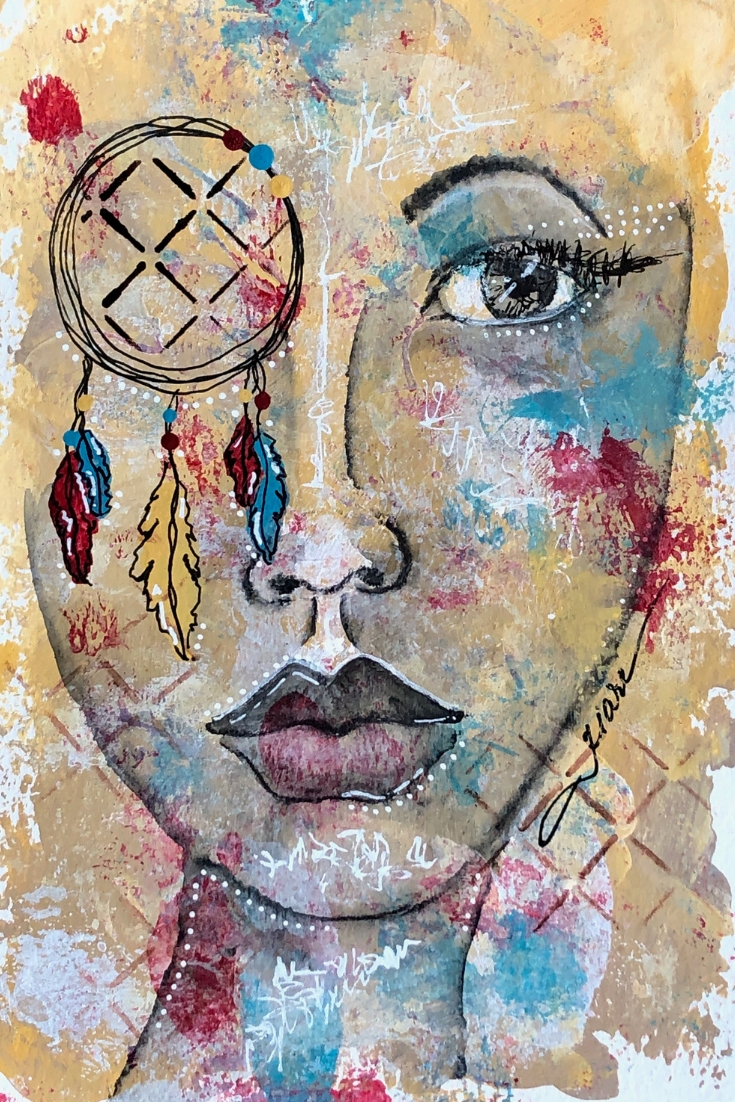 CLASS BEGINS MAY 20, 2019 and goes for 3 weeks, with new lessons released each week.
REGISTRATION NOW OPEN