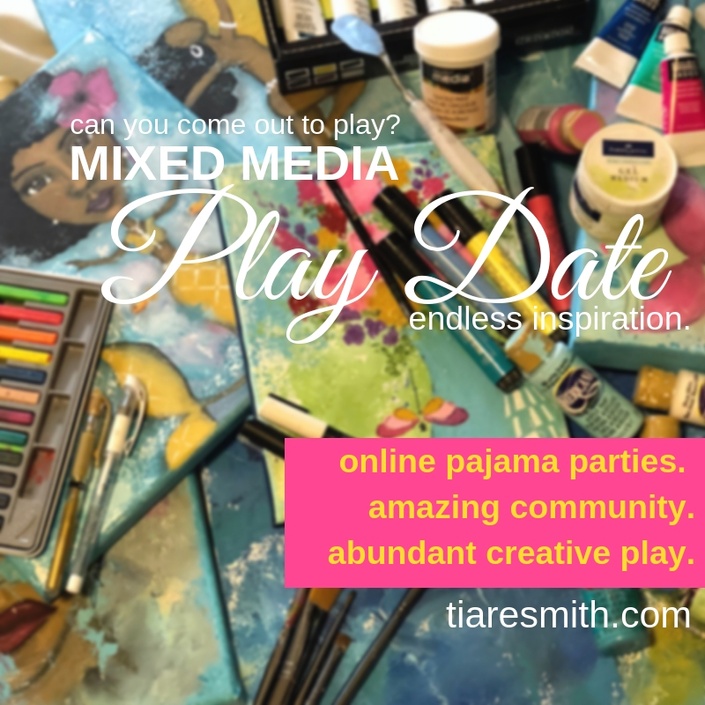 Mixed Media Play Date
a year filled with online pajama parties, play dates and creative freedom
Enroll in Course
This is a new mixed media collaboration intended to bring you endless inspiration, amazing fun, freedom in creativity and community like no other. Hosted by Tiare Smith, you'll be immersed in happiness, gratitude and fun from day one.
And if you think you don't have enough time to create, if you don't know where to begin, if your inner critic keeps talking and you need someone to lift you up and shut her up, if you need inspiration or you simply want to find your own inner voice the Mixed Media Play Date is for you! Designed to teach, be a guide, inspiration and a friendly place for you to be yourself and thrive! Oh and AMAZING FUN and LIVE STREAMED MIXED MEDIA PLAY DATES!!!!
WELCOME HOME!
Welcome to the place where we are building an amazing, creative family. You'll get to create and grow with our Creative Team each month and be introduced to different Guest Artists each month, as well. We'll be together creating, growing, playing and having amazing fun!
I'm excited to bring you this AMAZING, BEAUTIFUL, CREATIVE group of ARTIST instructors who will inspire, encourage and ignite your creativity!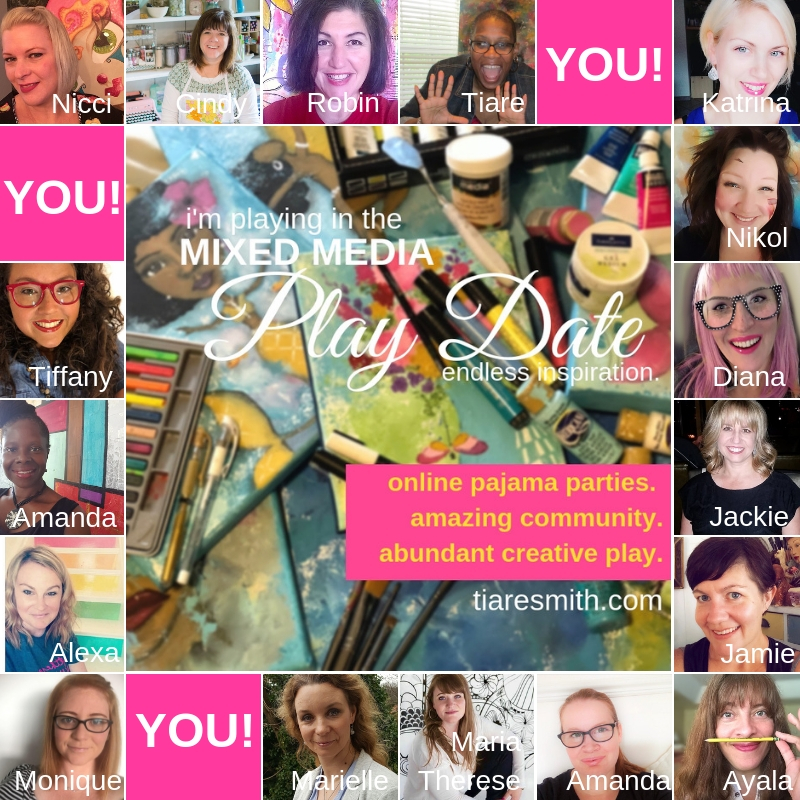 Here's what you'll get:
make a variety of AMAZING mixed media creations from art journal pages, to canvas paintings, to cards, to altered art!
be infused with confidence, creativity, play, and creative EMPOWERMENT
learn great tips and tricks you can use again and again
play with a variety of tools, adding to your skills and your creative arsenal
experience beautiful color combinations and blending techniques
Here's what you can expect:
New, exclusive step-by-step Mixed Media Tutorials each month with a Guest Artist
A new exclusive, Creative Team video tutorial each week (process video)
Downloadable PDFs
Online Pajama Parties
30 new creative prompts each month
Online Mixed Media Play Dates
Monthly challenge and prizes
Giveaways
Wonderful for creatives of all levels or anyone who wants to embrace their inner artist!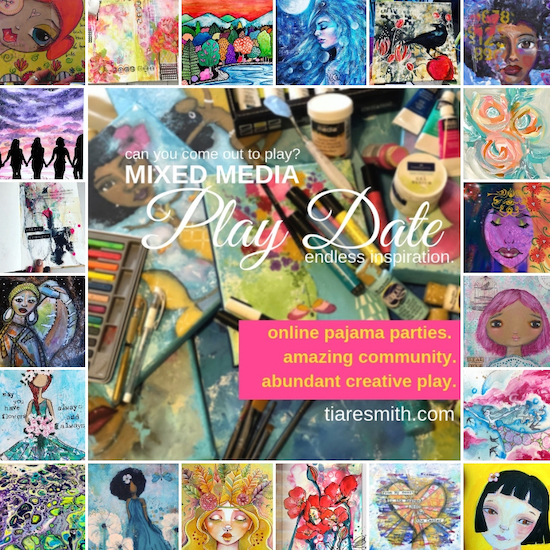 Excited to announce our 2018-2019 Guest Artists and Creative Team Members.
First up Your 2018-2019 Creative Team. You'll enJOY AWESOME tutorials with them each month. We'll grow our art and hearts together...all year long!
Alexa Doebler - bluewoodsdesign.com
Alexa Doebler is a self-taught mixed media artist living in Holland, Michigan with her husband & 2 kids. Before venturing into the art world, Alexa was a middle school English teacher for 9 years, a cake decorator, a yoga instructor & writer. Being creative & sharing that with others has always been a part of her journey throughout it all & she loves the connections made on this creative adventure called life!

Favorite Quote: I make art to show my soul I'm listening.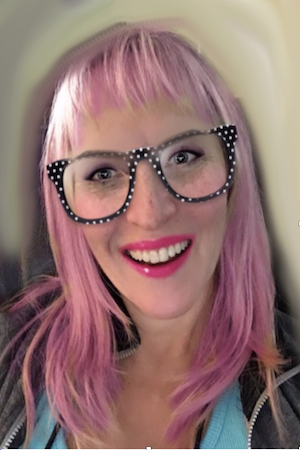 Diana Riukas - www.SerenityStudioArt.com
Diana is an award winning artist. She earned her Masters of Fine Arts (MFA) graduate degree in Studio Art from the Maryland Institute College of Art. As an art instructor for more than 20 years she has helped and guided hundreds of individuals to discover their creative selves. After graduating with her BA degree in art she worked as a commercial artist at various companies for a few years. She then earned her Masters in Education ( M.Ed.) in art education from the Tyler School of Art. Since then, she's been employed as both an art instructor and professional fine artist for more than 20 years. Her artwork is represented in private and public collections in the U.S., Europe, and the U.K.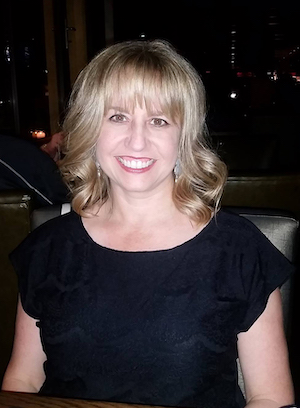 Jackie Barragan
CREATIVE TEAM MEMBER AND GUEST ARTIST.
Jackie Barragan is a Mixed Media Artist and Instructor from Orange, CA. Though she has always been creative, it wasn't until 2013 that she discovered her love for art and the liberating joy of Art Journaling. Soon after, she realized that art was part of her life's purpose. Her passion lies in Mixed Media due to its messy and imperfect nature.
Jackie's art focuses on the gifts that life's challenges have given her: Courage, empathy, forgiveness, gratitude, joy, trust, acceptance, hope, and love. With every piece she creates; with every lesson she teaches, she experiences further validation that creative expression is a powerful means to healing the wounds of the past.
As an instructor her hope is to help others discover their courage… courage to stand in their truth; to be authentic; to follow their heart; to trust their inner voice; and to let go of the past and heal their soul through art.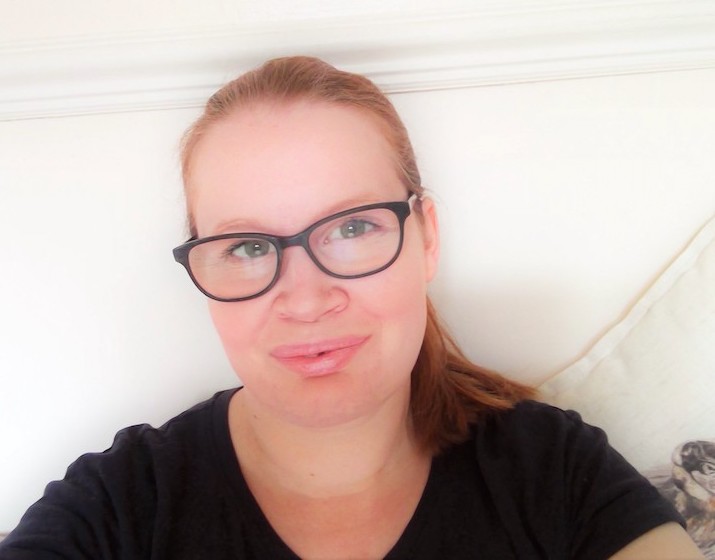 Amanda Coates AmandaJessieStudios
I am a self-taught mixed media artists and art journaller from the North East of England.
I'm on a mission to support, inspire and help you to be creative, intuitive, artistic and mindful to improve wellbeing. As well as developing your mindset, self-discovery, self-love and self-expression practices via art and written journaling.
Art Journaling has helped me to improve my own wellbeing (particularly dealing with anxiety and depression), along with spending time with my loyal bestie, my dog Jessie. Hence the name of my website (and blog) Amanda Jessie Studios that I've been running since October 2017
Now I'm here to share my own experiences of the creative processes, tools and techniques to support you to find your creative path and enjoy your art. I look forward to joining you on your creative journey!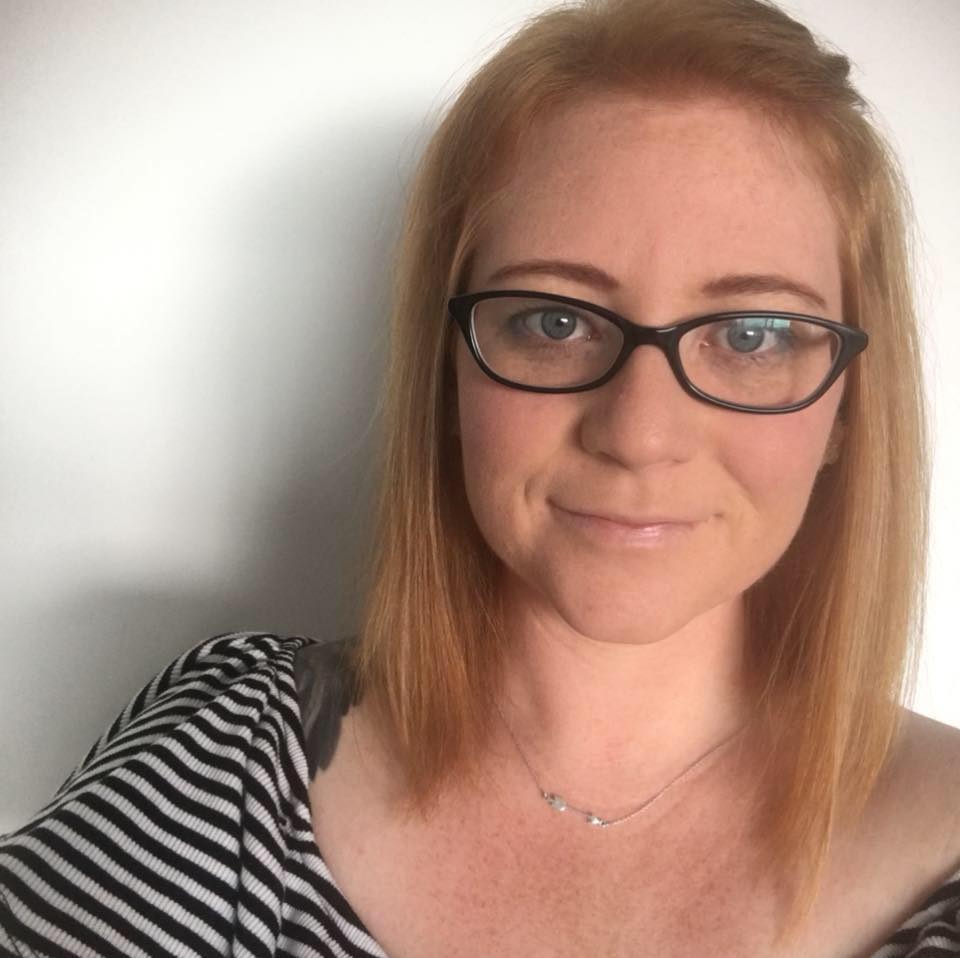 Better known as Monz and I am a New Zealand artist who just adores lots of bright colors, tattoos and love being able to see brush marks in paintings.
I mainly work with acrylic paint, water colors, stencils and collage. I enjoy combining abstract with stencils and portraits and am a huge sucker for all things "wing" related such as birds, butterflies, angels..etc. I have a giant angel wing tattooed on my back and arm. I love vintage cars and am pretty sure 90% of my clothing have paint on them... just the way I like it!
And now Your 2018-2019 Guest Artists! You'll get a new AMAZING new lesson from a Guest Artist or two each month!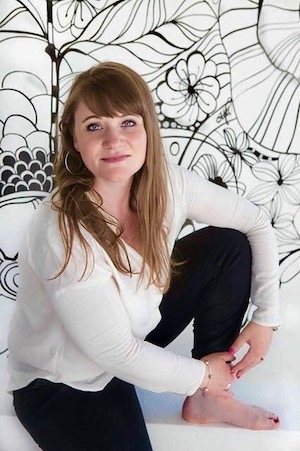 Maria Therese Persson - www.mtpdesign.dk

Creativity and endless search for inspiration is at the heart of Maria Therese and you will most likely find this reflected in her art.
Maria Therese Persson is a graduate with honors from the Danish Institute of Fashion and Design in Copenhagen (Dansk Mode- og Designskole).

She is also a graduate with Honors of her Majesty Queen Margrethe II of Denmark from Danish Institute of Graphic Design in Roskilde.

She has been teaching at both Institutes as well .Finally she holds an Academy Profession Degree in International Sales and Marketing.
Maria Therese is and amazing artist, who has been painting and drawing since she was a child. She has a sense of colors that are remarkable and it comes naturally to her.

She works with the flow of colors and different kinds of styles in one creative mass. It makes her artwork very diverse and easy to relate to.

Huge beautiful flowers have been a theme for some time, but she also paints anything from buddhas to birds.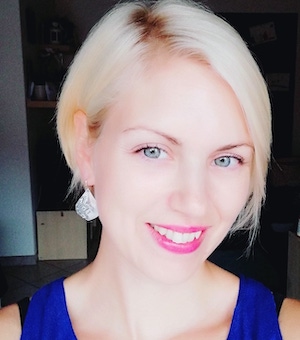 Katrina Koltes
I come from a childhood of often travelling, discovering, and seeing new places. Originally of German nationality, but born in South East Asia, we were full-time volunteers, doing natural disaster relief work in countries like Indonesia, Philippines and Japan. I think that's one thing that greatly influenced my artlater on. I love to cheer people up with my art and create beautiful worlds of magic and mystery, stories of hope and beauty. I've now been living in Italy since about 16 years, am a full-time artist and mommy to two small boys. My inspiration and imagination is often fueled as my boys ask me to tell them bedtime tales of magical realms, faeries and dragons, mystical creatures, and nature spirits.
I love to create story-art, poetry, and paint from my dream journeys. I now teach in various online workshops, and enjoy sharing my techniques to inspire others and find their voice through art.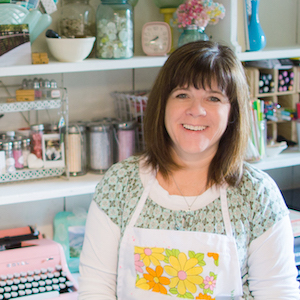 Cindy Gilstrap - www.junqueart.com
Cindy Gilstrap is a self taught mixed media artist from Texas with a love for art journaling, messy paint palettes, stitching, vintage paper, vintage fabric, and new art supplies. It's not unusual for her to run errands with paint on her clothes. She loves combining old and new, creating quirky bright art, and inspiring others. She believes creative play is so important and tries to make it a daily habit. She was a past Creative Team Member for StencilGirl and Roben-Marie Smith.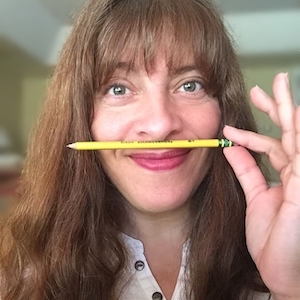 Ayala Art - ilove2paint.blogspot.com
"I love creating, painting, sharing and inspiring budding artists into their art path.
Everyday is better with a little art. Keep your paintbrush wet!"
Add some art to your life today!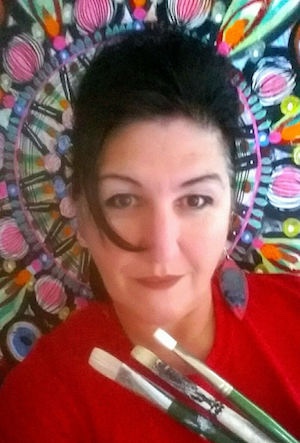 Robin Mead - www.RobinMeadDesigns.com
"I love what I can do with a line on a page....with a scribble, a dot or a doodle...the flow of the ink, the gestural movement, the statement of "here I am".
I consider myself an independent, self -representing artist who loves to inspire others and share ideas. My works include colorful digital and altered art, vibrant acrylic and mixed media paintings and bold watercolor landscapes and gardens. I also love to spend time creating colorful crochet afghans and handmade art journals that infuse my love of color with joyful tactile fiber pieces that can be used in the home or given as gifts.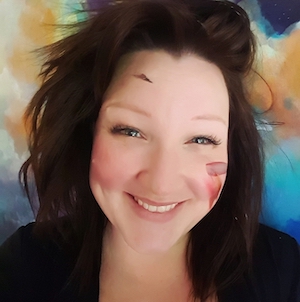 Nikol Wikman
I was born and raised in Victoria, BC Canada. It's a beautiful place and I've always felt so lucky to live here. For as long as I can remember I have always had the deep urge to create. I loved art class in school and as a child spent hours upon hours drawing in my sketchbook. Over the years the time I spent being creative grew less and less though. I became caught up in adult land and let that part of me dim, but it didn't disappear. After my son was born I was feeling really lost. My husband was working long hours so I spent a lot of time alone with the baby. It should have been one of the happiest times in my life but I couldn't shake the awful feeling of…what now? I began asking myself what I needed to change in order to live the life I wanted. After a little soul searching I realized it was art. I needed to make art. So I bought some canvas, dug out my supplies, began painting and everything changed. Suddenly I felt alive again. I was so much happier! Years later I've never looked back. Art saved me.
Working in short increments has had a big effect on my style. I use mostly acrylics, working quickly, on many canvases at once always using lots of glorious colour! I rarely use brushes opting instead for sponges, paper towel and often my hands! For me painting is about fun and freedom. In my studio I never worry about mistakes. I am fearless. My motto is that a painting can always evolve(aka be painted over) and if I don't like it, it's just not done yet.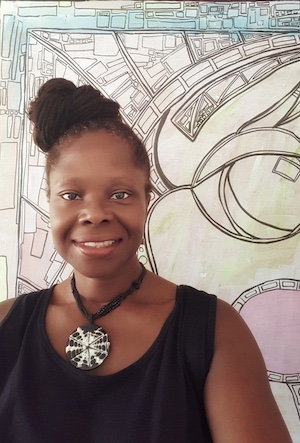 Amanda Trought - http://realityarts-creativity.blogspot.com
As a 5 times Award Winning Artist in Barbados, Amanda has been painting for over 20 years, and collaborating with a variety of artists and a number of projects around the world in group as well as solo exhibitions. She received Awards for her sculptures in the National Independence Festival of Creative Arts (NIFCA), and more recently in the 2018 Central Bank Crop Over Visual Arts Festival. She has also had her work published in 3 books - Zen Doodles – Tons of Tangles, Zen Doodles – Oodles of Doodles and 1000 Dog Portraits.
Her interests lay in using a variety of materials such as collage, clay, recycled and fabric to create the art and tell a story that impacts the viewer through the use of colour and texture.
She is also keen to explore how art and creativity can impact on health and well-being and how we use creative expression as a means of communication. She curates an Arts in Health Network alongside writing for her website and blogs. She has been called upon to speaks at a variety venues on the impact of dementia on a carer, the use of art and creativity resources in a care setting and creative dementia strategies for those working in healthcare and wider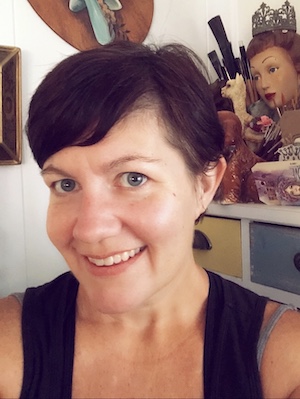 JamieLynn Dougherty - www.jamiedoughertydesigns.com
Jamie Dougherty has been creating artwork for over fifteen years. She lives in southern California with her husband and their two beautiful children. Jamie loves to create a wide range of artistic designs but she is best known for her female faces. Many said faces, are inspired by her daughter and you can find her features hidden in each character. Jamie is also a product designer and has had two signature collections with Prima Marketing Inc. She has also independently produced Art stencils as well as self-published adult coloring books.
Jamie enjoys sharing her style and techniques with others and teaches workshops in the U.S. and abroad. Her techniques range from watercolor to mixed media journaling as well as dimensional sculpting.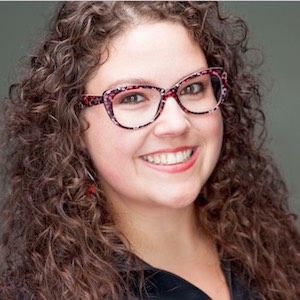 Tiffany Goff Smith - https://www.instagram.com/southerngals_designs/
Hi, I'm Tiffany just a girl.... that creates without fear of perfection. My favorite moments are those where I have paint on my hands. I would consider myself an intuitive artist because I approach my work without a plan. I encourage you to go with your gut opposed to ending with a "pretty" Page. My work has been in both Art Journaling and Somerset Studios Magazine.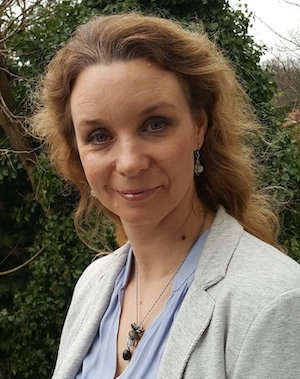 Marielle Stolp - http://mariellestolp.wordpress.com
Hi there! My name is Mariëlle Stolp. I live in the Netherlands with my daughters, my amazingly supportive husband and two naughty cats that are always trying to steal my supplies and ruin my attempts at filming tutorials. If weather permits I love to take a walk on the nearby beach and collect seashells with my youngest. And if not, I am more than happy to stay in and fill my journals with dreamy, boho-style or fairy-tale girls. I have three beautiful and bright daughters, so cute, giggly and sweet inspiration is always around. I love to share that with you!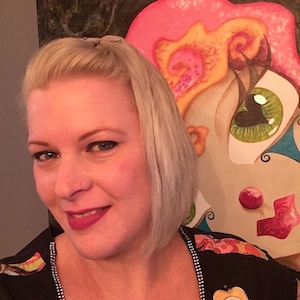 Nicci Battilana - http://nicci.ca
Nicci Dot C.A. (aka Nicci Battilana) is a whimsical mixed media Artist living in South Western Canada. This is her second time being a part of Tiare's online workshops. :)

Big Eyes, Bright Colours and a dab of grunge ... that is what you are likely to find in her art journals. Nicci has been a great supporter of the local ARTS in her neighborhood. From teaching many creative youth through the Semiahmoo Art Society and the local school system to organizing Art Retreats and Markets for the young at heart! She is also not new to creating online. Please visit her youtube account and website to see some of the great work she has accomplished in the past. Grab your acrylics and neocolor II's for a juicy art adventure!!!
Your Instructor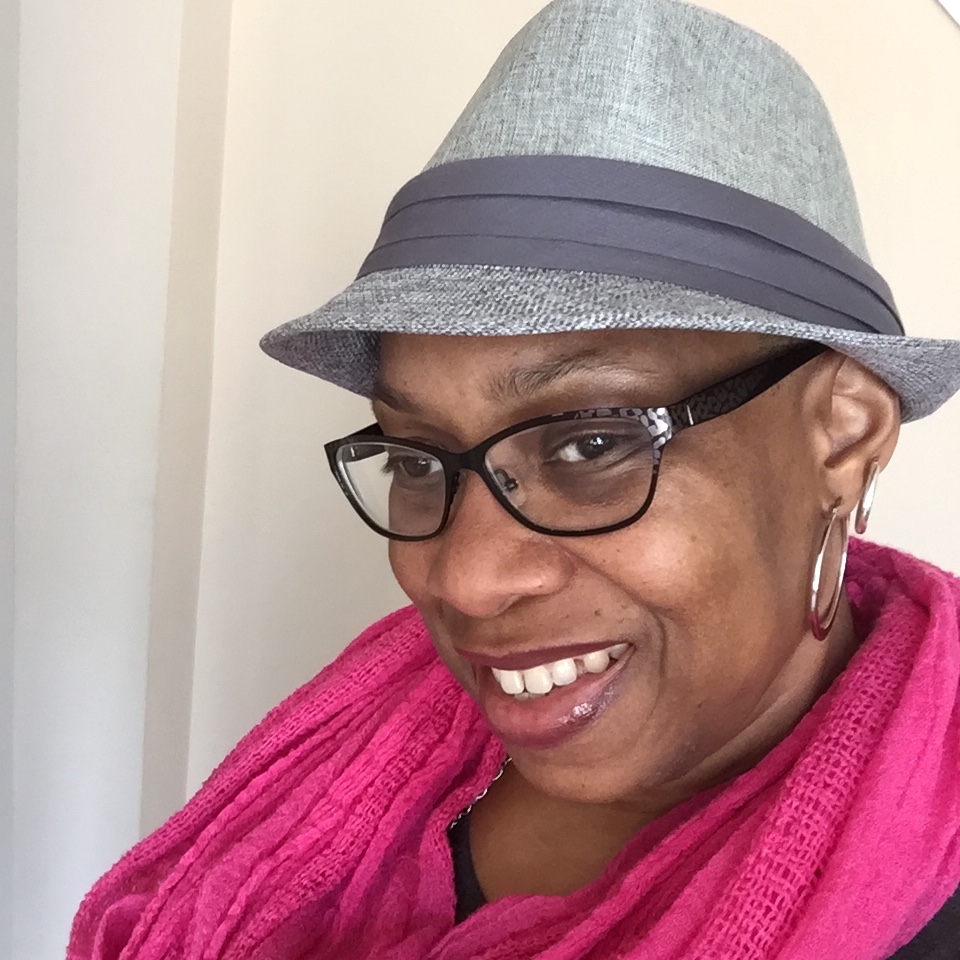 Tiare Smith is a self-taught mixed media artist and instructor.
Born with art in her heart she lost her way from her art for 18 years. It came back to her life in a burst of emotion and anxiety. By practicing techniques of love, positive self talk, and action which have helped her to overcome other areas of struggle, she now enjoys her art in a free and inspiring way.
She inspires creatives to embrace their inner artist while also nurturing their hearts and memories.
She has not only been featured on HGTV but has had numerous works published in a variety of crafting magazines and blogs.
She aims to help women embrace the artist within through lessons infused with love, happiness, confidence and creativity, empowering them to experience and express their art more freely.
Frequently Asked Questions
When does the course start and finish?
The full course starts January 1, 2019 with a bit of fun happening now and continues through December 2019. Afterwards It is a completely self-paced online course - you decide when you start and when you finish.
How long do I have access to the course?
How does lifetime access sound? After enrolling, you have unlimited access to this course for as long as you like - across any and all devices you own.
What if I am unhappy with the course?
We do not issue refunds for this course because once you pay for the class, you have instant access to the available content. We ask that you read all the details on this page and purchase mindfully.