Let's do it again in 2023! We're making gratitude a habit, cultivating love, JOY and creativity. This year promises to be even bigger and better and filled to the rim with JOY, noticing and mixed media fun. As always, we are putting our art and heart into it. We'll take a deep dive into gratitude and creating a gratitude practice, which will bring so much JOY into your every day.

grow positive feelings. relish good experiences. unlock JOY.
Join me along with these AMAZING artist instructors as we make gratitude a habit, jump into mixed media art techniques, practice noticing, experience joy and play with a little bit of junk or perhaps a lot!
REGISTRATION OPENS ON OCTOBER 1, 2023.
Learn more about each instructor below.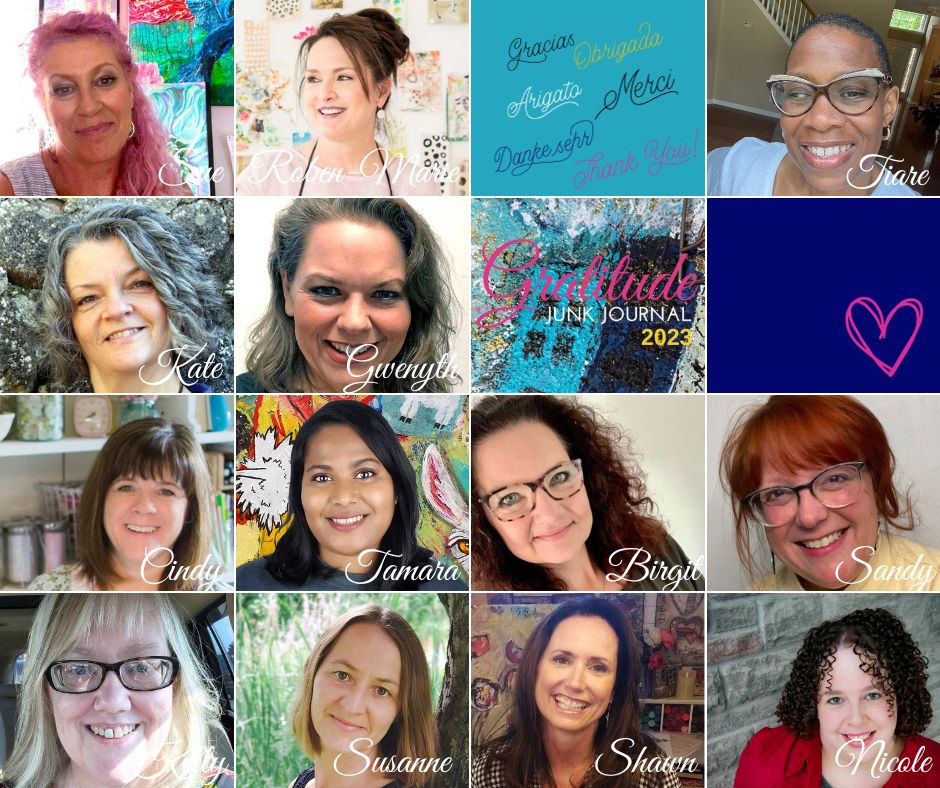 "When we focus on our gratitude, the tide of disappointment goes out and the tide of love rushes in."
Kristin Armstrong
We'll start our journey together making an altered book journal. We'll use what's on hand to create something wonderfull and fun to hold our thoughts, our junk, our joy, our gratitude!
Here is a peek at a few of our previous junk journals.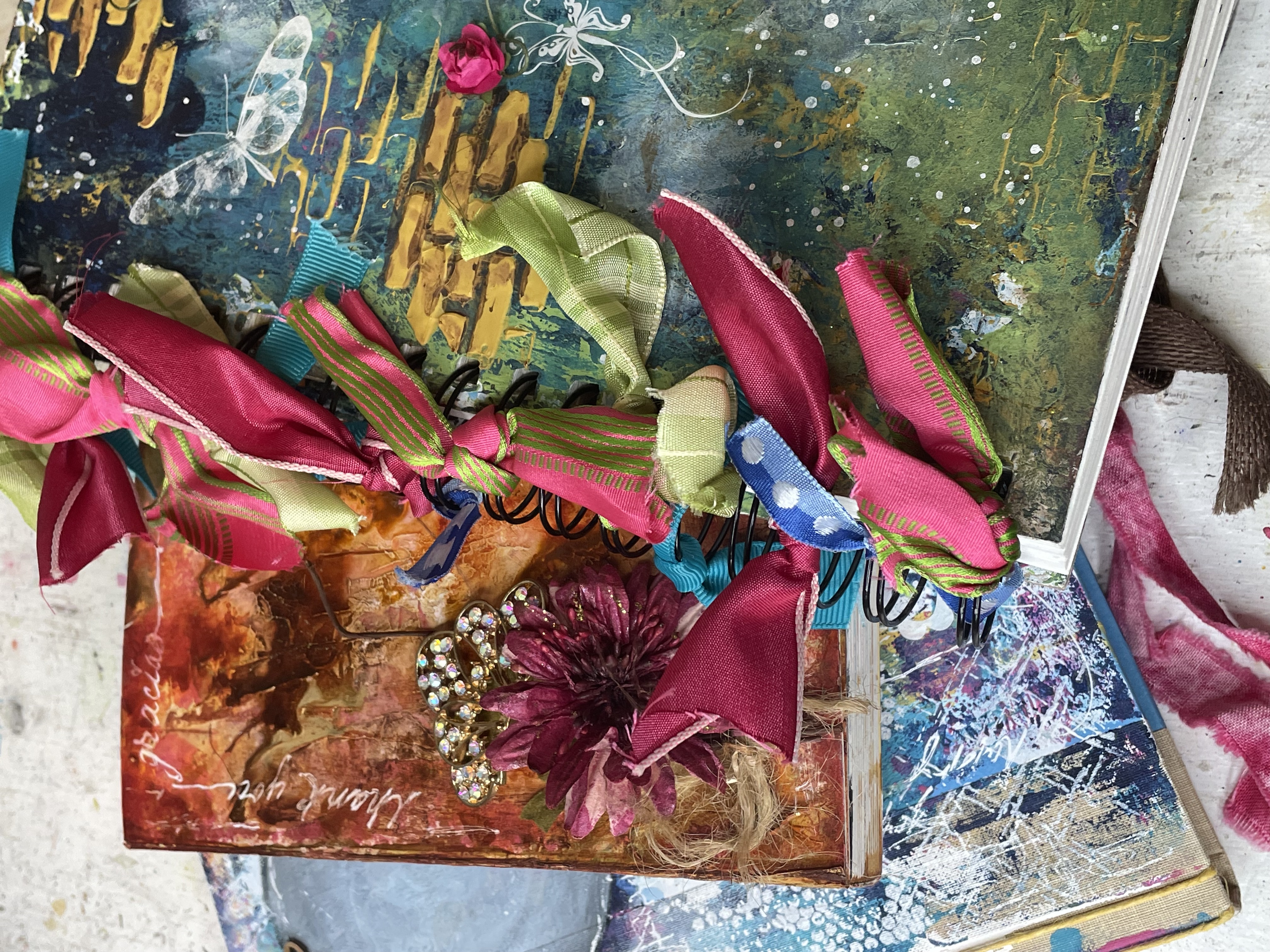 Each day you'll be challenged to dig into your own gratitude with a question to answer, something to think about or do and/or something to create. You'll find a little joy in each day. You'll leave this workshop with a warm smile, some extra love and a JOY-filled heart, no doubt.
In this workshop you'll learn
how to create a beautiful, altered book for keeping your thoughts and art.

how to make awesome art journal pages that you are sure to love.

to practice gratitude daily through art and fun challenges.

how to find JOY in your every day life, which can reduce stress.

how to use (junk), bits and pieces from your stash and/or around the house to make great art.

how to work with yummy layers and textures.

techniques for creating wonderful backgrounds.

how to find gratitude in a variety of ways/places in your life.

techniques that will empower you to make great art again and again
Here's what you can expect:
Step-by-Step Mixed Media Tutorials

Daily gratitude challenges

Video Tutorials

Downloadable PDFs

Work at your own pace

Wonderful for beginners to advance or anyone who wants to practice their creativity and expand their gratitude and experience more JOY in their life.
You'll leave this workshop with:
AMAZING art journal pages.

1 gorgeous, altered book journal

a great reference you can use again and again

many reasons to be grateful, some you may not have thought of

mixed media techniques you can use again and again

a little less junk, we'll dip into your stash

a sense of JOY

tips for practicing gratitude daily

all new lessons for 2023
AMAZING BONUSES:
ALTERED BOOK JOURNAL. You'll learn to transform a book into an AMAZING art journal. You'll not only transform the outside but the inside, as well. It will be ready for holding all of the AMAZING art journal pages and gratitude you will create during this workshop.

Deep dive into your own daily gratitude practice.
This workshop is for you if you want to
expand your gratitude

get started or continue a daily gratitude practice

be in community with other creatives while also practicing gratitude

be open to seeing how gratitude can positively change your thinking, feelings, emotions, life (this takes daily practice)

spend some time creatively practicing gratitude

use your art journal to hold your gratitude and use your supplies

want to play with mixed media techniques (while we cannot promise they'll all be new to you techniques, we can promise a variety of tools and techniques will be used). So fun!


bring your JOY, creativity and gratitude to the table.
Check out our fabulous list of instructors and learn more about them below by clicking on their name.
Your Instructor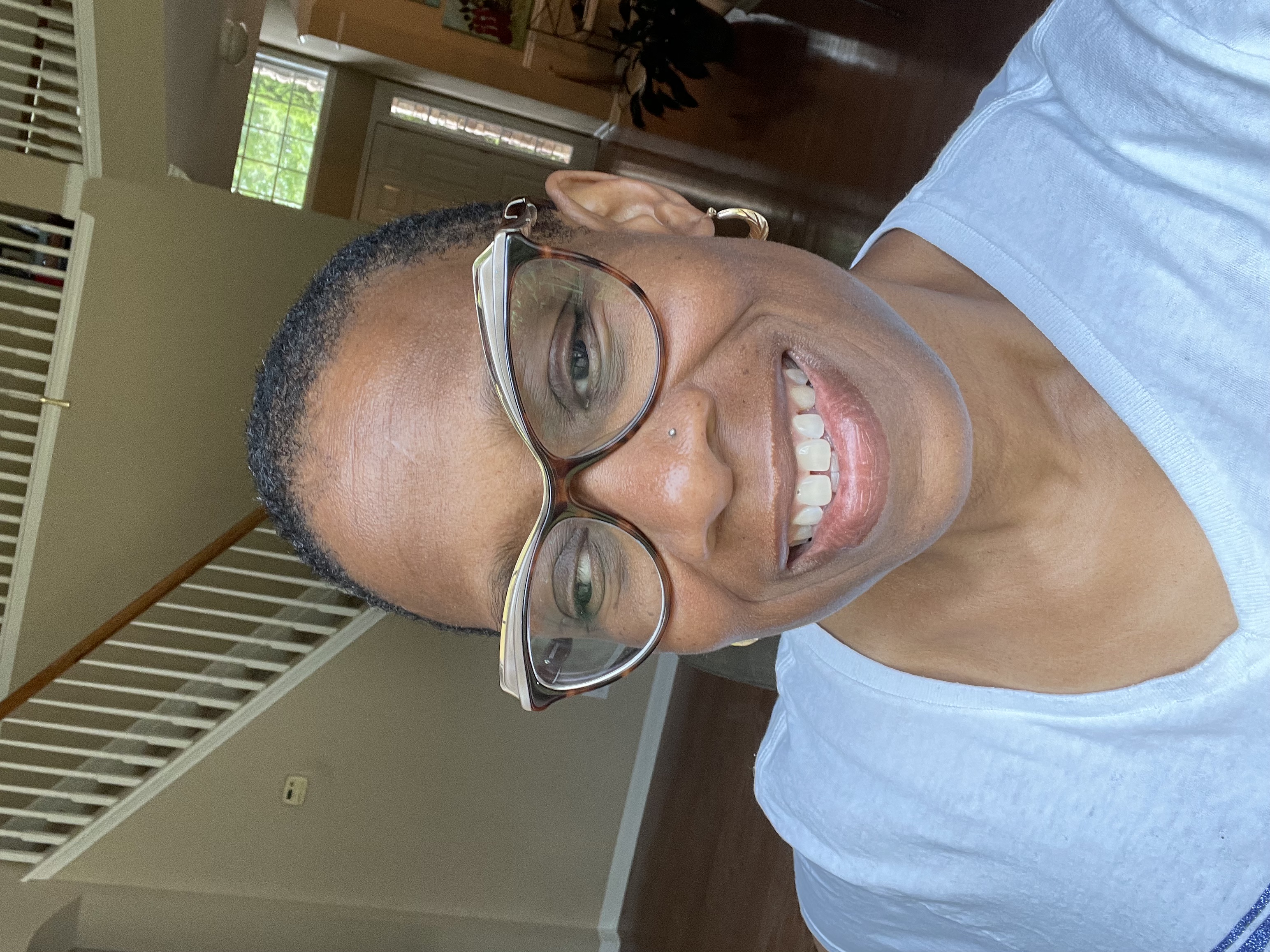 Tiare Smith is a self-taught mixed media artist and instructor.
Born with art in her heart she lost her way from her art for 18 years. It came back to her life in a burst of emotion and anxiety. By practicing techniques of love, positive self talk, and action which have helped her to overcome other areas of struggle, she now enjoys her art in a free and inspiring way.
She inspires creatives to embrace their inner artist while also nurturing their hearts and memories.
She has not only been featured on HGTV but has had numerous works published in a variety of crafting magazines and blogs.
She aims to help women embrace the artist within through lessons infused with love, happiness, confidence and creativity, empowering them to experience and express their art more freely.
PLEASE CLICK NAME TO CONNECT FURTHER WITH EACH OF OUR ARTIST INSTRUCTORS
I'm a mixed media artist living my dream of creating every day.

I've been teaching and painting for over 30 years in many different mediums but found my art soul mate in mixed media.
I produce my own line of stencils, create soulful and informative online workshops on mixed media and sell my art originals, prints and products.
But most importantly, I try every day to encourage, uplift and give meaning to our everyday lives, and to share how to do that through mixed media art. To show love with my paint brush and to leave my little corner of the world a better place.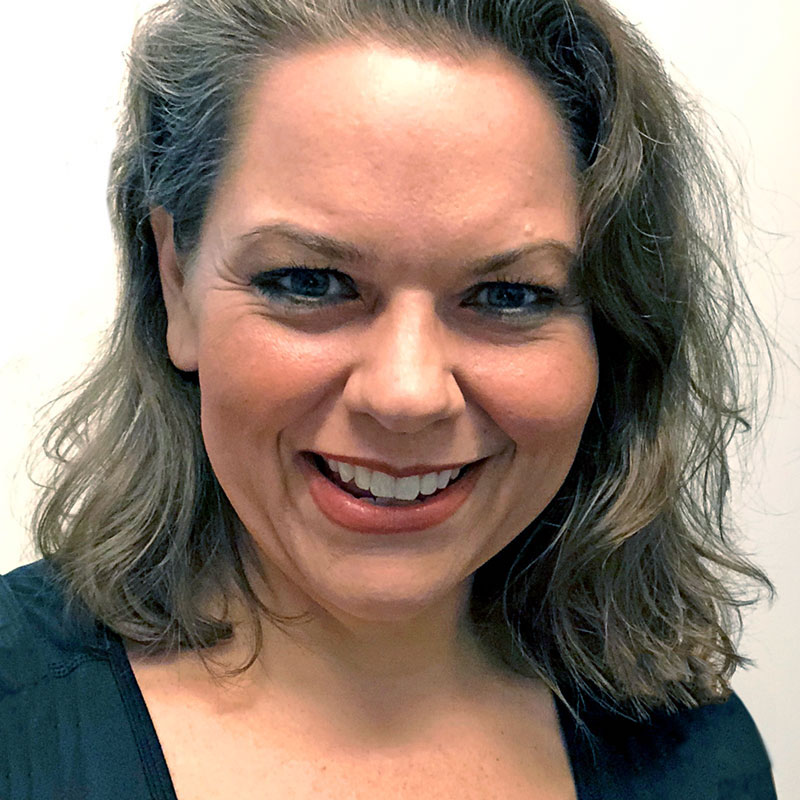 Gwen Lafleur is a lifelong artist, crafter, instructor, and world traveler living in her hometown of Herndon, Virginia with her adorable (and opinionated) dog Jake. Gwen has been involved in arts and crafts for her entire life, trying anything from drawing lessons to paper crafts and finally finding her true home as a mixed media artist.
Gwen's work has been displayed in galleries and can be found in private collections around the world and has also been published in Cloth Paper Scissors, Somerset Studio, Belle Armoire Jewelry, and Creative Scrapbooker magazines. (You may also have spotted her as a cast member in the pilot episode of Destination Craft, filmed in Bali in 2015.)
Gwen is also a product designer and has stencils available through StencilGirl Products, a line of embossing powders and embellishments from Emerald Creek Craft Supplies, embossing powders with WOW!, and rubber stamps with PaperArtsy.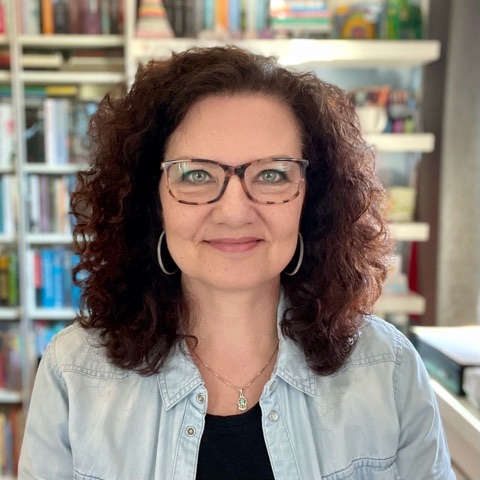 Birgit is married to Erik and a mom of 3. She lives in a little village called Winsum in the north of the Netherlands.
Birgit started scrapbooking in 2003 but then fell in love with mixed media and art journaling. Her favorite things to do right now are art journaling, mono printing and layered collage art. She loves to get her hands dirty and experiment with paints and inks and all kinds of mediums.
Birgit's art is mostly bright and colorful, with a lot of layers and details. She loves to combine colours that are very contrasting and works a lot with stamps, stencils, inks, acrylic paints and markers.
Birgit teaches and demonstrates in her own studio at home as well as in craft stores and at (international) mixed media events (pre-Covid) and taught a number of (collaborate) online classes. Teaching brought Birgit all over the world. She had the privilege to teach in the US, Canada, India, Australia and Israel but also closer to home in France, Belgium, Germany, Denmark, Finland, Norway, Sweden, Austria and the UK.
She loves to travel, see new places, meet people and explore different cultures. She considers it a huge bonus that she is able to combine that with her love of teaching and inspiring people to create art.
Since 2014 Birgit has her own product line with Carabelle Studio for whom she designs stamps, stencils and art printing plates. Birgit is a Lead Brand Ambassador for Gelli Arts® and creates monthly video tutorials for the Gelli Arts® You Tube channel and conducts regular live classes for Gelli Arts® and Michaels Stores.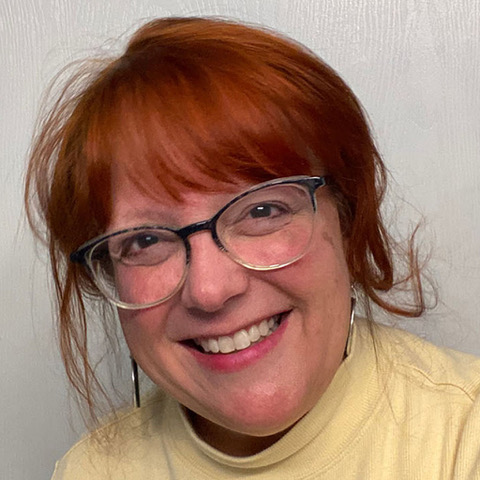 Sandy Allnock is an artist with an eclectic interest in so many creative ventures - her personal goal is to create something every day, whether it's with stamping, drawing. watercolor, pencil, markers - and everything she can get her hands on! Ever since childhood she's lived a creative life; as a young girl she dreamt of teaching art one day, and though it took many decades, she relishes the ability to help others unleash the innate creativity within themselves!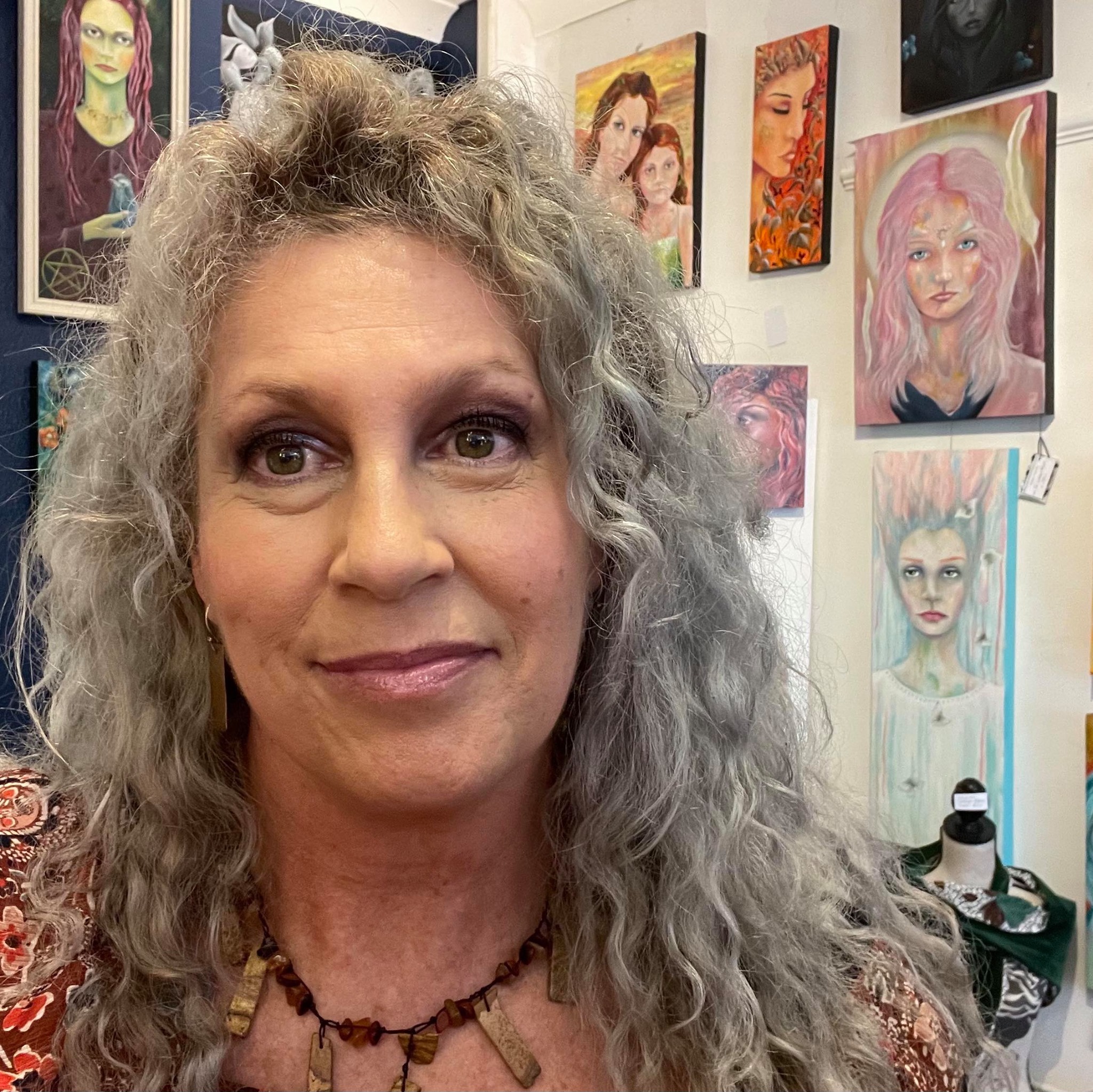 SUE YOUNG
is a mixed media artist from Cornwall, U.K
Proud single mum of two wonderful daughters, she trained in both Fashion,Textiles and Fine Art and has had a chequered career, including working as a glass engraver and designing and making custom accessories in a bridal house, always pursuing the desire to create as an independent artist along the way.
Sue paints fantastical, strong, feminine works and loves to teach mixed media, create art dolls and occasional assemblage work, often inspired by the rich local legends of magic, mermaids and myths of Cornwall.
Sue is deeply passionate about sharing the benefits of creativity for all and loves to discover new techniques. Now her daughters have flown the nest she runs her own little gallery/gift store and works there daily in her studio space.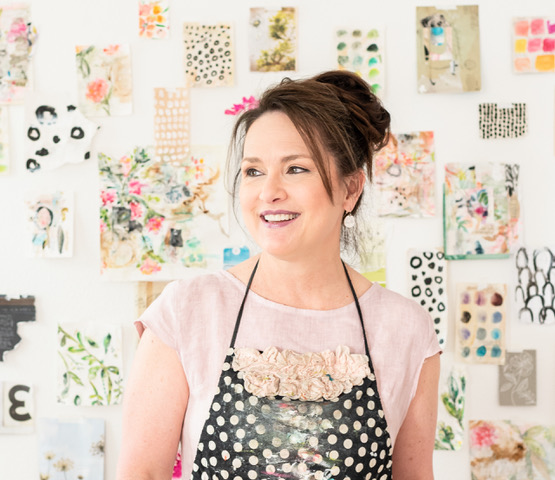 Roben-Marie
is a mixed media artist and instructor living in Florida.

As an artist, blogger and woman of faith her mission is to serve others and help them to think big, and create courageously, express themselves through art!
She teaches artists from beginners to those who are seasoned through her blog and popular online workshops. Her art has been featured in countless books and industry magazines and has shared her creativity teaching in person courses both nationally and internationally.
She loves to read, bake, travel and also has a heart for mission work, having served in Panama, El Salvador, Romania and Honduras.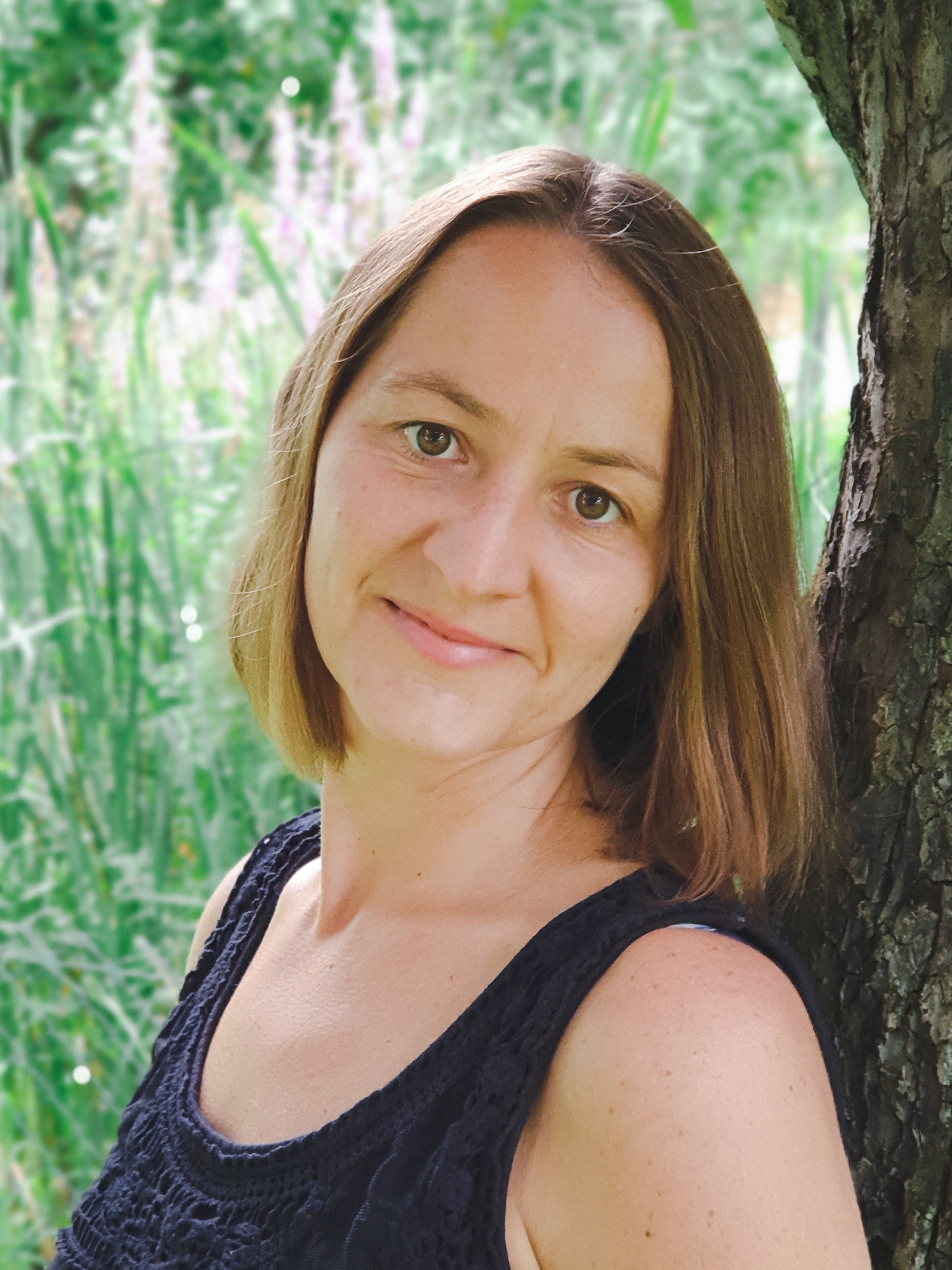 is a full time mixed media artist living with her family in a small village in the south of Germany.
Since December 2018 she and her husband have been running a little rubber stamp company Rubber Dance.
Susanne's art is mainly inspired by nature and her surroundings. She loves bold and bright colors and the joy of using different materials in one piece of art.
"I'm feeling like a child when I play in my sketchbook. It's the best way to spend my time"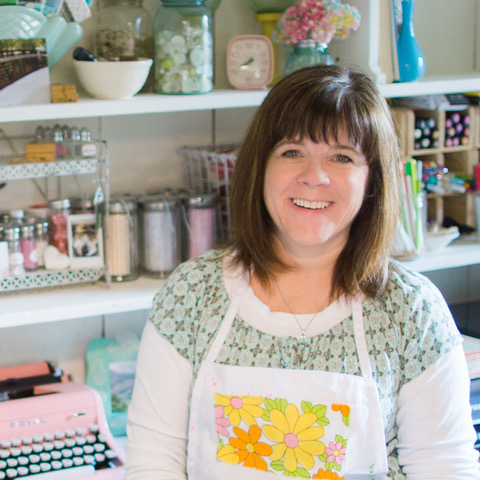 is a mixed media artist from Texas with a love for art journaling, messy paint palettes, stitching, vintage paper, vintage fabric, and new art supplies. She loves combining old and new, creating quirky bright happy art, and encouraging others to create. She believes creative play is so important and tries to make it a daily habit. Sharing her creative gifts and connecting with other creatives is one of her favorite things to do. She has served as Creative Team Members for StencilGirl and Roben-Marie Smith.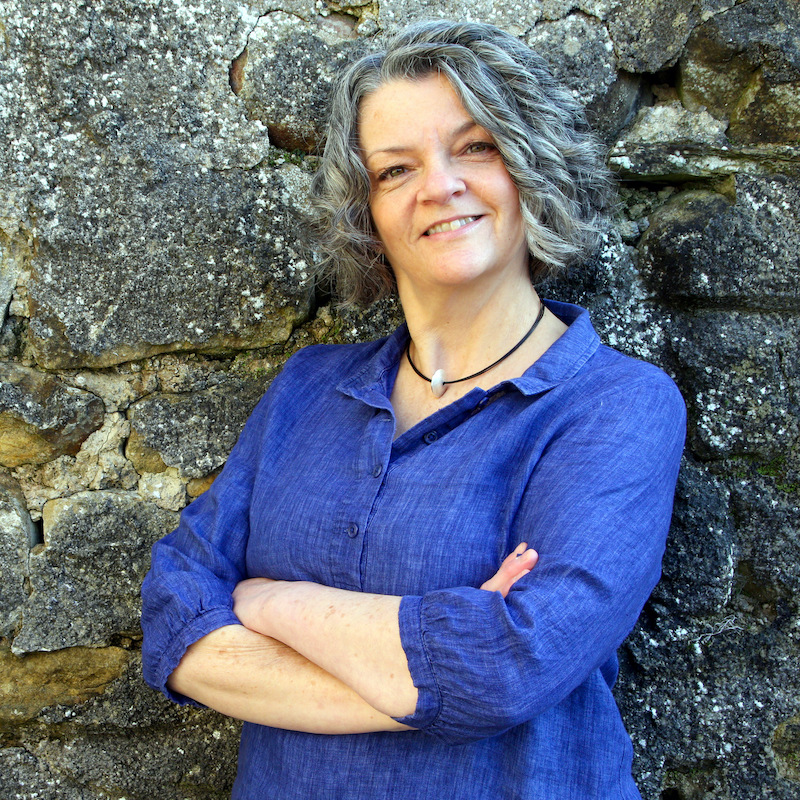 Kate is a teaching artist and designer born and bred in England UK, currently living in a rural village in the north. She has a love of messy, colourful, expressive art and primarily works in mixed media. Her work can be recognised by a love of colour and a touch of whimsy. She teaches a variety of mixed media classes in the UK and beyond as well as teaching on-line classes, and also designs rubber stamps, printing plates and stencils for Carabelle Studio. She has produced numerous instructional videos for Gel Press and Grafix Arts. She has published several DVDs on the subject of art journaling, and has also been published in various art books and magazines both in the UK and the USA. She is happiest when surrounded by acrylic paints, crayons, pencils and rubber stamps, and you can usually recognise her by the paint up her sleeves.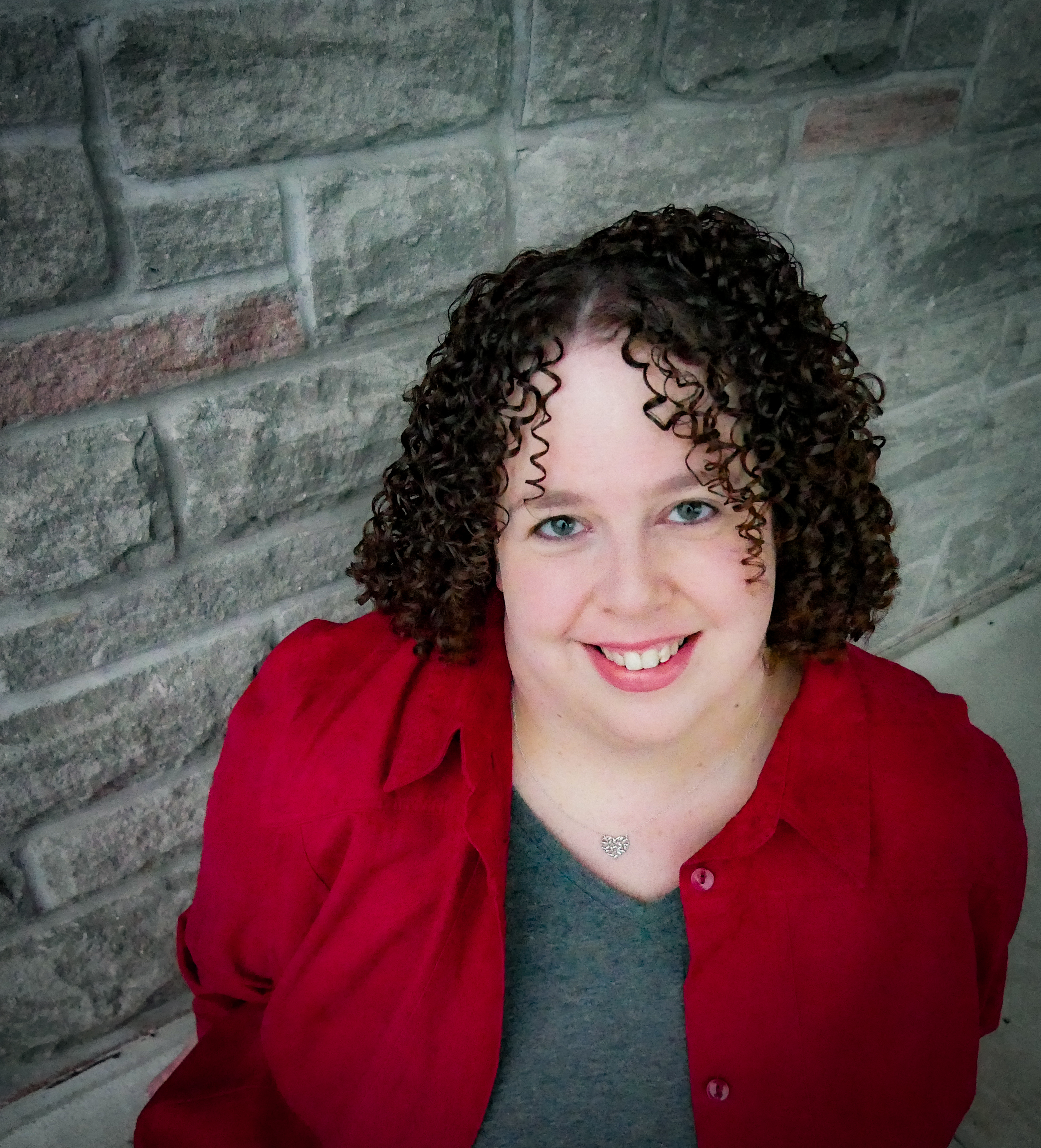 A Midwest girl who married a Southern boy, Nicole Watson now creates from her studio in Austin, Texas. Art has always been part of her … from collecting random bits of paper at a young age, to selling her first painting in high school. She discovered and fell in love with mixed media while studying art and design in college. Other stops along her art journey include scrapbooking, card making, freelance photography, and layout/graphic design. Creating in her studio and sharing her work with others gives her life, purpose, and is healing to her soul. Living an art-filled life is her goal, and besides creating, she nourishes that by spending time in her garden, art museums, traveling and looking for treasures in local shops. Her art portfolio includes classes on the Creative Fabrica platform; a member of several design teams such as Donna Downey Studios, ArtFoamies, Shawn Petite, Brush Magazine, N*Studio, and StencilGirl; and having artwork featured on the cover of the spring 2023 issue of Art Journaling magazine by Stampington.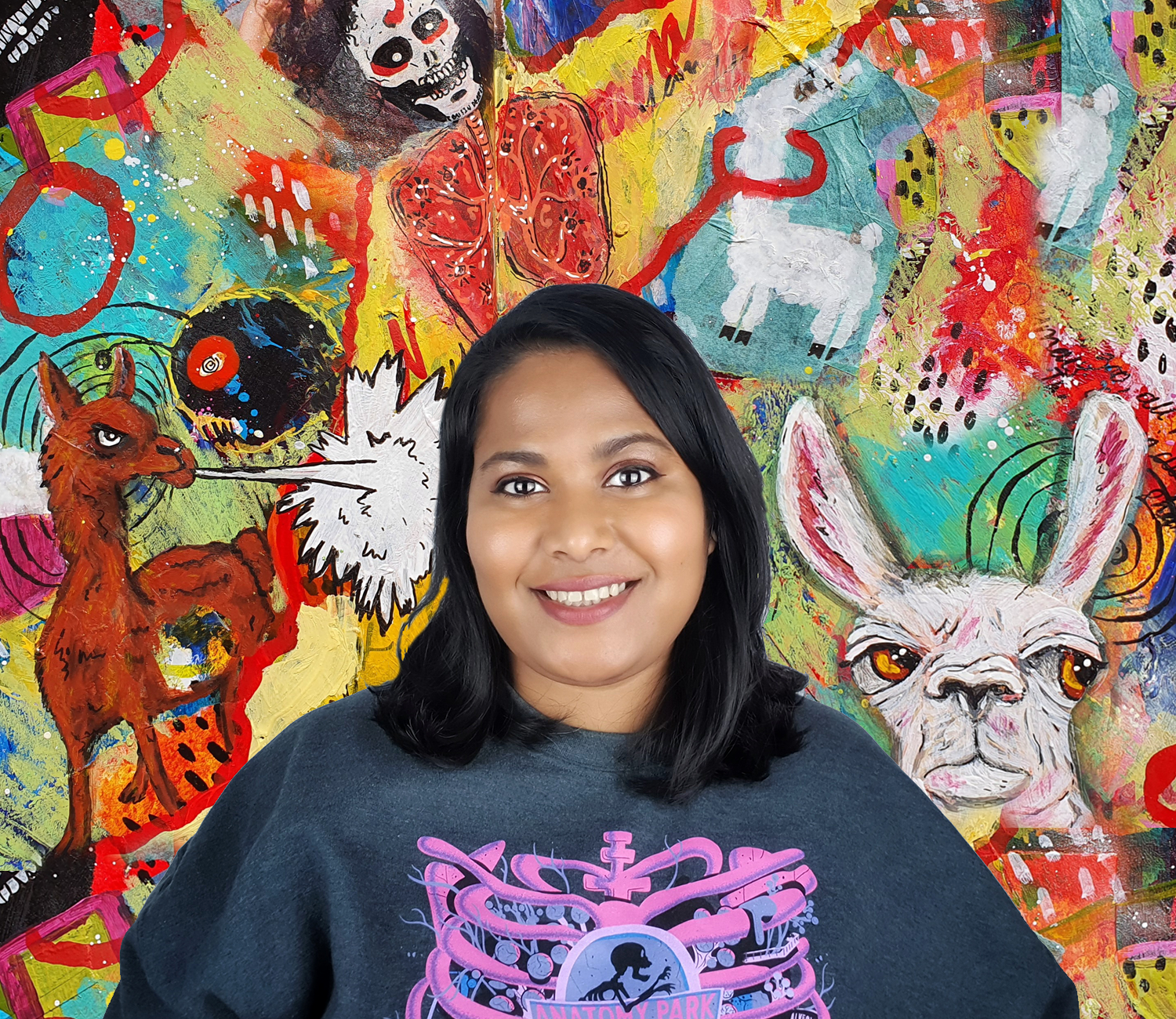 Tamara is a South African Mixed Media Artist.
She works through and expresses her experiences as a human in this world, using her art; to "Unearth Herself".
Tamara's work is a combination of quirky characters, loads of colour, sometimes moving mechanisms and a good dose of humour.
You will find her in Warsaw Poland, with her partner and fur-goblin, making jokes, vlogs, and eating pierogi.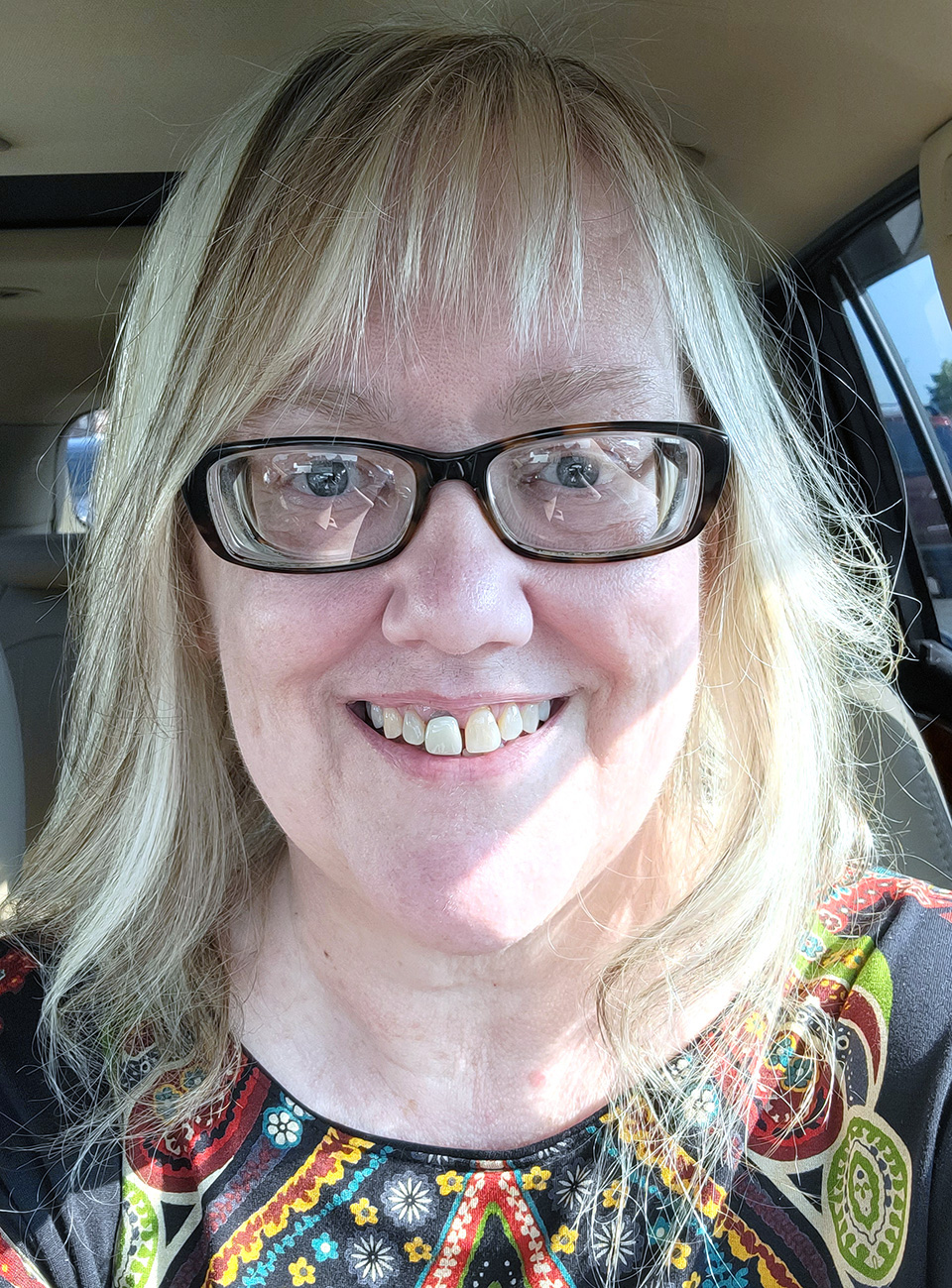 I was born to be an artist, really. At the tender age of 4 I was pointing at clouds and fields of corn telling my mom how beautiful they were. I am still taken aback by both of them - their shapes, movements and the beauty light creates within them.
My art career is long and has taken many different roads but it has always been about creating, teaching and sharing the joy art has brought to my life. I have been creating for 27 years now and still can't believe this is what I get to do for a living.
I love painting, photography and realism. I dabble with writing and watercolor. I challenge growth, learning and myself daily. But most of all, I live to inspire others, enjoy an artful life, and try to create something each and every day.
Course Curriculum
WELCOME!
Available in days
days after you enroll
Let's Get Started with a Little Gratitude
Available in days
days after you enroll
Frequently Asked Questions
When does the course start and finish?
The course starts now. We'll create together (in November) and then it is a completely self-paced online course - you decide when you start and when you finish.
How long do I have access to the course?
How does lifetime access sound? After enrolling, you have unlimited access to this course for as long as we are in business - across any and all devices you own.
What if I am unhappy with the course?
We do not issue refunds for this course because once you pay for the class, you have instant access to the available content. We ask that you read all the details on this page and purchase mindfully. Thank you for understanding and for making your decision with care. Please reach out to me via email if you have questions before purchasing.