Embrace your inner BADASS! Become a BADASS Art Journaler. Play with BADASS art journaling and mixed media techniques. Learn from BADASS instructors!
One BADASS Art Journal 2017 was designed to empower you to create, to learn, to feel confident and provide you with the tools, techniques and encouragement needed to feel BADASS every day that you make art!
The theme for 2017 is: Embrace YOUR inner BADASS. You know, that BADASS who exists but perhaps you have been afraid to let out or maybe you don't know she exists. That BADASS who will throw the paint, try the technique, be free in her art, who will play, who will enjoy her art, who will try! That BADASS that won't allow fear to stop her, who gets up 9 times after being knocked down 8. Let us inspire, encourage and empower YOU to EMBRACE YOUR inner BADASS through BADASS Mixed Media Art Lessons.
I'm excited to introduce this AMAZING, DIVERSE group of BADASS instructors who will inspire your embrace YOUR inner BADASS!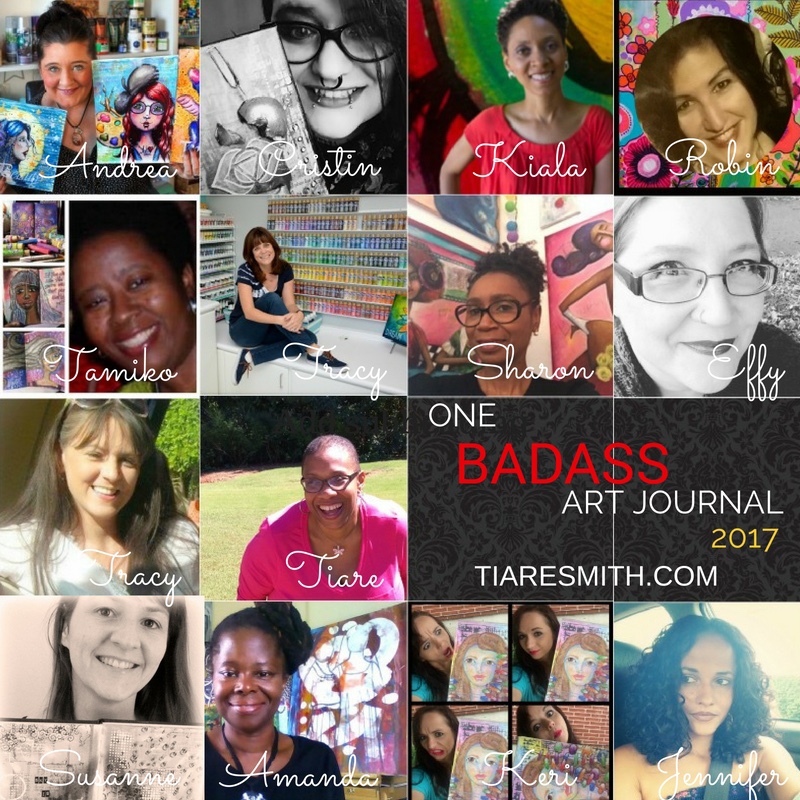 PLEASE NOTE: Registration for this class closes November 30, 2017. Those enrolled prior to this date will have lifetime access. It may become available through our bundles only at that time.

In this workshop you'll:
get 19 badass art lessons (18 lessons + 1 BONUS lesson)
learn wonderful mixed media techniques
be infused with confidence and creativity
learn great tips and tricks you can use again and again
play with a variety of tools, adding to your skills
experience beautiful color combinations and blending techniques
make badass, mixed media, art journal pages
Here's what you can expect:
Step-by-Step Mixed Media Tutorials
Video Tutorials
Downloadable PDFs
Wonderful for beginners or anyone who wants to embrace their inner BADASS.
You'll leave this workshop:
fueled with confidence in your skills.
with a creative arsenal at your disposal
with a collection of badass art journal pages
with one badass art journal
feeling empowered to create.
feeling mighty BADASS
SPECIAL BONUS: sign up now and you'll receive…
1 BADASS handmade art journal lesson….an AMAZING book to hold all your BADASS art!