One BADASS Art Journal is back for 2020
12 BADASS Instructors. 15 BADASS Mixed Media Lessons. One BADASS Art Journal.
REGISTRATION NOW OPEN.
Please note early bird special was extended to January 26 and has now expired.

Dive into BADASS art journaling and mixed media techniques. Learn from BADASS instructors! Make BADASS Art. Inspire your inner BADASS!
One BADASS Art Journal is back for 2020 and is designed to inspire you to create, to learn, to feel confident and provide you with the tools, techniques and inspiration needed to feel BADASS every day that you make art!
The theme for 2020 is: Inspire YOUR inner BADASS. You know, that BADASS who is within, who yearns to play, to create, to be free. That BADASS who is willing to learn, try the technique, to experiment in her art, who will play, who will enjoy her art, who will try! That BADASS who will with throw the paint and NOT allow fear to stop her!. Let us empower, encourage and INSPIRE YOUR inner BADASS through BADASS Mixed Media Art techniques and lessons.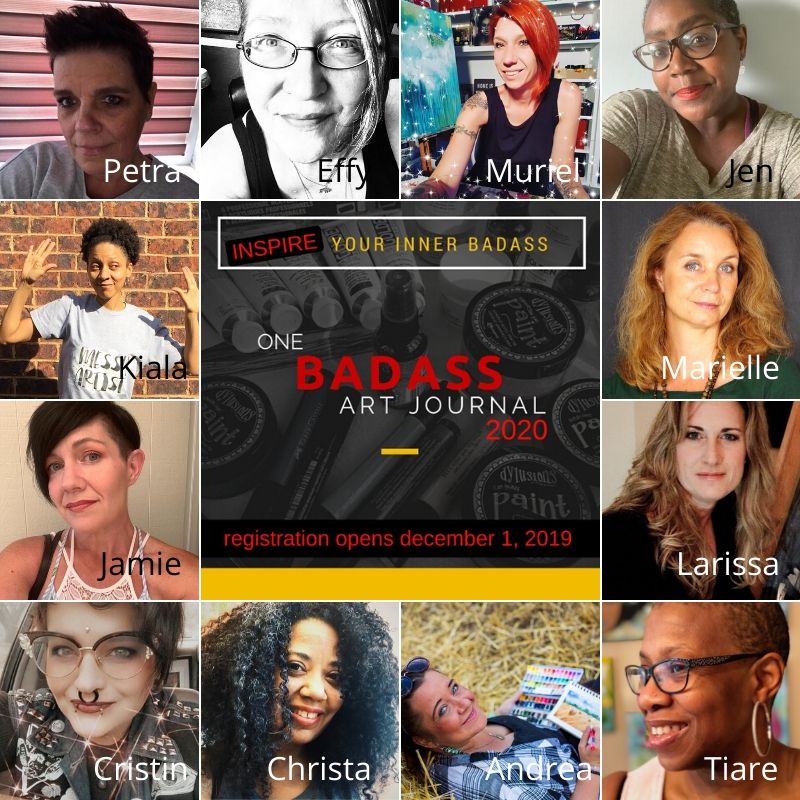 REGISTRATION NOW OPEN.
In this workshop you'll:
• get 15 badass art journal lessons (includes a book binding lesson)
• learn BADASS mixed media techniques
• be infused with confidence, creativity and INSPIRATION
• learn great tips and tricks you can use again and again
• play with a variety of tools, adding to your skills
• experience beautiful color combinations and blending techniques
• make BADASS, mixed media, art journal pages
Here's what you can expect:
• Step-by-Step Mixed Media Tutorials
• Video Tutorials
• Downloadable PDFs
• Wonderful for beginners or anyone who wants to embrace their inner BADASS.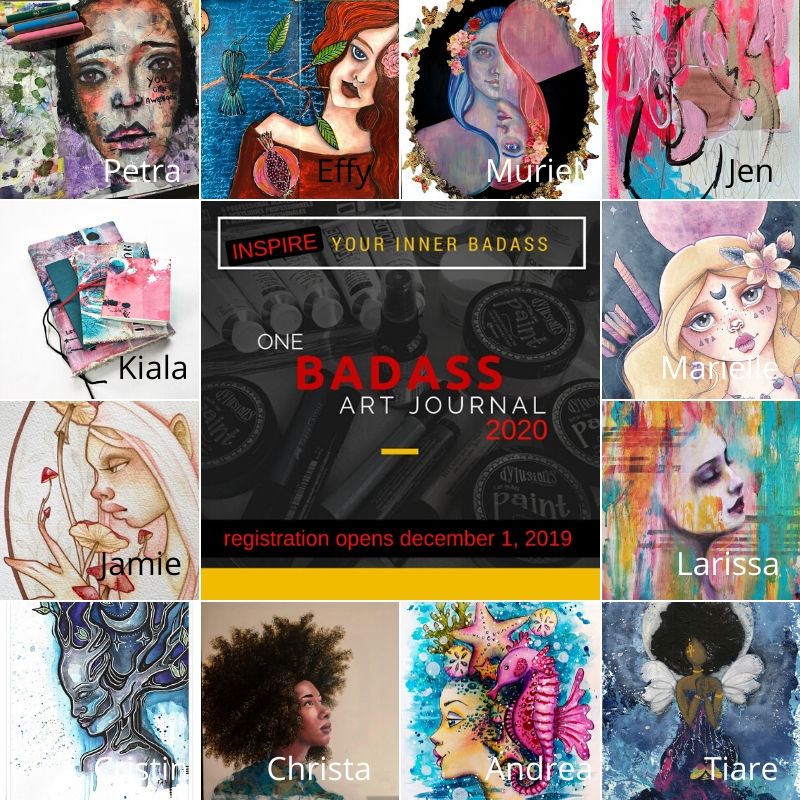 You'll leave this workshop:
• fueled with confidence in your skills.
• with a creative arsenal at your disposal
• with a collection of badass art journal pages
• with one badass art journal
• feeling INSPIRED to create.
• feeling mighty BADASS
• SPECIAL BONUS: sign up now and you'll receive…
1 BADASS handmade art journal lesson….an AMAZING book to hold all your BADASS art!
BONUS 4 FB LIVE BADASS Art Journal lessons.
REGISTRATION NOW OPEN.
Please note early bird special was extended to January 26 and has now expired.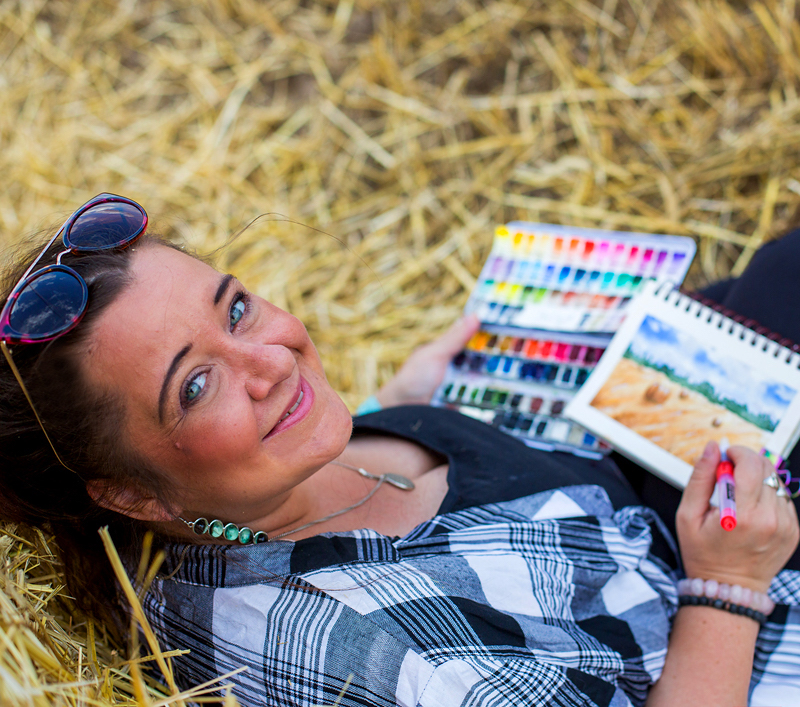 ANDREA GOMOLL
Andrea Gomoll is an Artist from Berlin / Germany, where she lives with her Husband Thomas and 3 crazy Cats. She studied Design in Berlin and started her own Business as an Artist, Art Instructor and Designer in 2009, sharing her Love and Passion for everything Creative with the World ever since.
"I'm a multifaceted Artist, loving whimsical, colorful Illustrations that nurture my inner Child as well as more realistic Everyday Sketches and Paintings. My Art always reflects my Mood and my Life and since Life is never following a single, straight Road neither does my Art. Watercolors are my Media of Choice and I love mixing them with other Media to create cheerful, colorful Pieces. Being creative is essential for me – it helps through the rough days and makes the good days even better. Art can help you in so many ways - it has a positive impact on your life - and I love to inspire, teach and enable others to play, have fun creating and to discover the artist within, just waiting to be nurtured."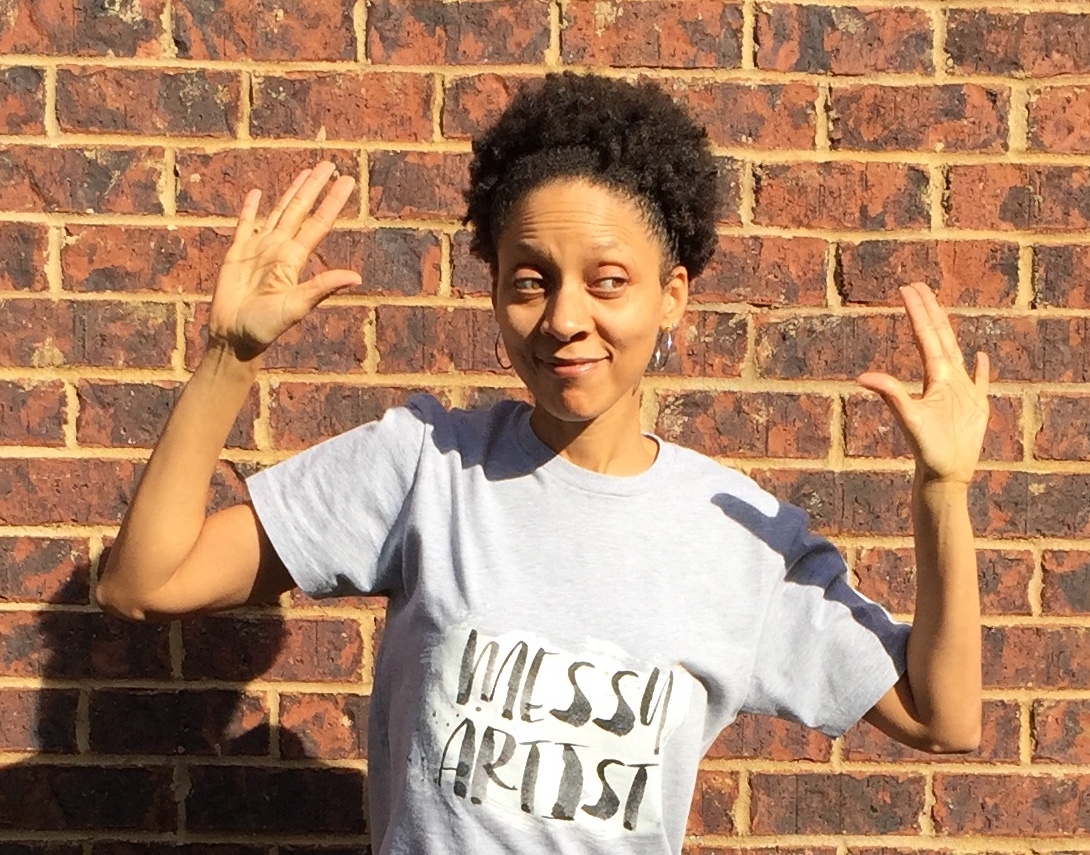 KIALA GIVEHAND
Kiala Givehand, MFA, Ed.S., is a BADASS bookbinder, poet, creative journaler, and life-long student. She collects fountain pens, art supplies, paper, memories, and frequent flyer miles. She believes in miracles, magic, and the power to manifest her deepest desires. In her left-brain life, Kiala helps highly-motivated and creative women build businesses they love so they can transform the world using their gifts, talents, and passions. In her right-brain life she makes & sells handmade journals, teaches intuitive art, writing, & poetry classes, writes in her journal every day, and leads empowerment classes, workshops, and retreats for other BADASS women. Her current obsessions include practical astrology, oracle & tarot cards, labyrinths, hand-dyed sari ribbon, aloe vera juice, axe throwing, and intermittent fasting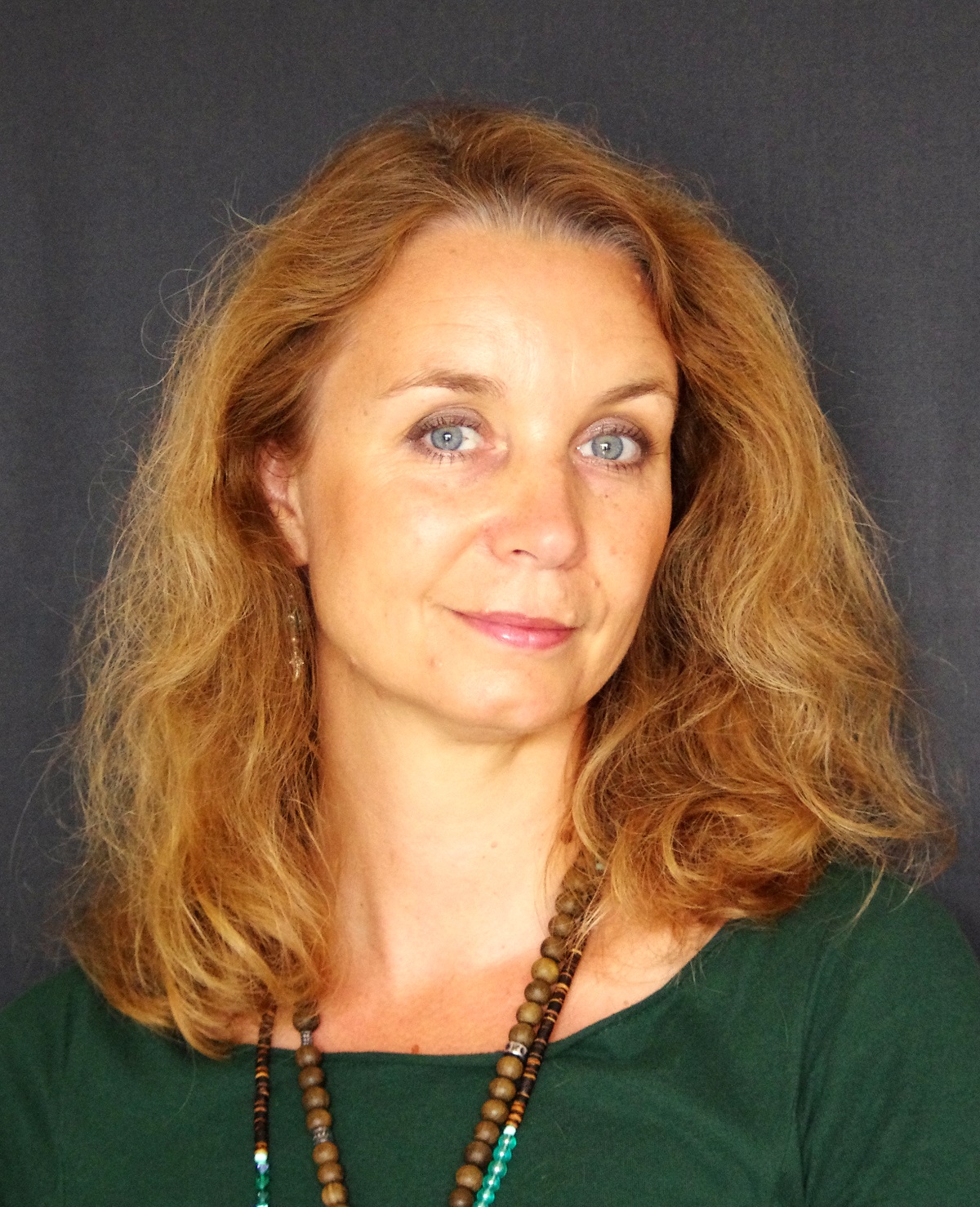 MARIELLE STOLP
Hi there! My name is Mariëlle Stolp. I live in the Netherlands with my daughters, my amazingly supportive husband and two naughty cats that are always trying to steal my supplies and ruin my attempts at filming tutorials. If weather permits I love to take a walk on the nearby beach and collect seashells with my youngest. And if not, I am more than happy to stay in and fill my journals with dreamy, boho-style or fairy-tale girls. I have three beautiful and bright daughters, so cute, giggly and sweet inspiration is always around. I would love to share that with you!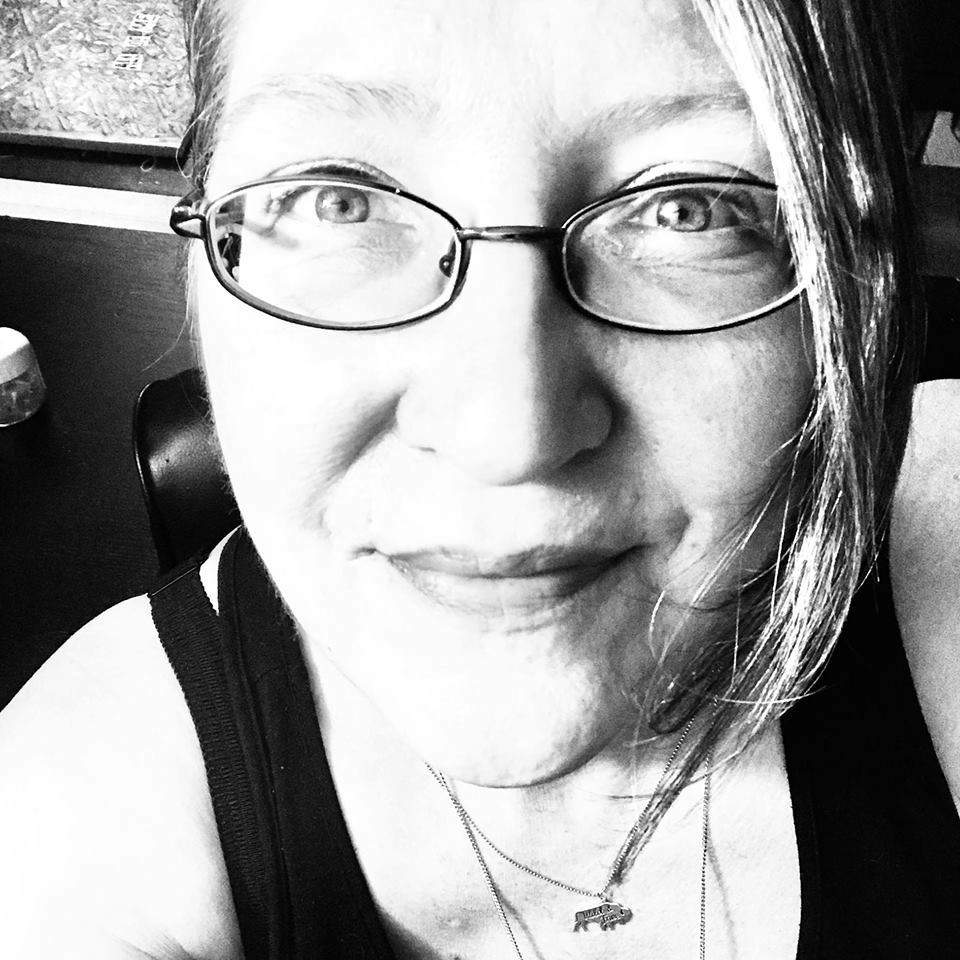 EFFY WILD
Effy Wild is an artist, writer, and teacher specializing in art journaling and mixed media as both a healing and spiritual practice.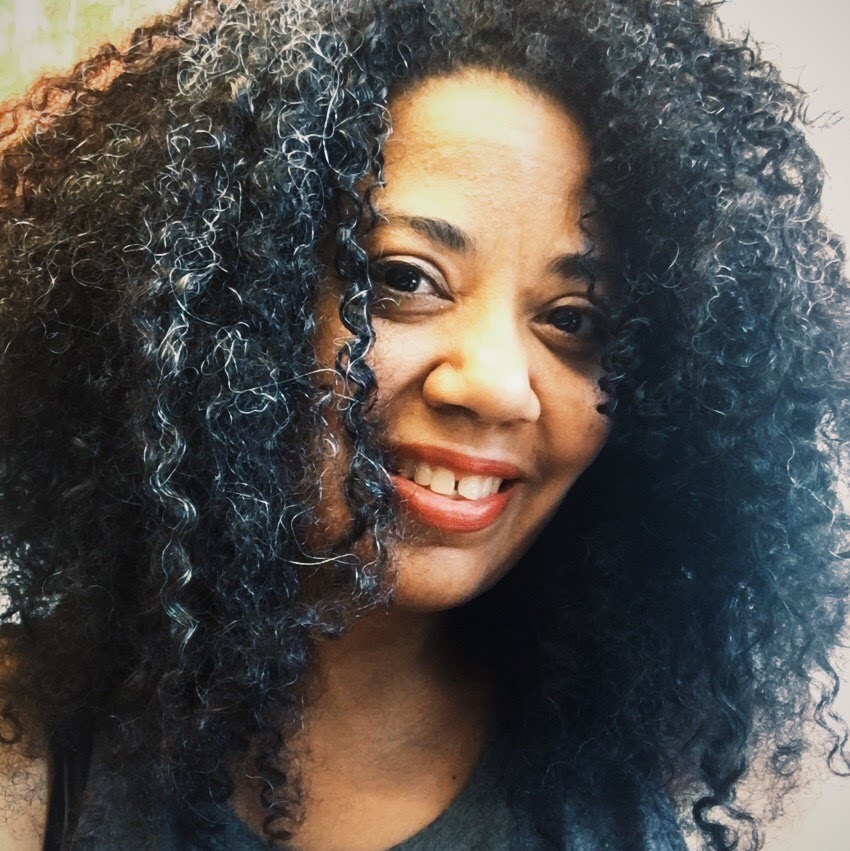 CHRISTA FORREST
Christa is a Stamford CT artist specializing in pastel, oil, acrylic and mixed media art. After spending 20 years in a finance career, she decided to follow her true passion and become a full-time artist. Christa spends her time sharing her passion with others, teaching others to be creative and exploring the world's landscape recreating it onto canvas. Her work is a mixture of realism, exploration, experimentation and pure fun.
She recently began creating a detailed and expressive Goddess series where she incorporates the divine feminine and illustrates the strength many women struggle to connect with in their daily lives. "We remember to nourish our bodies with food and water but seem to forget to remember to nourish our souls." Why do we find our inner selves starving and yearning for something more? Christa hopes to encourage everyone to unleash their inner Goddess through her artwork.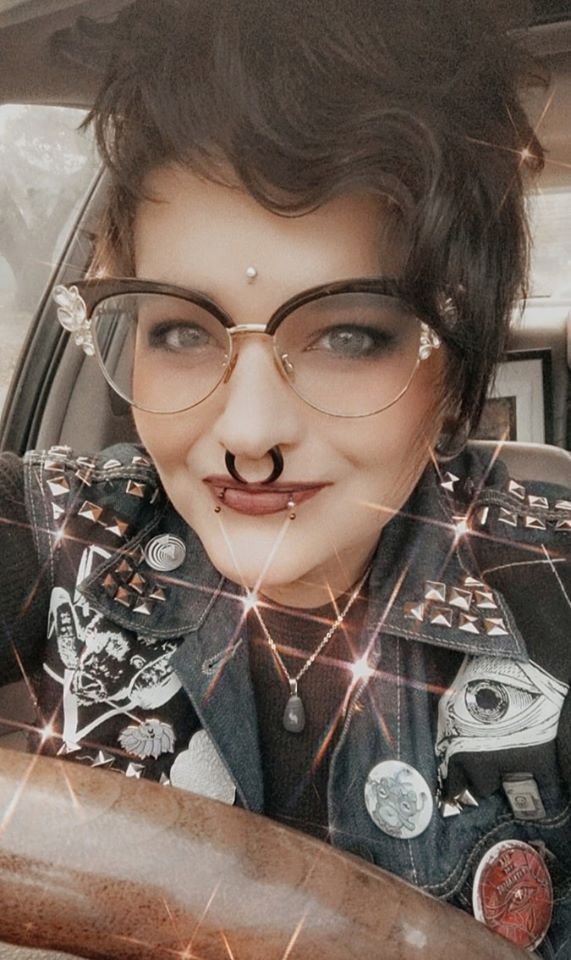 CRISTIN CHAMBERS

Cristin Chambers (also known as, 'PanArt') is a professional mixed media and visionary artist, live painter and teacher based in Kansas City, Missouri.
As well as showing artwork locally, she also teaches art techniques and art journaling online in collaborative and solo art courses with artists from all around the world.
PanArt considers herself to be a heArtist because she paints from the heart and infuses emotion into all of her artwork. She loves to use rich color, texture, storytelling, experimentation and values the art of letting go and embracing art rebellion.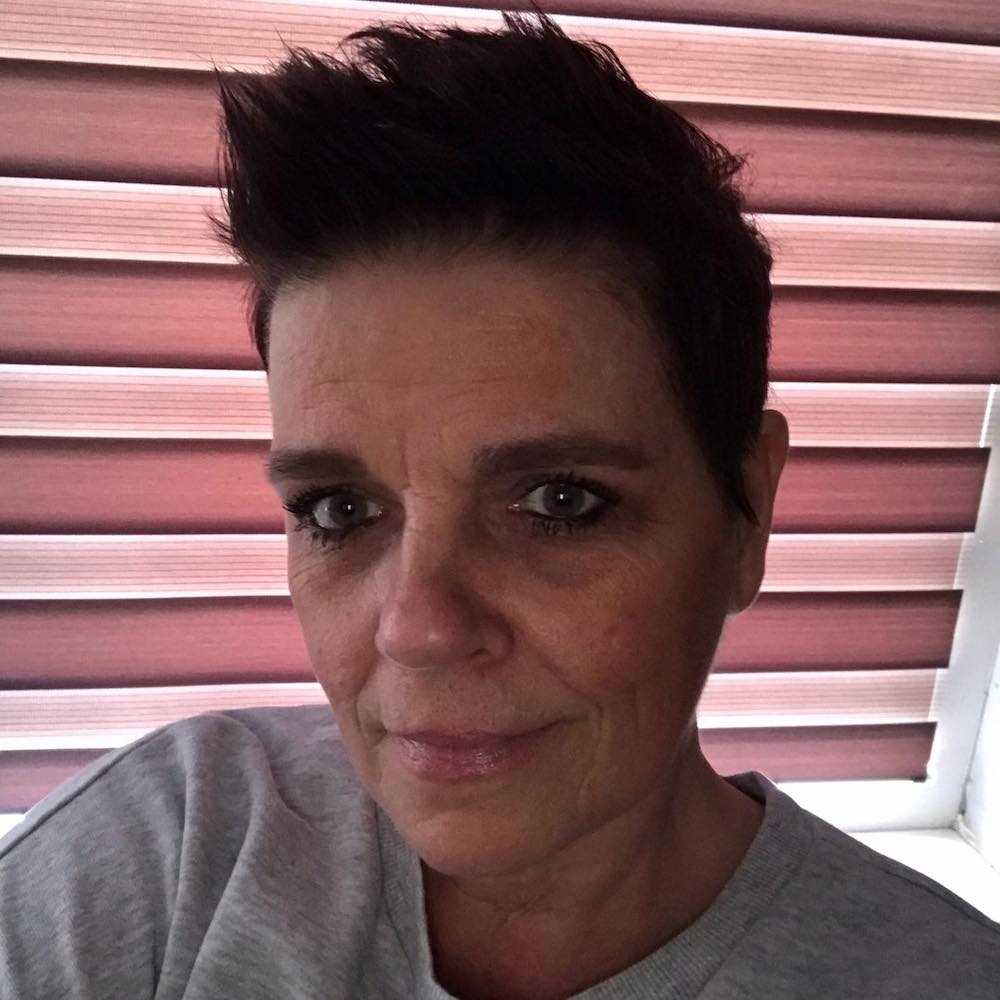 PETRA STEIN
Hello beautiful creative soul, I am Petra Stein, I am a mixed media artist, soul-painter, motivator and a online instructor and i live in the Netherlands together with my husband, 3 adult children and a grandchild. My live as an artist, since 2012, has changed a lot over the years.. i have learned to be ME… and that i am OK just the way i am. My passion is to create these loose and expressive imperfect faces and make art for ME, to let go of perfectionism and enjoy the proces, whatever i do! Another passion i have is to teach students to be loose and imperfect, to trust the proces and enjoy the free feeling!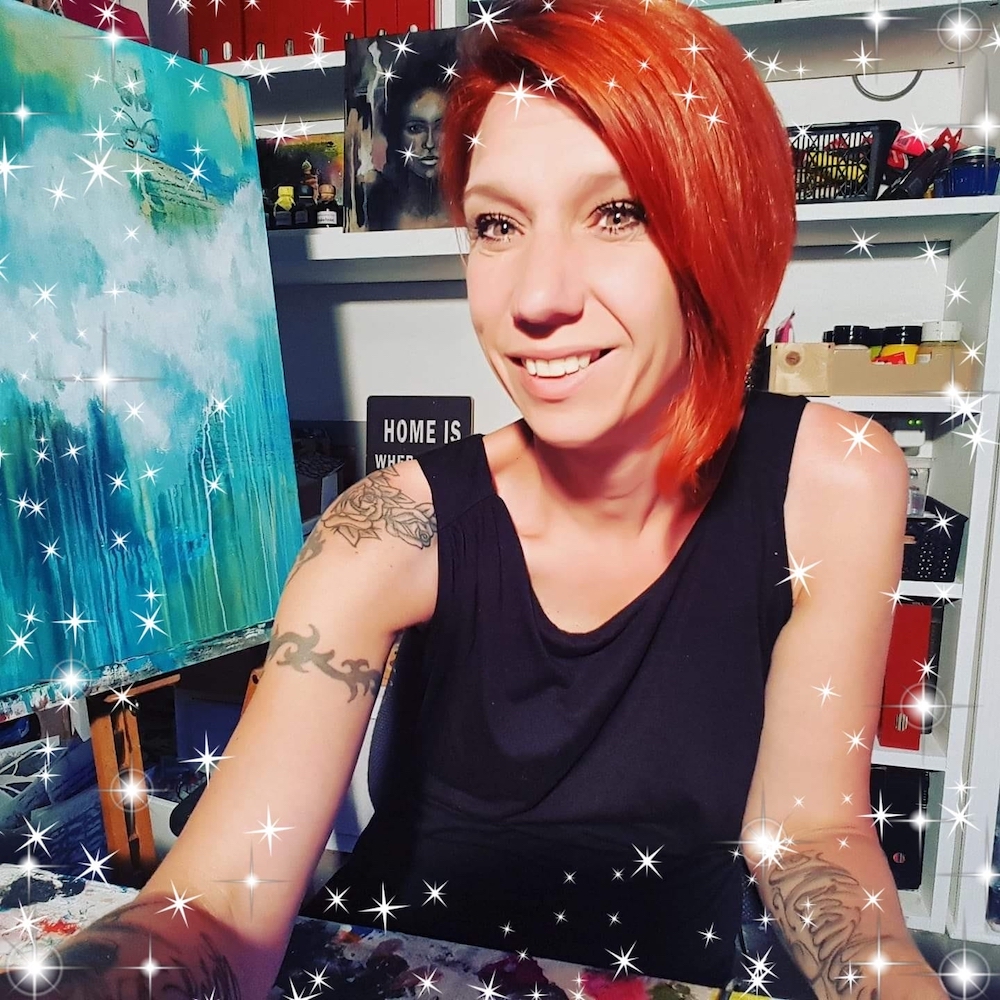 MURIEL STEGERS
Sometimes all it takes to really understand the ways is a considerate instructor who knows how to teach at your pace. Having worked with online students since 2015, I bring a depth of personal experience and knowledge to those who are eager to expand their minds, talents, and skills.
My name is Muriel Stegers and I am a Mixed Media Artist from The Netherlands. I am a very intuitive, no planning kind of painter. I love to go with the flow and see where the painting will take me. I know now, after several years that the painting always paints itself. Magic keys for me are to let go of what is expected of me. And trust that the paint is there where it is supposed to be! I do take my time and love to work long hours on my paintings. I specialize in painting faces, it is what turns my creative energy on and having the opportunity to use all these different mediums makes it like heaven for me. Teaching my students to believe in them self and finding that space that holds silence is what's most important to me. Guiding them to let go and find the magic that is hidden inside is my main goal. Finding that ease of self-acceptance is where fireworks light off and stars shine bright.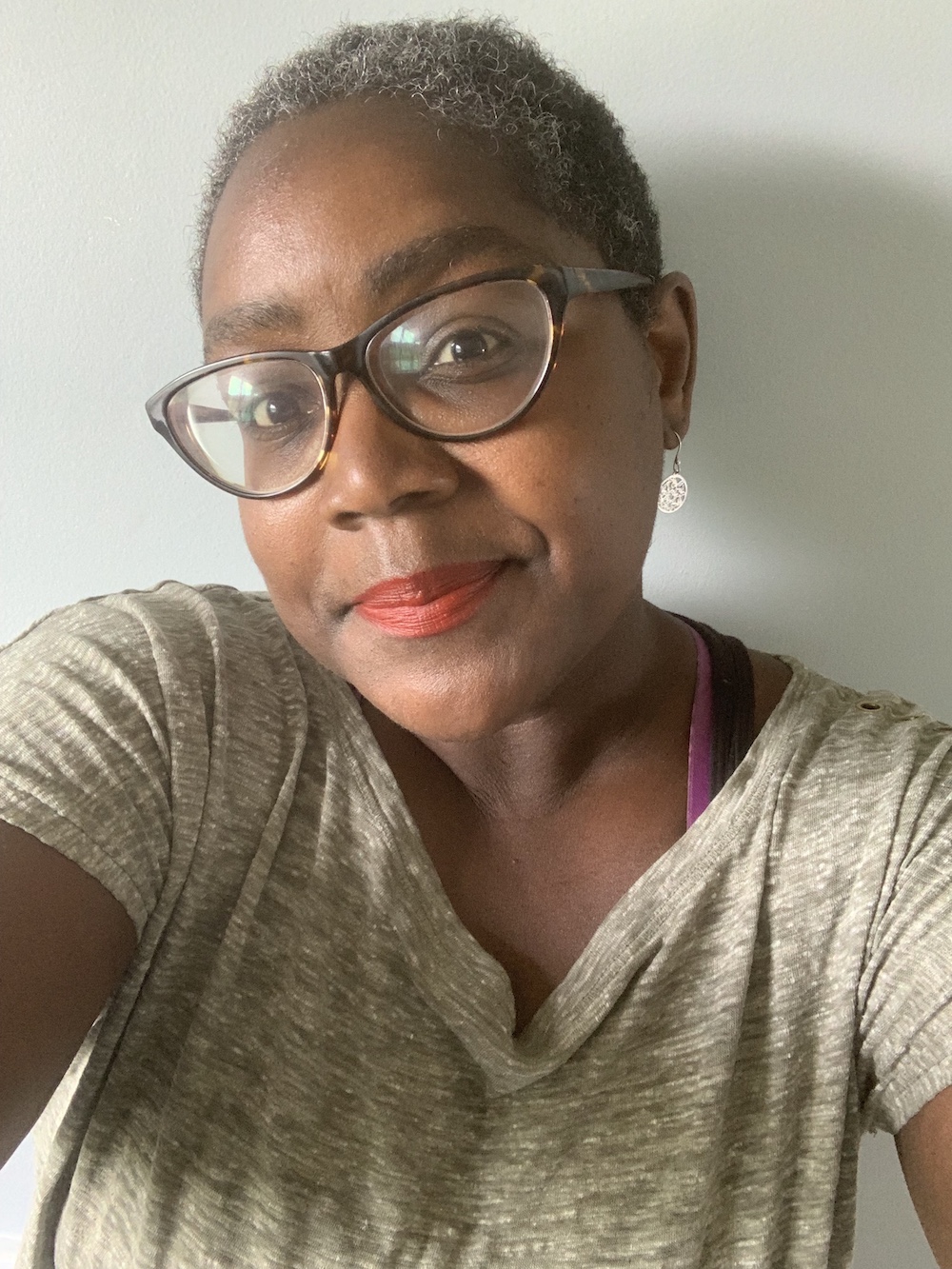 JEN DAVIS
Hi! I'm Jennifer Price Davis. I am a self-taught artist, author, and illustrator living in Cleveland, OH, with my husband, son, and our dog Coal. I speak terrible franglais (french/english mix) and I paint what pops in my soul and demands to come to life. My work focuses primarily on black culture and what it means to exist in black bodies, with emphasis on black women and girls. I'm particularly interested in illuminating the ordinary because there is something both achingly beautiful and immensely political, dare I say revolutionary, about the ability to exist and move about the world safely and confidently in ordinary ways. We aren't all there yet and I aim to participate in our progress through every bit of my work.

As a girl, I desperately wanted be Chaka Khan and Debbie Allen. If you understand leopard print, you understand me. And... I spent my formative years in a house filled with navy blue carpet and blue and golden yellow room accessories. The couch was light blue crushed velvet. We had a slide top stereo and it played 8 tracks. There was also a white crushed velvet arm chair. This should explain everything.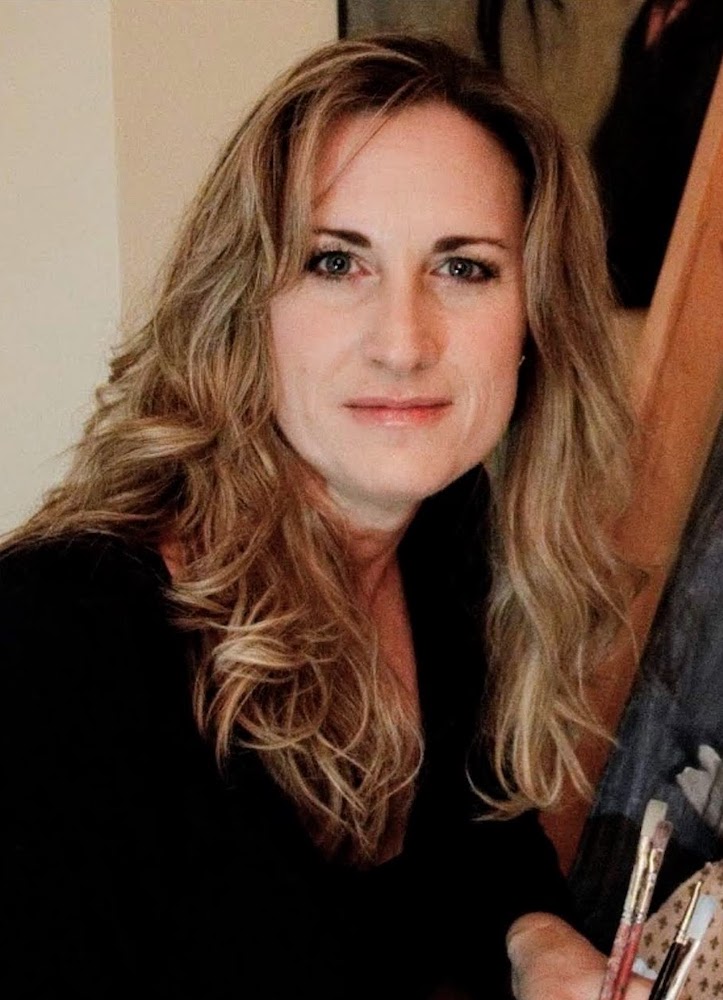 LARISSA WEST
First and foremost, art is about self-discovery and PLAY! Some of my fondest memories growing up were days spent creating and painting with my Mom. Neither of us had any formal training. It was all about the joy of creation. When she died, my passion for creating died too. In 2016, I made a personal vow to embrace the parts of me that had been neglected or put on hold. So, I began with a challenge to draw or paint something every day for thirty days and I fell in love all over again. I have been creating every day since then. I love all the aspects of the creative process and I enjoy working intuitively. I love experimenting with different mediums. I currently work with watercolors, acrylics and pastels, and oils but I love trying new mediums and techniques. I am so excited to be part of YOUR art journey! Let's paint fearlessly!!!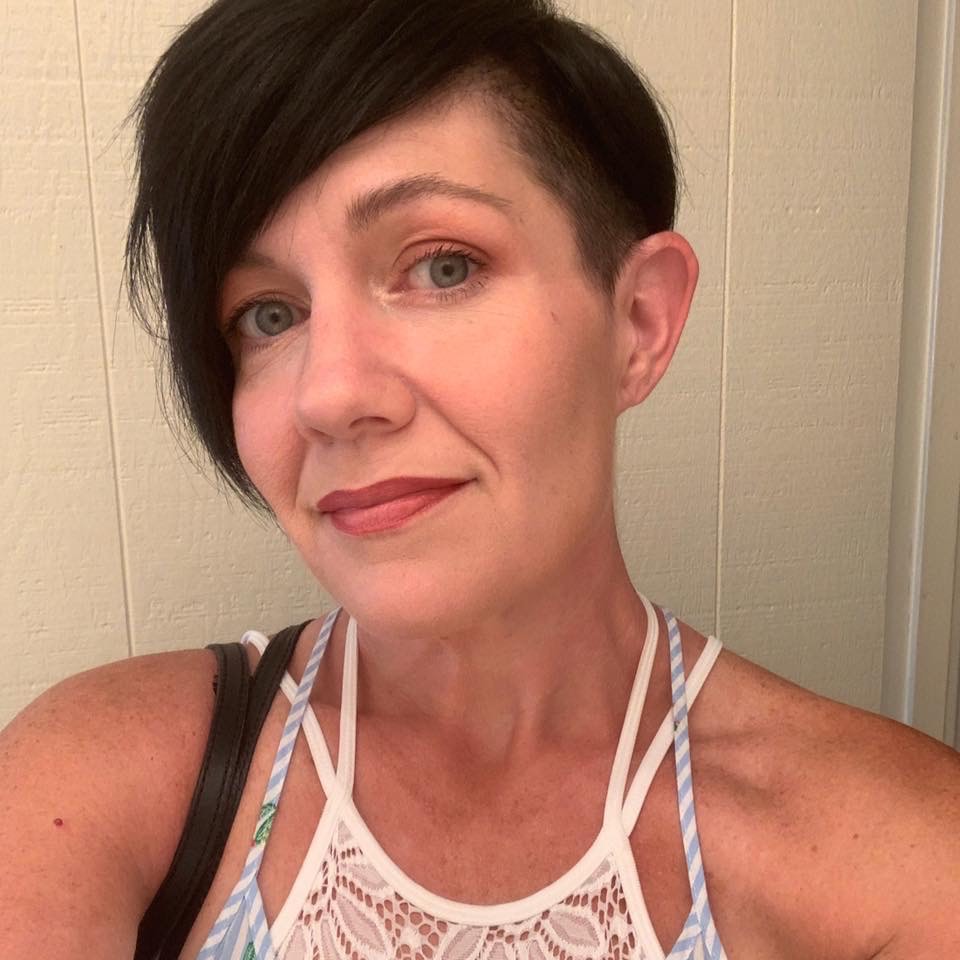 JAMIE DOUGHERTY
Jamie Dougherty has been creating art for over twenty years. She is self taught and has worked to expand her knowledge in art. She specializes in creating the female face as well as sculpting. Jamie has taught workshops near and far and loves to share her techniques with others.
Your Instructor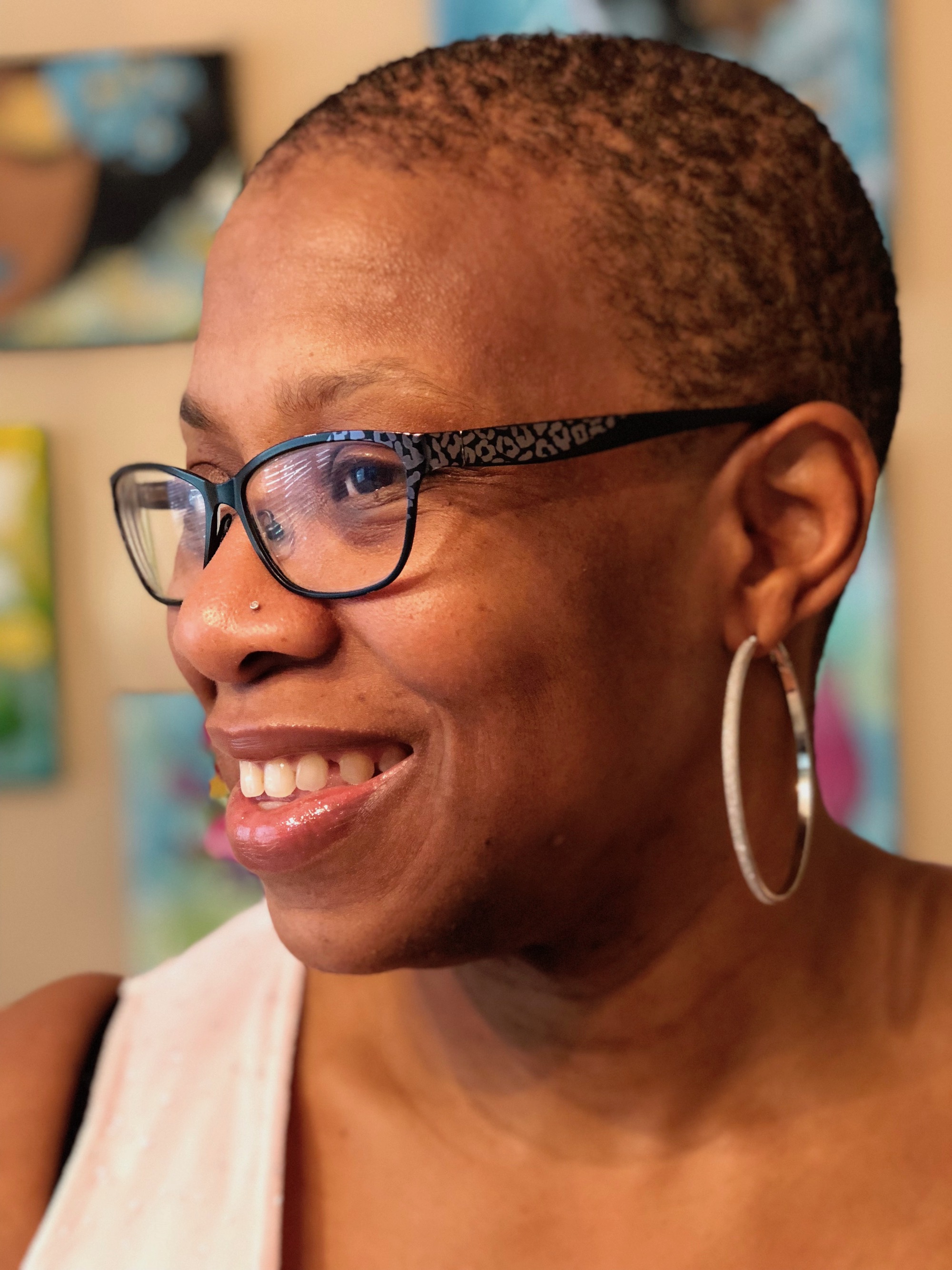 Tiare Smith is a mixed media artist and instructor.
Born with art in her heart she lost her way from her art for 18 years. It came back to her life in a burst of emotion and anxiety. By practicing techniques of love, positive self talk, and action which have helped her to overcome other areas of struggle, she now enjoys her art in a free and inspiring way.
She inspires creatives to embrace their inner artist while also nurturing their hearts and memories.
She has not only been featured on HGTV but has had numerous works published in a variety of crafting magazines and blogs.
She aims to help women embrace the artist within through lessons infused with love, happiness, confidence and creativity, empowering them to experience and express their art more freely.
Course Curriculum
Welcome
Available in days
days after you enroll
Week 1: Making Your Chunky Journal with Kiala Givehand
Available in days
days after you enroll
Week 2 - One BADASS Goddess/Angel with Tiare Smith
Available in days
days after you enroll
Frequently Asked Questions
When does the course start and finish?
The course startsFebruary 3, 2020 and never ends! It is a completely self-paced online course - you decide when you start and when you finish. REGISTRATION OPENS DECEMBER 1
How long do I have access to the course?
How does lifetime access sound? After enrolling, you have unlimited access to this course for as long as you like - across any and all devices you own. Students will have "lifetime" access to the replays and preloaded content. Lifetime means the lifetime of the class. However, some courses may be retired after 24 plus months
What if I am unhappy with the course?
We do not issue refunds for this course because once you pay for the class, you have instant access to the available content. We ask that you read all the details on this page and purchase mindfully... Thank you for understanding and for making your decision with care. Please reach out to me via email if you have questions before purchasing. I'm happy to answer them.