One BADASS Art Journal is back for 2021
15 BADASS Instructors. 17 BADASS Mixed Media Lessons. One BADASS Art Journal.
REGISTRATION NOW OPEN
Jump right into BADASS art journaling and mixed media techniques. Learn from BADASS instructors! Make BADASS Art. Connect with your inner BADASS!
One BADASS Art Journal is back for 2021 and bigger and better than ever. One BADASS Art Journal is designed to inspire you to create, to learn, to feel confident and provide you with the tools, techniques and inspiration needed to feel BADASS every day that you make art!
The theme for 2021 is: Connect with YOUR inner BADASS. You know, that BADASS who is within, who yearns to play, to create, to be free. That BADASS who wants to learn, try the technique, to play and experiment with art, who wants to enjoy art and be free! That BADASS who will throw the paint and NOT allow fear to stop her/him! Let us empower, inspire and encourage you to CONNECT with YOUR inner BADASS through BADASS Mixed Media Art techniques and lessons.
And let's not forget about the amazing community this class creates each year! Together creating, enJOYing, growing, sharing, connecting with each other and with our inner BADASS!
Ohhhhh! So exciting.

Ahhhh and here is a peek at our BADASS Artist Instructors
In this workshop you'll:
• get 17 badass art journal lessons (includes a book making lesson)
• learn BADASS mixed media techniques
• be infused with confidence, creativity and inspiration
• learn great tips and tricks you can use again and again
• play with a variety of tools, adding to your skills
• experience beautiful color combinations and blending techniques
• make BADASS, mixed media, art journal pages
Here's what you can expect:
• Step-by-Step Mixed Media Tutorials
• Video Tutorials
• Downloadable PDFs
• Wonderful for beginners or anyone who wants to embrace their inner BADASS.
You'll leave this workshop:
• fueled with confidence in your skills.
• with a creative arsenal at your disposal
• with a collection of badass art journal pages
• with one badass art journal
• feeling inspired to create.
• feeling mighty BADASS and we hope CONNECTED
• SPECIAL BONUS:
1 BADASS handmade art journal lesson….an AMAZING book to hold all your BADASS art!
Sound good? Want in?
REGISTRATION NOW OPEN
Check out our BADASS Artists Instructors below!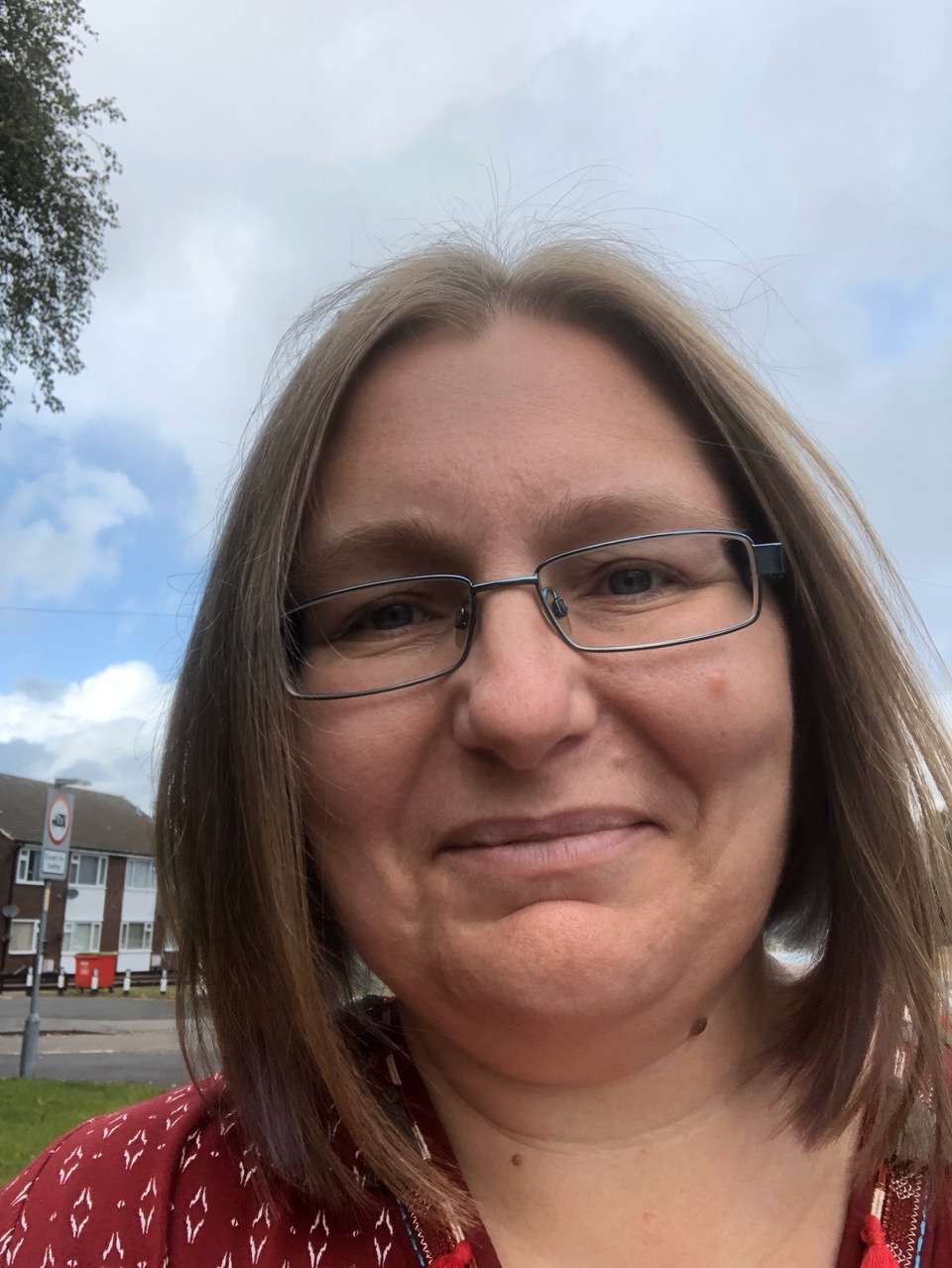 Who am I? When I have a definitive answer, I'll let you know!
I'm a teacher (I qualified as a primary school teacher over 20 years ago.) I'm an artist, a creator and a geek. I'm a mom, a lover of the number three, tarot, crystals, hares, the moon and a collector of feathers.
I use art as a meditative, mindful practice in my everyday life. Mindful watercolours is something I do most days. I'm not someone who's comfy with pressure to be positive all of the time because sometimes life gets bloody hard. For me mindfulness isn't about finding the bright side to everything. It's about being present with the heavier stuff without spiralling into judgements or telling stories which just push me further into that heavy emotion.
Through mindfulness I've discovered a huge difference between discernment and judgement. I love all kinds of creating and I've immersed myself in a lot of different things. What I seem to come back to is painting, drawing and in particular watery mediums. Right now, I am all about watercolours. they are my go-to, my passion, solace, and home.

I am a mixed media artist, instructor, author and designer from New York City. I truly believe in the power of art to bring people together and strengthen our communities. My artwork has been exhibited in multiple exhibitions and can be found in numerous books and national magazines. I have published two books of my own, The Pulse of Mixed Media and The Mixed-Media Artist. I love the creative energy that occurs when artists and makers are brought together and have spent a great deal of time teaching workshops - both online and live in the United States, Canada, Mexico, Australia and Europe. Closer to home I am an instructor at Pratt Institute in NYC. As a designer, I have created collections with many companies, including Impression Obsession, StencilGirl Products, PaperArtsy, WOW and Aladine. Art for me is everything and sharing the process just makes it even better.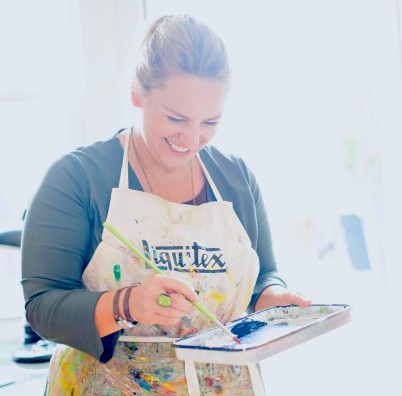 Nathalie Kalbach is a self-taught mixed media artist. She wasborn in Germany and lived most of her adult life in Hamburg before moving to the United States in 2013.
She worked as a paralegal for seventeen years and might have remained in the "wrong" profession had she not discovered mixed media in 2004.
Nathalie regained confidence in her creativity and has spent the last decade exploring the possibilities of creating dimension and texture by layering different materials and paint media. She has worked in art journals and on canvases, incorporating collage and found objects. Since 2006 she have taught workshops in Europe, Canada, the U.S., Australia, Israel, Malaysia and online. Nathalie is also the host and organizer of Creative JumpStart and annual collaborative Mixed Media Online Workshop.
By 2011 Nathalie was able to give up working as a paralegal to become a full-time artist.
In her workshops she shares what she knows about tools, supplies and techniques, with the goal of helping each student unlock his/her personal creativity.
Her artwork is licensed through StencilGirl Products, RubberMoon, Stampendous and ArtFoamies and Nathalie's "Book Artful Adventures in Mixed Media" with North Light Books was released in June 2017.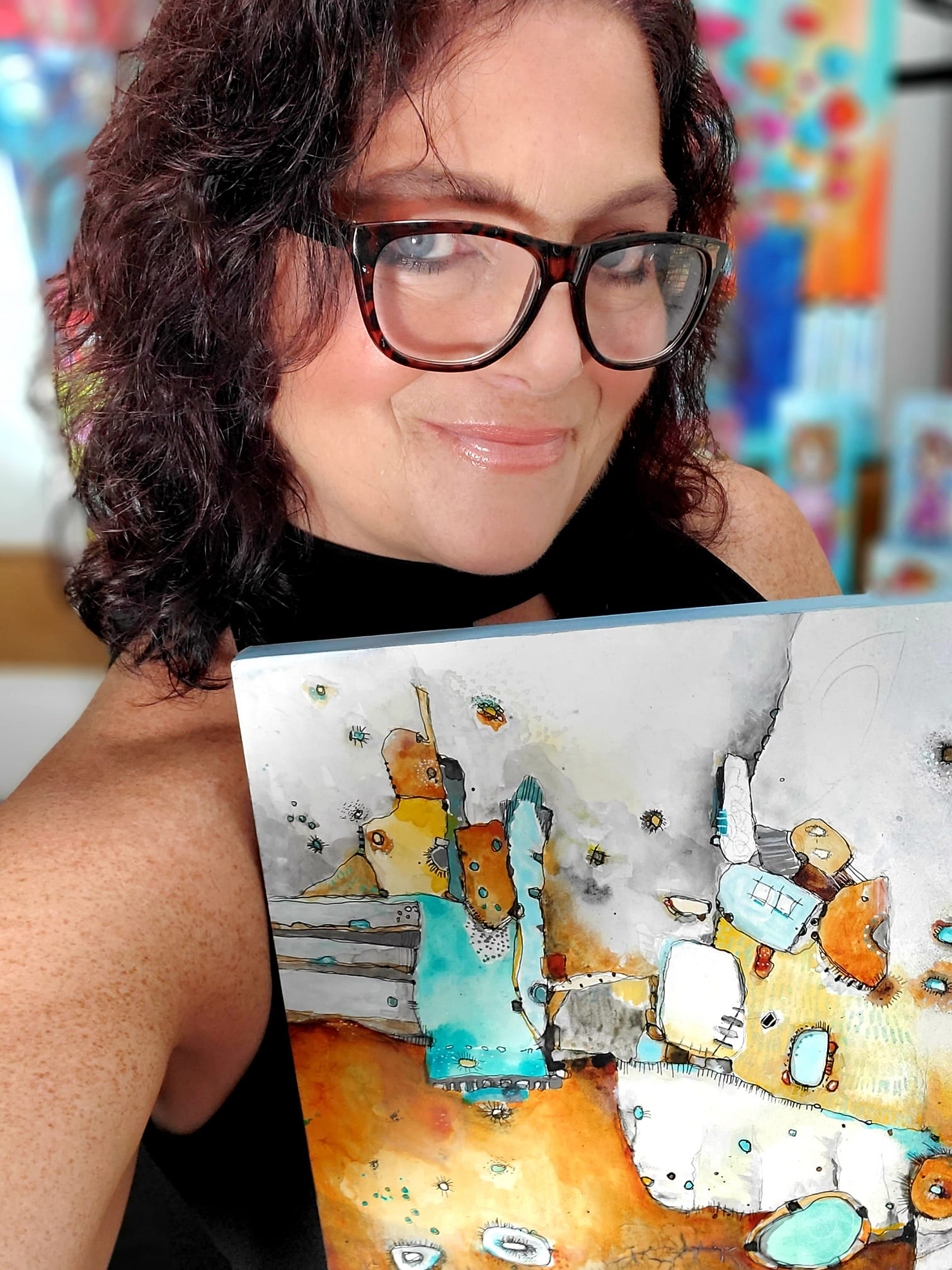 JODI OHL
Jodi Ohl is a best-selling author, award winning mixed media artist and creative instructor, originally from Dunkirk, NY, who now resides in Aberdeen, NC. Having left her day job in 2011 to pursue her artistic career full time, she has built a body of work that is known for its distinctive texture, bold color combinations which are often whimsical or abstract compositions, as well as motivational in nature. Her art appeals to those that seem to be young at heart and who appreciate the positive side of life whether communicated through words, colors, or composition. Published in over 36 international mixed media magazines such as Cloth Paper Scissors, Somerset Studios, Artful Blogging, Artful Journaling, Somerset Holidays and Celebrations, and Cloth Paper Scissors Studios, Acrylic Artist, as well as a contributor to 7 mixed media books. For three years in a row, Jodi's paintings have been featured in the curated books featuring the best of mixed media, "Incite 2,3 and 4". In 2016, Jodi had the distinct honor of being the featured artist in Somerset Studio magazine's Nov/Dec issue has been a regular guest columnist for Cloth Paper Scissors over 9 years. Jodi enjoys writing about her art and sharing the love of healing and motivation through creativity. She is represented by regional galleries in North Carolina and several others along the East Coast. In addition, Jodi is a popular mixed media art teacher online and in person, teaching at both large and small local and national workshops around the US. When not painting, she enjoys time with her two sons, Joshua , Zachary, and Grandbaby, Elena, as well as other friends and family.
Jodi's best-selling book, "Abstracts in Acrylic and Ink" was released by North Light Books in late 2016 and is currently working on a variety of new writing and video projects. Combining her approachable teaching and writing style, Abstract in Acrylic and Ink, is much like having a seat next to the artist at one of her popular workshops. J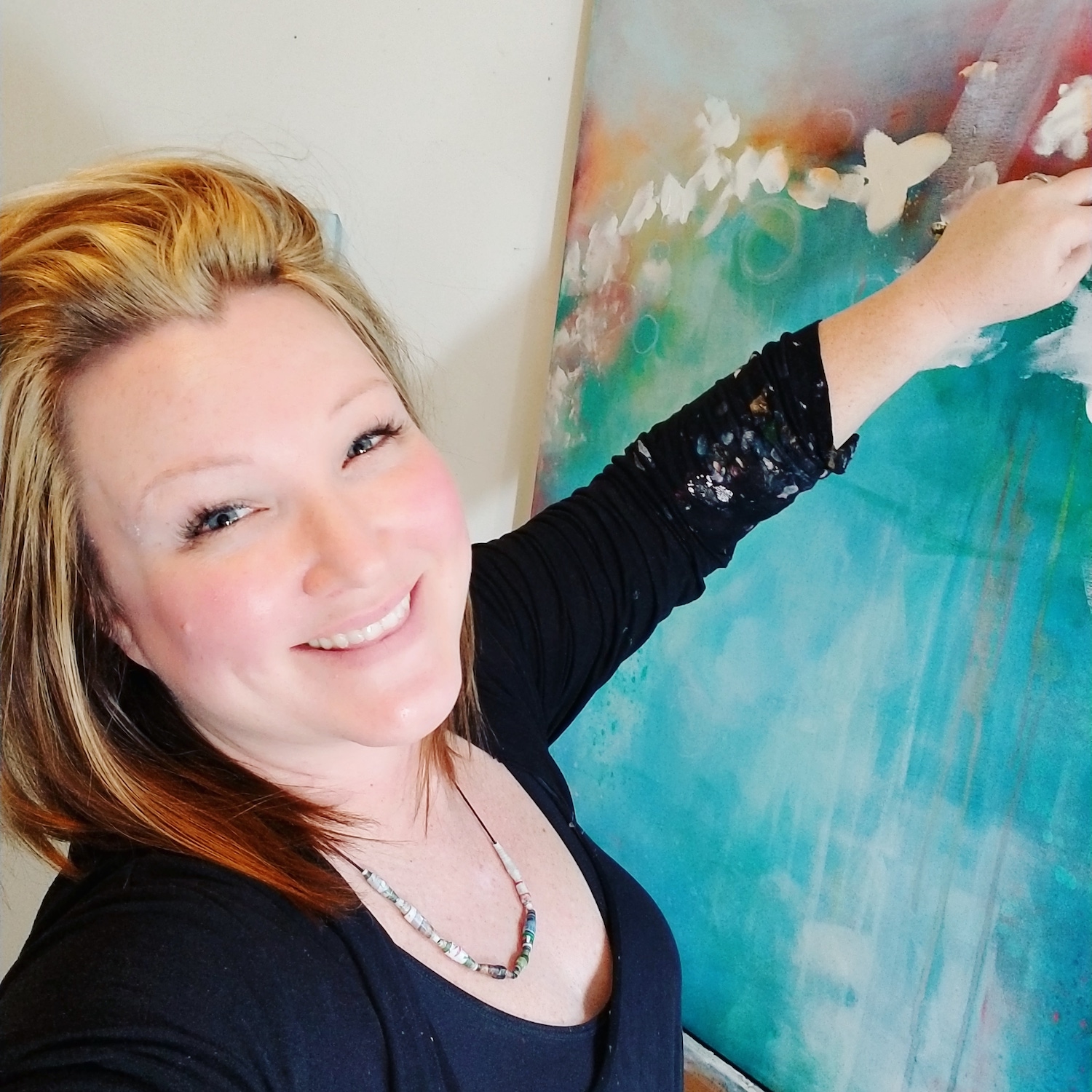 My name is Nikol Wikman I live in Victoria, BC Canada with my husband and two children. I have been an artist for as long as I can remember. I loved art class in school and spent hours upon hours sketching. As I grew up I experimented with different creative avenues. I tried sewing, sculpting, took a stained glass course, beaded, made jewelry. Anything to feed the creative yearning in my soul. In my 20's I decided to try painting again (which I hadn't done since high school). I painted simple pieces for my apartment and loved it! It was so fun to grab a canvas, throw some paint on it and have my own unique piece of art! For a few years I painted here and there but nothing too serious. After my son was born I was struggling a little bit, lonely as a new mom. I decided to make a point of painting (almost) daily. It was one of the best decisions I ever made! In the studio(aka my dining room) I felt like I found myself again! I loved it so much I couldn't stop.
The process of playing with pure liquid colour does something to my heart that nothing else does. I never get bored of it. When I paint I feel joyful and free!
12 years later I have painted hundreds(maybe even thousands!) of paintings. I have been able to connect and share my love of art with like minded souls from around the world. I've sent paintings to far off places I'll probably never get to visit myself! I feel so lucky and am grateful everyday for what art has brought into my life.
Kiala Givehand is a storyteller, bookbinder, and LifeAlchemist™ who guides women to and through creative & spiritual awakenings. She combines creativity with intuition, ancient guidance systems, and intentional self-study as a way to radically cultivate happiness. Her deepest desire is to help women step into their greatness by helping them uncover (and write) their unique story. Through her online programs, workshops, and masterclasses, Kiala provides a safe space for women to explore and discover their dreams. She is a Dreamweaver, a fountain pen collector, a SoulCollage® Facilitator, an Intuitive Guide, and the creator of inspirational decks, books, and retreats. You can connect more fully with Kiala on Instagram (@kialagives) or by taking one of her online classes.
Lucy Brydon is a mixed media artist who previously worked as a primary school art teacher for 15 years and is now self employed as an artist and art tutor. Her work combines printmaking, watercolour and gouache, which reflects her love of nature, layers, texture and storytelling. She is mainly influenced by Scottish folklore, children's book illustrations and the natural world. She has published a variety of online courses and has taught in Lifebook, Let's Face it and Paint your Heart and soul, as well as other collaborative online courses. She teaches both adults and children in person, including a yearly week long art retreat held in a castle, and is currently working on her first non fiction art book which will feature tutorials in gelatin monoprinting in an illustrative style. She also hosts her own monthly online class in watercolour and gouache, called the "art lab association" where students can learn lots of techniques in these mediums in her illustrative style.
Hi there! My name is Mariëlle Stolp. I live in the Netherlands with my daughters, my amazingly supportive husband and two naughty cats that are always trying to steal my supplies and ruin my attempts at filming tutorials. If weather permits I love to take a walk on the nearby beach and collect seashells with my youngest. And if not, I am more than happy to stay in and fill my journals with dreamy, boho-style or fairy-tale girls. I have three beautiful and bright daughters, so cute, giggly and sweet inspiration is always around. I would love to share that with you!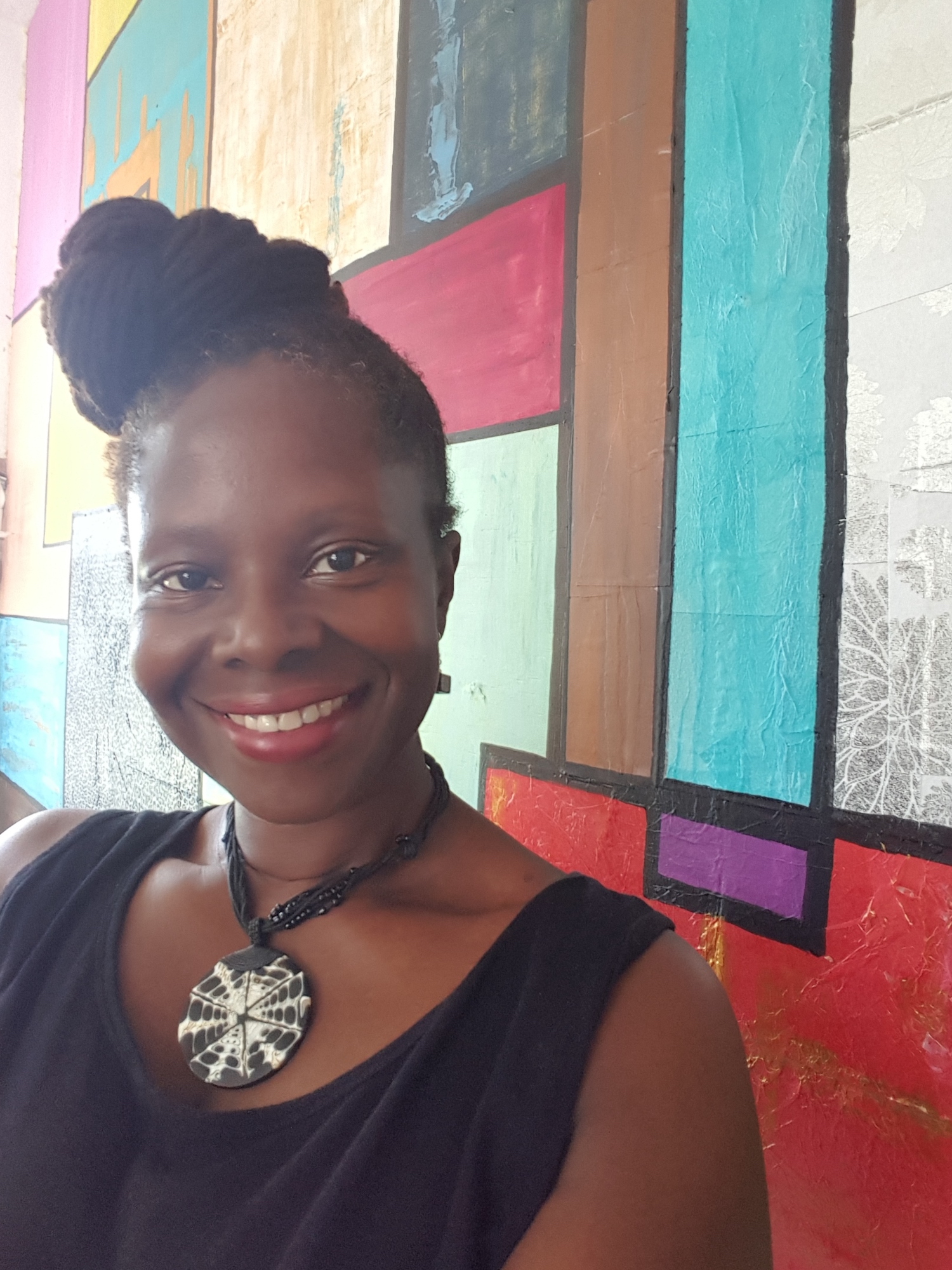 As a 6 times Award Winning Mixed Media Artist, Amanda a London Born Artist has been creating for over 20 years and collaborating with a variety of artists around the world in group as well as solo exhibitions in London UK, Barbados, Montserrat. She received Awards for her sculptures in the National Independence Festival of Creative Arts (NIFCA), and the Central Bank Crop Over Visual Arts Festival, Barbados for her sculptural art and textile wall hanging. She has also had her work published in 3 books - Zen Doodles – Tons of Tangles, Zen Doodles – Oodles of Doodles and 1000 Dog Portraits, and also The Nation's Better Health Magazine on the effects of Arts and Health.
Her interests lay in using a variety of materials such as clay, fabric, recycled materials and collage to create the art and tell a story that impacts the viewer through the use of colour and texture. She is also keen to explore how art and creativity can impact on health and well-being and how we use creative expression as a means of communication.
She curates an Arts in Health Network alongside writing for her website and blogs. She produces weekly episodes for her Podcast and her YouTube which she shares aspects of art, creativity, interviews and reviews.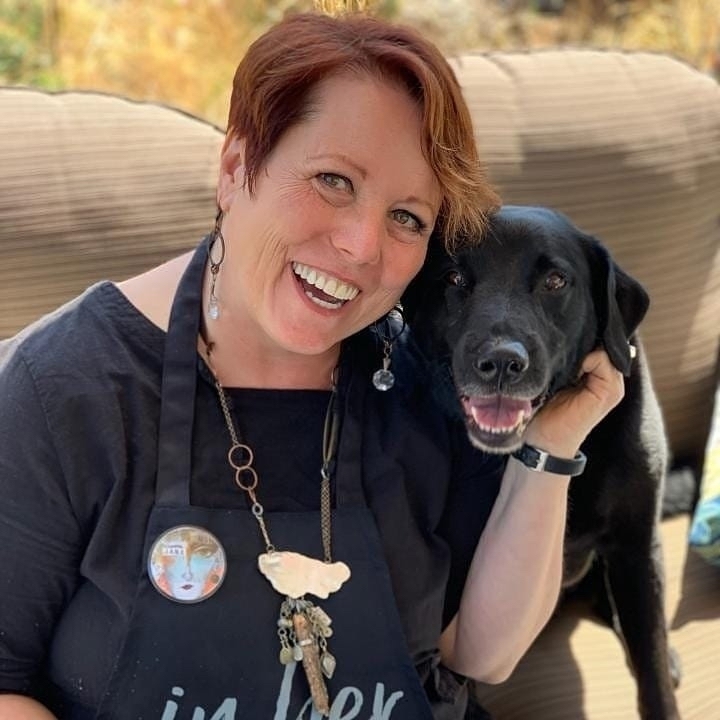 Jana spent a career working in various support roles to high profile architects and in managing their firms. Approximately ten years ago, Jana left the workforce and pursued advanced studies in both wine and art. Her thirst for more art knowledge and technique, led her to open the successful venue, Way Art Yonder Studio, where she has hosted leading artists and talent in the mixed media and book arts world.
Self described: wife, mother, Nana, mixed-media artist, wanderluster, wine goddess extraordinaire, and the emotional support human to one devastatingly handsome Labrador Retriever, Marcel
Hello, and welcome to my corner of this portal of light we call the Internet. My name is Effy 'Bird' Wild, (she/her, INFJ, Libra with Libra rising and a Cap moon, soul number 9, in case you were curious) and I am an artist, writer, and teacher. I believe I was put on this earth to hold space for the part of you that yearns to be creative, and through creativity, come into alignment with your best, most healed, most authentic self.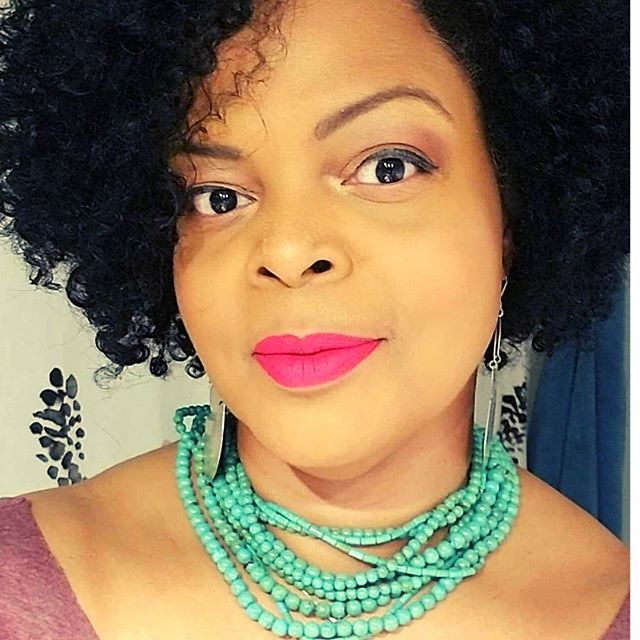 JULIE VALENTINE

I am originally from Washington, DC. I currently live in Northern California as a Mixed Media artist and Art Journaling workshop facilitator.

Art and creativity has been a passion of mine for years. My dad was one of the first black fine art photographers at the TorpedoFactory in Alexandria, Virginia. He was the catalyst for my love of art and music. He created a studio for me in the corner of our laundry room, furnished with a small table, chair, goose neck lamp and radio. My first set of art supplies was a huge pad of newsprint paper and several charcoal pencils. I would spend hours creating and dreaming in my studio. My creative journey has been about finding as many opportunities to experience the joy and freedom of creativity.
Art is an important part of my self-care routine, and it's the reason I offer workshops to demystify the art journaling process and invite creative people to express themselves in their own journals.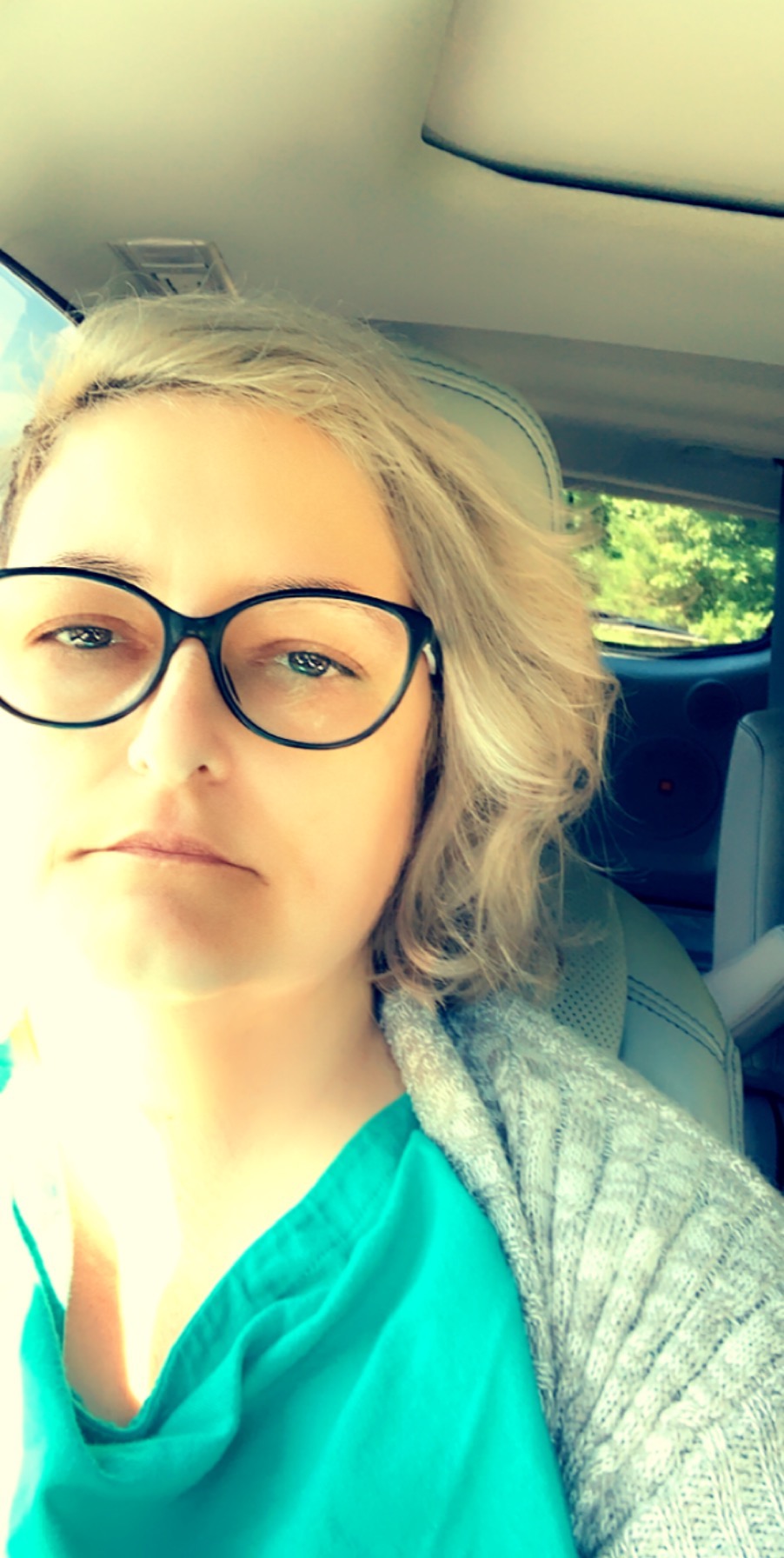 CARY SCHOLES
I'm a wife, mother, aunt, daughter, sister, zoo-keeper and taxi. And - artist. I didn't always call myself that. I have a grown daughter, a 3 year old granddaughter and a teen-aged special needs son. Add in a husband, two cats and two dogs and we've got a houseful. We've lived all over the US, currently we are in Virginia. I began my art journey making jewelry. I moved to art journaling after taking classes from Tam Laporte. I also enjoy doing resin work and stained glass. Art journaling appeals to me because if you do a spread you aren't into, you can either paint over or just turn the page. I love the community this is art journalers and can't wait to share some of what I've learned with you!
RACHEL JUANITA BELLAMY

I am Rachel Juanita, the artist behind Soul Reign Art. I am a mixed media artist who reunited with art after a 20 year career in coaching and leadership development in the military and public sector. I don't know who found who, but I am grateful that God used art to heal my wounded soul and to serve as a platform to share the transformative power of art with others. After graduating from seminary in preparing to go into ministry, I experienced a traumatic soul wounding that sent my voice into exile. It was only thru art that I was able to heal, restore and reclaim my voice. The freedom and lack of control that mixed media provided was just the balm that was needed to express the full emotion of my trauma and release the past so that my soul could reign. It is my purpose and passion to help others in their journey of emotional, spiritual and cultural healing thru the transformative power of art. I create art, art courses, experiences and excursions to facilitate healing. My art style reflects my personal quest to connect with my ancestors and ancient artisans, in what I call "Tribal Marks Art" Every piece of art I create, I sign with my heart's prayer, "May Your Soul Reign."
Your Instructor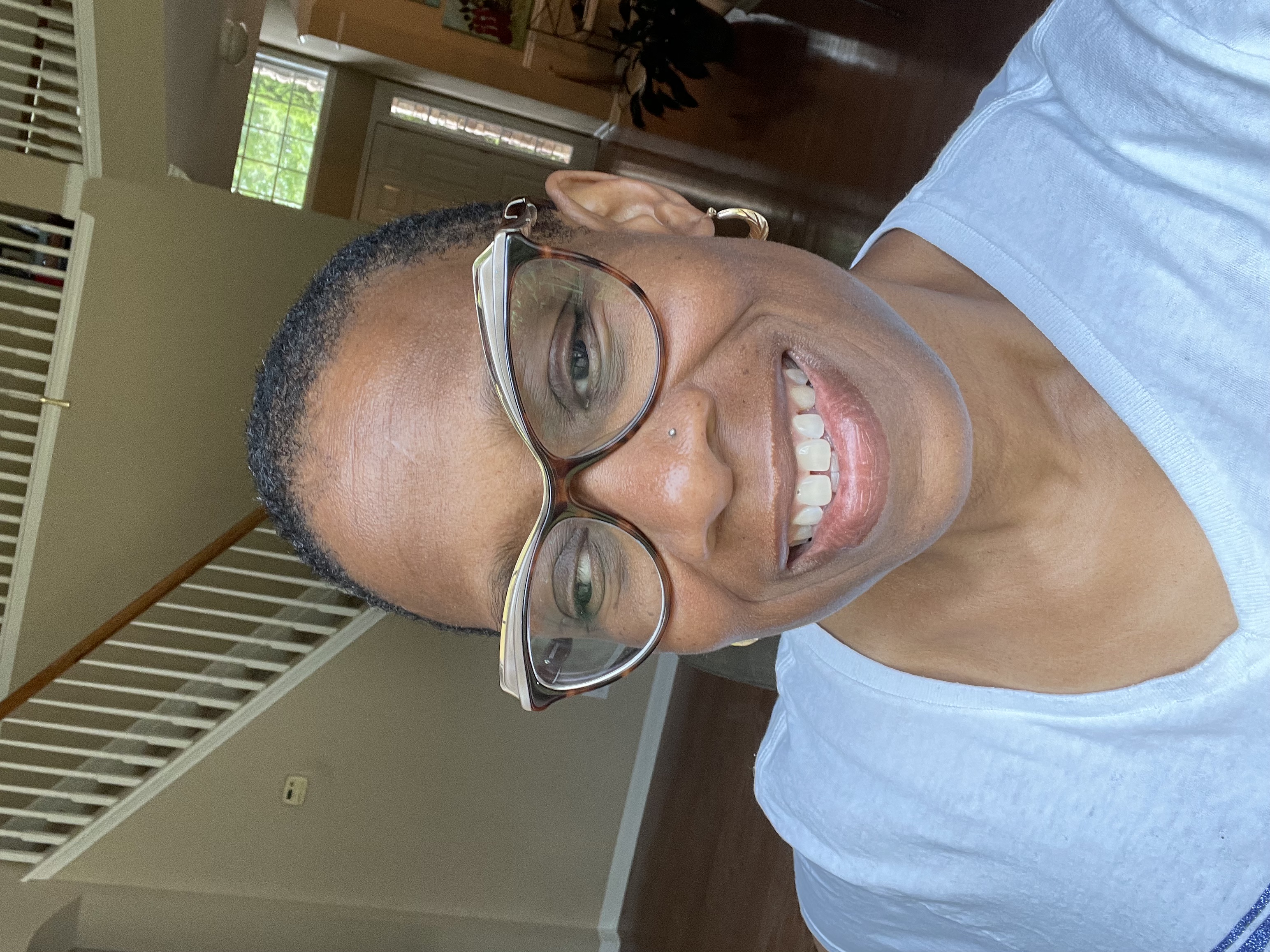 Tiare Smith is a self-taught mixed media artist and instructor.
Born with art in her heart she lost her way from her art for 18 years. It came back to her life in a burst of emotion and anxiety. By practicing techniques of love, positive self talk, and action which have helped her to overcome other areas of struggle, she now enjoys her art in a free and inspiring way.
She inspires creatives to embrace their inner artist while also nurturing their hearts and memories.
She has not only been featured on HGTV but has had numerous works published in a variety of crafting magazines and blogs.
She aims to help women embrace the artist within through lessons infused with love, happiness, confidence and creativity, empowering them to experience and express their art more freely.
Course Curriculum
Week 1: Making Your Art Journal with Kiala Givehand
Available in days
days after you enroll
Week 2: My BADASS Enchantress with Tiare Smith
Available in days
days after you enroll
Frequently Asked Questions
When does the course start and finish?
The course starts February 1, 2021 and is hosted through May 31, 2021). You get to go at your own pace, it is a completely self-paced online course - you decide when you start and when you finish.
How long do I have access to the course?
How does lifetime access sound? After enrolling, you have unlimited access to this course for as long as you like - across any and all devices you own.
What if I am unhappy with the course?
We do not issue refunds for this course because once you pay for the class, you have instant access to the available content. We ask that you read all the details on this page and purchase mindfully.