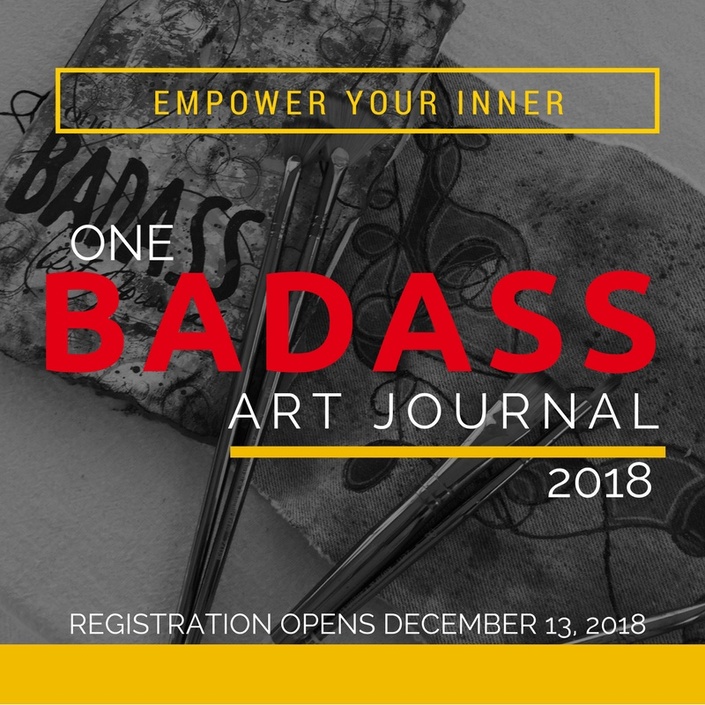 One BADASS Art Journal 2018
Empower your inner BADASS!
One BADASS Art Journal is back for 2018!
15 BADASS Instructors. 18 BADASS Mixed Media Lessons. One BADASS Art Journal.
REGISTRATION IS OPEN!
WANT MORE? BUNDLE AND SAVE! CHECK OUT OUR:

BADASS BUNDLE 1: Includes One BADASS Art Journal 2018, Gratitude Junk Journal 2017, Splatter, Splotch and Splash III and All About that Face.
BADASS BUNDLE 2: Includes One BADASS Art Journal 2018, Gratitude Junk Journal 2017, and Splatter, Splotch and Splash III
Create BADASS Art. Play with BADASS art journaling and mixed media techniques. Learn from BADASS instructors! Empower your inner BADASS!
One BADASS Art Journal is back for 2018 and is designed to empower you to create, to learn, to feel confident and provide you with the tools, techniques and encouragement needed to feel BADASS every day that you make art!
The theme for 2018 is: Empower YOUR inner BADASS. You know, that BADASS who exists within, who yearns to play, to create, to be free. That BADASS who will throw the paint, try the technique, be free in her art, who will play, who will enjoy her art, who will try! That BADASS who will NOT allow fear to stop her, who gets up 9 times after being knocked down 8. Let us inspire, encourage and EMPOWER YOUR inner BADASS through BADASS Mixed Media Art Lessons.
I'm excited to introduce this AMAZING, DIVERSE group of BADASS instructors who will inspire you to EMPOWER YOUR inner BADASS!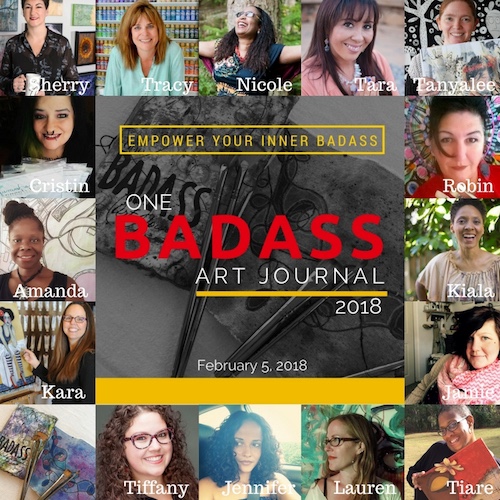 In this workshop you'll:
• get 19 badass art journal lessons (18 art journal lessons plus 1 bookmaking lesson)
• learn BADASS mixed media techniques
• be infused with confidence, creativity and EMPOWERMENT
• learn great tips and tricks you can use again and again
• play with a variety of tools, adding to your skills
• experience beautiful color combinations and blending techniques
• make BADASS, mixed media, art journal pages
Here's what you can expect:
• Step-by-Step Mixed Media Tutorials
• Video Tutorials
• Downloadable PDFs
• Wonderful for beginners or anyone who wants to embrace their inner BADASS.
Goody bag for all registrants with additional tutorials, discounts, printables and giveaways. BONUS
5 FB Live Sessions (BONUS)

You'll leave this workshop:
• fueled with confidence in your skills.
• with a creative arsenal at your disposal
• with a collection of badass art journal pages
• with one badass art journal
• feeling EMPOWERED to create.
• feeling mighty BADASS
• SPECIAL BONUS: sign up now and you'll receive…
1 BADASS handmade art journal lesson….an AMAZING book to hold all your BADASS art!
BONUS 5 FB Live creative sessions
BONUS Goody bag with additional gifts and surprises…tutorials, downloads, discounts etc.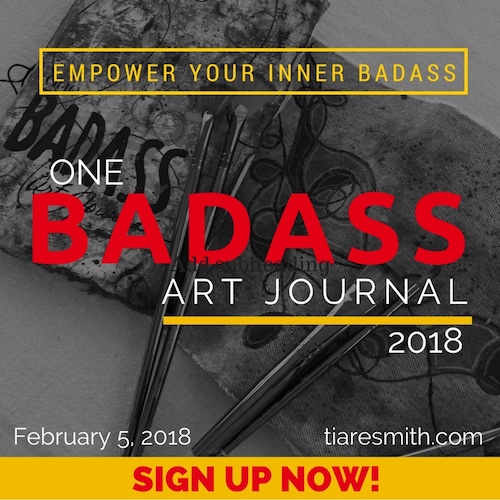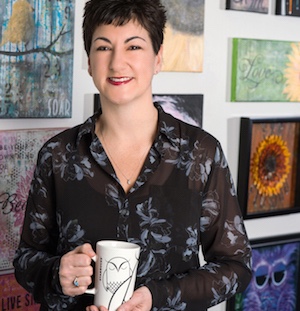 Sherry Canino
is a mixed media artist from Upstate NY, who has a flair for color. Her style is light and whimsical but with depth and meaning behind it. She loves to inspire others with her art. She has worked doing art therapy at Ophelia's Place and has been published in Syracuse Women's Magazine. She is currently a member of the following creative teams: Tiare Smith Designs, StencilGirl Products, and Roben-Marie Smith and a former member of the Jessica Sporn Designs Creative Team. You can find her most evenings finding some quiet time in her home studio art journaling with her 3 beloved pugs at her feet.
Connect with Sherry via her web site here.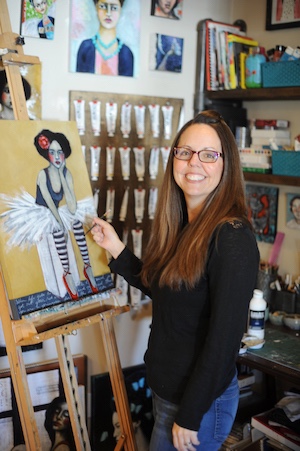 Kara Bullock
My name is Kara Bullock and I am an artist! I reside in Southern California with my supportive husband, Jeff, and our three daredevil children, Charlotte, Claire, and Brady. We also have two crazy Boston Terriers, Buster and Oscar. I am living the dream of working as an artist, art instructor, and creative mentor! I recently opened an art studio in Tustin, California where I offer art classes and workshops to help others find their own creative bliss. I truly feel that I have finally found my place in this world!
My art journey began as a child. My happiest memories are of times when I was given the opportunity to be creative, whether it was a drawing contest for school, or designing the architectural layout for the renovation of our home. However, I didn't fully immerse myself into a creative life until 2013 when my sister introduced me to some online courses. My drive for art was immediately reignited and I have been going full speed since! As an adult, I was diagnosed with anxiety disorder, and have found art to be the greatest therapy! I now offer online courses, live workshops, and mentoring services to those that are also seeking a creative life! I feel very lucky to get to encourage and support others on their artistic journey!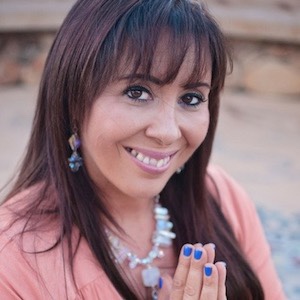 Tara Marie Jack
Tara Marie Jack is a renowned Jewelry Designer and Intuitive Artist. Her designs include the highly popular Archangel Line for Internationally Acclaimed Author, Speaker, Sunny Dawn Johnston which recently reached Best-Seller on Daily Om. Her designs hit National Television on Life Time Movie Network's, Seance with Sunny Dawn Johnston. Her designs were a proud sponsor of the LaFemme Film Festival in Beverly Hills honoring women of film. Tara is a featured artist the International Women's Summit and Celebrate Your Life Events held by Mishka Productions. Most recently, she is a showcased artist at the Raw International Art Organization.
Tara Marie Jack is dedicated to creating uniquely high vibrational jewelry for women to embrace their inner goddess & awaken their awareness to the feeling of their inner glamorous truth . She is also dedicated to creating designs for women to energize their inner spirit. Tara creates each design with intention from the inner messages she receives that support purpose in a woman's life. All the while, her designs are truly a make a statement pieces with her love for high quality unique gemstones combined with the brilliance of Swarovski Crystals in every piece.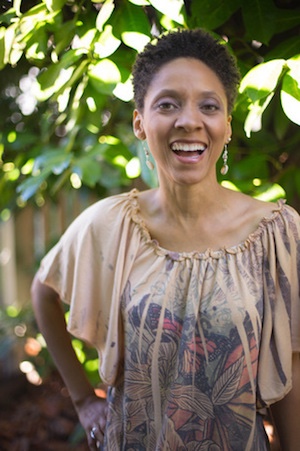 Kiala Givehand
Kiala Givehand is a badass book maker, art journaler, and word gatherer. She collects things -- fountain pens, Midori-style notebooks, art supplies, paper, and frequent flyer miles. Kiala's going to share a lesson on using photos & stories as a way to travel, journey, and create your own badass art journaling adventure. She believes in miracles, magic, and her husband Damon. In her left-brain life, Kiala helps highly-motivated women transform the world using their gifts, talents, and passions to start and build businesses they love. Follow her online shenanigans at http://kialagivehand.com and see the world through her eyes on Instagram (@kialagives).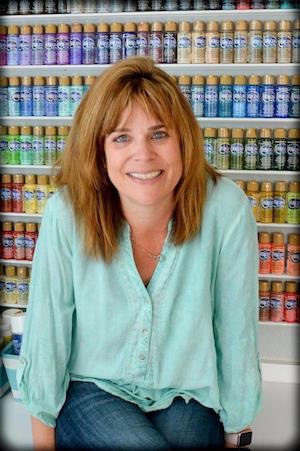 Tracy Weinzapfel
Hi I am Tracy Weinzapfel! I own and operate my own Art Studio, Tracy Weinzapfel Studios. I work as a full-time licensed Mixed Media Artist who hosts a show on the internet called Mixed Media Monday. I also have the pleasure of teaching art workshops across the USA and internationally!
I am happiest in my Art Studio and living life with a creative edge. My great joy is sharing and teaching my passion for art and everything colorful.
For more information, visit my website at www.tracyweinzapfelstudios.com or email me at [email protected].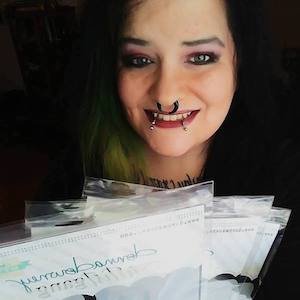 Cristin Stevenson
Cristin Stevenson is a mixed media artist and teacher from Saint Joseph, Missouri. As well as creating traditional artwork, she also works for a few creative and design teams including Artistcellar, Donna Downey's Artist Gang and Curator for Donna Downey Studios.. Her artwork has been featured in UK based "Mixed Up Magazine" and the French magazine "Scrap Magazine." Her work has been featured in museums and art galleries and has travelled internationally.
As well as teaching online through collaborative courses, she also teaches monthly via Patreon. (www.patreon.com/panart).
You can also find her work on her blog (pan-the-artist.blogspot.com)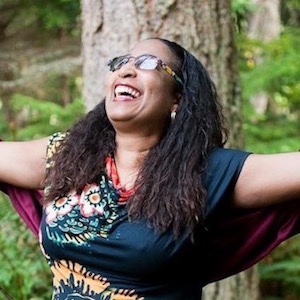 Nicole Edgemont
is an intuitive artist from the Caribbean island of St. Lucia where she wears many hats as a mum, wife and Clinical Psychologist. As someone who has lived with chronic physical conditions for the past 4 years she views her art practice as a vehicle for healing.
Through her art she transmutes fear into hope, pain into joy and despair into optimism. As a self-taught artist she revels in what she does not know, enjoying the freedom of discovery and the mystery in mistakes and she shares all that she is learning with students in small group workshops. In those moments where she is not actively engaged in her many roles she can be found singing raucously at the top of her voice or basking in the sun and sea of her beautiful island home.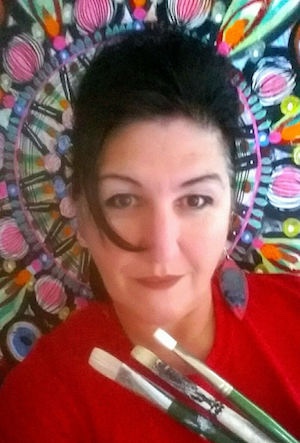 Robin Mead
I'm a Mixed Media, Water-coloring, Acrylic using Artist and Art Journaler. I Love color and use vibrant and bold colors to capture the joy in life. My favorite subjects are depictions of nature, preferably the ocean, landscapes, flowers and birds. I believe that we all have a colorful source of imagination and joy…and this is what I try to capture and inspire within my creations…Beauty, Joy and a Zest for Life…!
I also love to share what I learn and to encourage others to use their own ideas, imaginations and skills to design their own creative life. There are so many ways to fulfill a dream of becoming a full time artist, and part of my online presence is to connect with others, inspire ideas and show how I live creatively.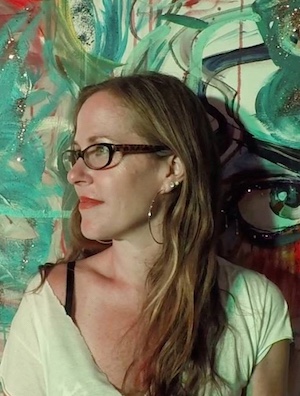 Lauren Rudolph
Creativity has been the purest connection to my inner and outer world for as long as I can remember. As a child I sat and drew constantly my favorite subject of choice, faces. There is something about a portrait that pulls me in. I am fascinated by emotions and the human experience. My desire is to feel a complete engagement with my subject and tell their story.
Being an art teacher combines both of my loves, creativity and connection. I have taught in both public and private schools and helped found two creative studios. Once was a home based studio for children called the Little Light Art Studio and the second studio is Circle on the Farm. I love to teach private lessons, courses online and in person. I am also so grateful to teach classes at ARC of Rockland that is an agency who's mission is to support and provide many services to people with intellectual and other developmental disabilities.
Art is my true life force expression. When I am in the zone and my energy is flowing, magical things happen. I feel at peace, open and whole.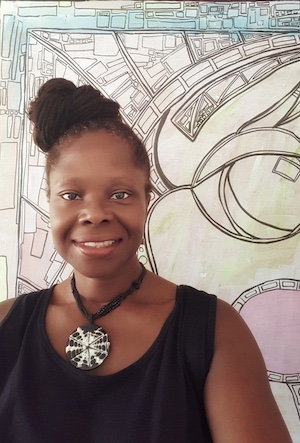 Amanda Trought
Amanda has been a painting for over 20 years, collaborating with a variety of artists and a number of projects around the world in group as well as solo exhibitions. She received a Silver and two Bronze awards for her sculptures in the National Independence Festival of Creative Arts (NIFCA), Visual Arts Professional category 2016. She has also had her work published in 3 books - Zen Doodles – Tons of Tangles, Zen Doodles – Oodles of Doodles and 1000 Dog Portraits.
She is also keen to explore how art and creativity can impact on health and well-being and how we use creative expression as a means of communication. She curates an Arts in Health Network alongside writing for her website and blogs. She has been called upon to speaks at a variety of conferences and seminars and small workshops on the impact of dementia on a carer, the use of art and creativity resources in a care setting and creative dementia strategies for those working in healthcare and wider. And recently spoke at the Alliouagana Festival of the Word 2016 in Montserrat about the use of social media and ways in which stories can be told.
She offers workshops and one to ones sessions giving talks on the value of sharing your story using creativity and social media. She also runs workshops on the benefits of taking part in a creative activity on your health and well-being.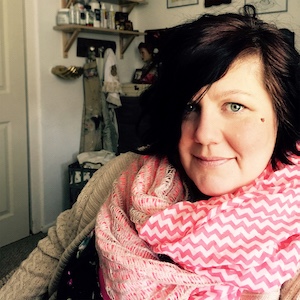 JamieLynn Dougherty
Jamie is a small town girl from Southern California. Always wanting to be an artist and without the means to go to college, she taught herself everything from fine arts to sculpting, from graphic design and writing...Jamie will try anything and everything. She has been published in numerous magazines and publications and has even designed two successful product lines with Prima Marketing. She loves sharing her love for art with others. You can find her teaching online classes or in person at stores around the globe. Jamie is always sharing the techniques she's learned and or created with others so that more people can find their own voice through creativity.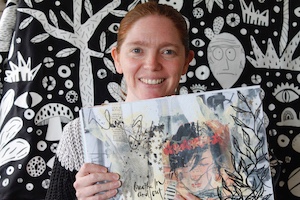 Tanyalee Kahler
Tanyalee Kahler is primarily a mixed media art journaler who is beginning to dabble in works on canvas. She has always been a creative type, starting with sketching cartoon characters as a young girl, right through to now where she works as Graphic Designer and Social Media Consultant. She strongly believes that everyone can make art and be creative, you just need to believe in yourself and follow your instincts. She believes getting messy with paint (and she means messy – she LOVES to use her hands rather than brushes) is like therapy, when times are tough. I can't wait to teach you some of my techniques in this wonderful class call Badass Art Journal.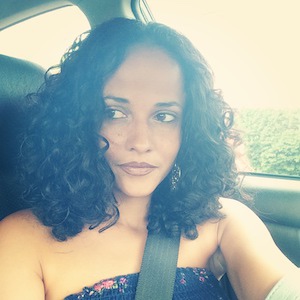 Jennifer Albin
I am a mystic, compulsive coffee drinker, mother to three amazing boys, and wife to one of the most beautiful souls to walk this Earth. I am also the artist/owner behind Soul Whisper Arts.
I have a love for the messy, the glittery and the heart-felt...and mixed media combines all of that for me! Although, I have gotten my hands messy with art since childhood, I fell in love with mixed-media art in 2011 and I haven't looked back!
In addition to creating art, I strive to foster community and teach women about the wisdom and beauty waiting to be witnessed within. Through art classes and workshops, with our paint brushes in hand, I believe we can discover some of the bravest parts of ourselves.
I so look forward to joining you on this journey!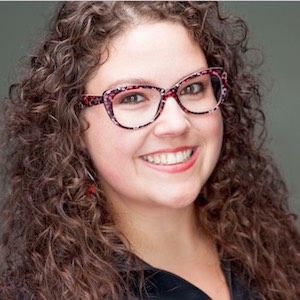 Tiffany Goff Smith
Tiffany Goff Smith is a lover of all things colorful and textured. She lives on the Gulf Coast of Alabama and found her love of arts and crafts from her mother. As a child she remembers watching her mom tat, knit, make porcelain dolls and anything else you can imagine. It wasn't until 2013-2014 she found art journaling it just clicked the ability to "art" journal my thoughts and feelings felt more natural than writing them. The rest is history she tries to carve out a minimum of 15 mins a day for journaling.
You can connect with Tiffany via her web site here.
Your Instructor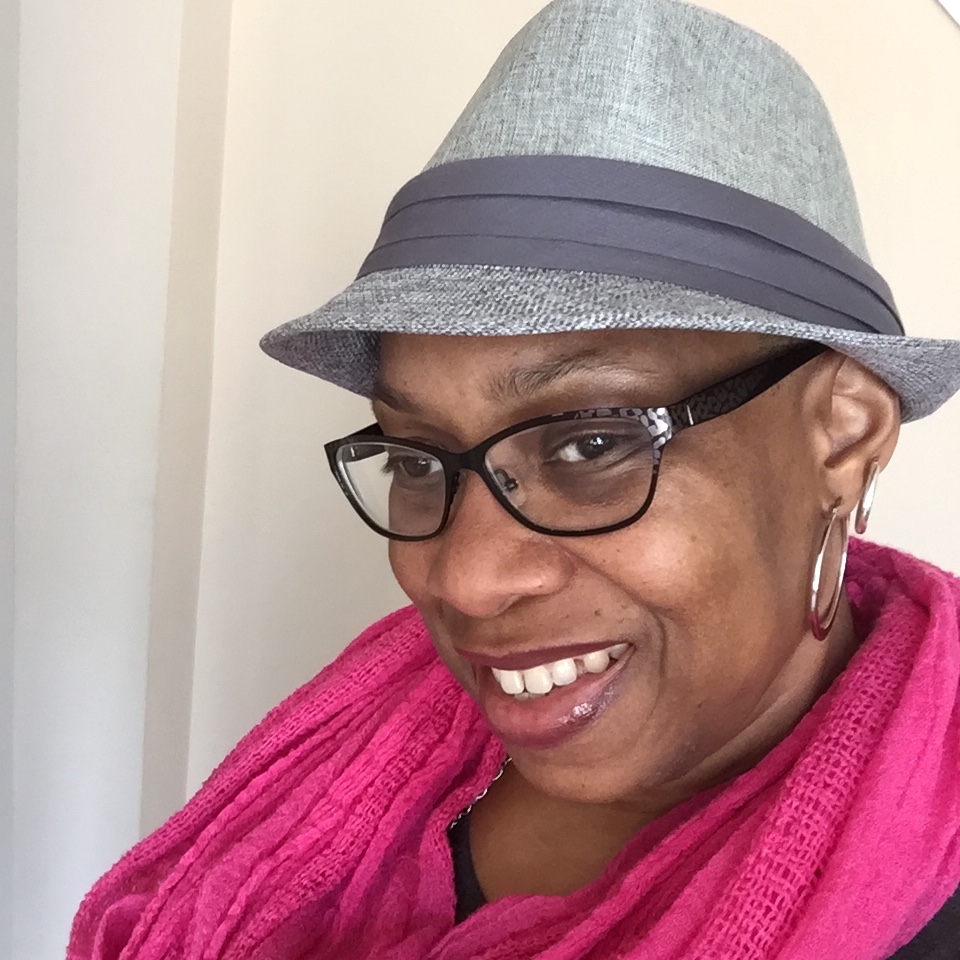 Tiare Smith is a self-taught mixed media artist and instructor.
Born with art in her heart she lost her way from her art for 18 years. It came back to her life in a burst of emotion and anxiety. By practicing techniques of love, positive self talk, and action which have helped her to overcome other areas of struggle, she now enjoys her art in a free and inspiring way.
She inspires creatives to embrace their inner artist while also nurturing their hearts and memories.
She has not only been featured on HGTV but has had numerous works published in a variety of crafting magazines and blogs.
She aims to help women embrace the artist within through lessons infused with love, happiness, confidence and creativity, empowering them to experience and express their art more freely.
Course Curriculum
Getting Started
Available in days
days after you enroll
Welcome to One BADASS Art Journal
Available in days
days after you enroll
Frequently Asked Questions
When does the course start and finish?
The course starts February 5, 2018 and will be facilitated. However, it is a completely self-paced online course - you decide when you start and when you finish.
How long do I have access to the course?
How does lifetime access sound? After enrolling, you have unlimited access to this course for as long as you like - across any and all devices you own. Students will have "lifetime" access to the replays and preloaded content. Lifetime means the lifetime of the class. However, some courses may be retired after 24 plus months
What if I am unhappy with the course?
We do not issue refunds for this course once it begins on November 1, 2017. Once it begins you have instant access to the available content. We ask that you read all the details on this page and purchase mindfully.