Hosted by Tiare Smith, One BADASS Art Journal is back for 2022
15 BADASS Instructors. 17 BADASS Mixed Media Lessons. One BADASS Art Journal.
Jump into mixed media techniques and BADASS art journaling. Learn from BADASS instructors! Make BADASS Art. Release your inner BADASS!

One BADASS Art Journal is back for 2022! One BADASS Art Journal is designed to inspire you to create, to learn, to feel confident and provide you with the tools, techniques and inspiration needed to feel BADASS every day that you make art!
The theme for 2022 is: RELEASE YOUR inner BADASS. You know, that BADASS who is within, who yearns to play, to create, to be free. That BADASS who wants to learn, try the technique, to play and experiment with art, who wants to enjoy art and be free! That BADASS who will throw the paint and NOT allow fear to stop her/him! Let us empower, inspire and encourage you to RELEASEYOUR inner BADASS through BADASS Mixed Media Art techniques and lessons.
And let's not forget about the amazing community this class creates each year! Together creating, enJOYing, growing, sharing, connecting with each other and with our inner BADASS!
Ohhhhh! So exciting.

Ahhhh and here is a peek at our BADASS Artist Instructors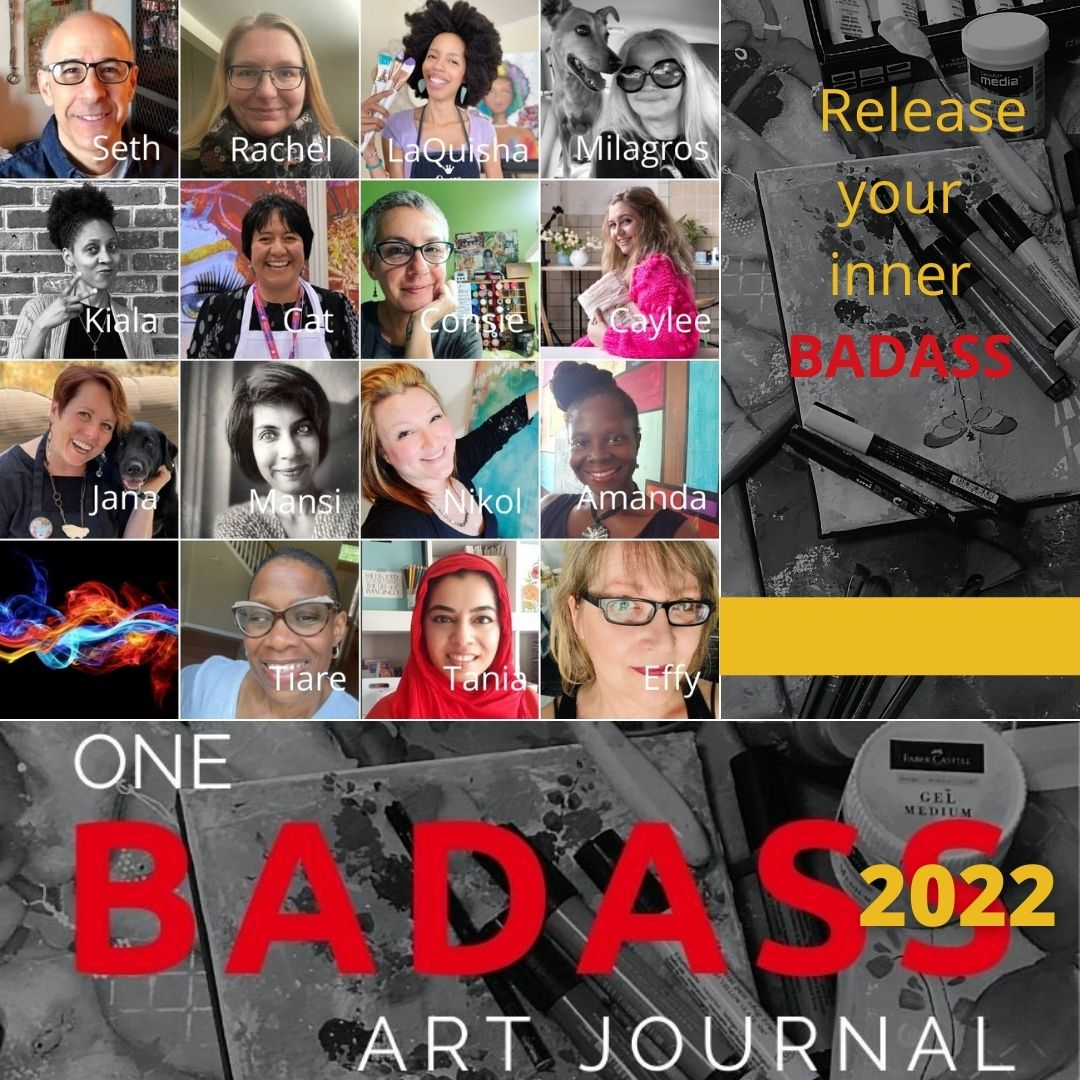 In this workshop you'll:
• get 17 badass art journal lessons (includes a book making lesson)
• learn BADASS mixed media techniques
• be infused with confidence, creativity and inspiration
• learn great tips and tricks you can use again and again
• play with a variety of tools, adding to your skills
• experience beautiful color combinations and blending techniques
• make BADASS, mixed media, art journal pages
Here's what you can expect:
• Step-by-Step Mixed Media Tutorials
• Video Tutorials
• Downloadable PDFs
• Wonderful for beginners or anyone who wants to RELEASE their inner BADASS.
You'll leave this workshop:
• fueled with confidence in your skills.
• with a creative arsenal at your disposal
• with a collection of badass art journal pages
• with one badass art journal
• feeling inspired to create.
• feeling mighty BADASS and we hope FREE!
• SPECIAL BONUS:
1 BADASS handmade art journal lesson….an AMAZING book to hold all your BADASS art!
Sound good? Want in?
Check out our BADASS Artists Instructors below!

Your Instructor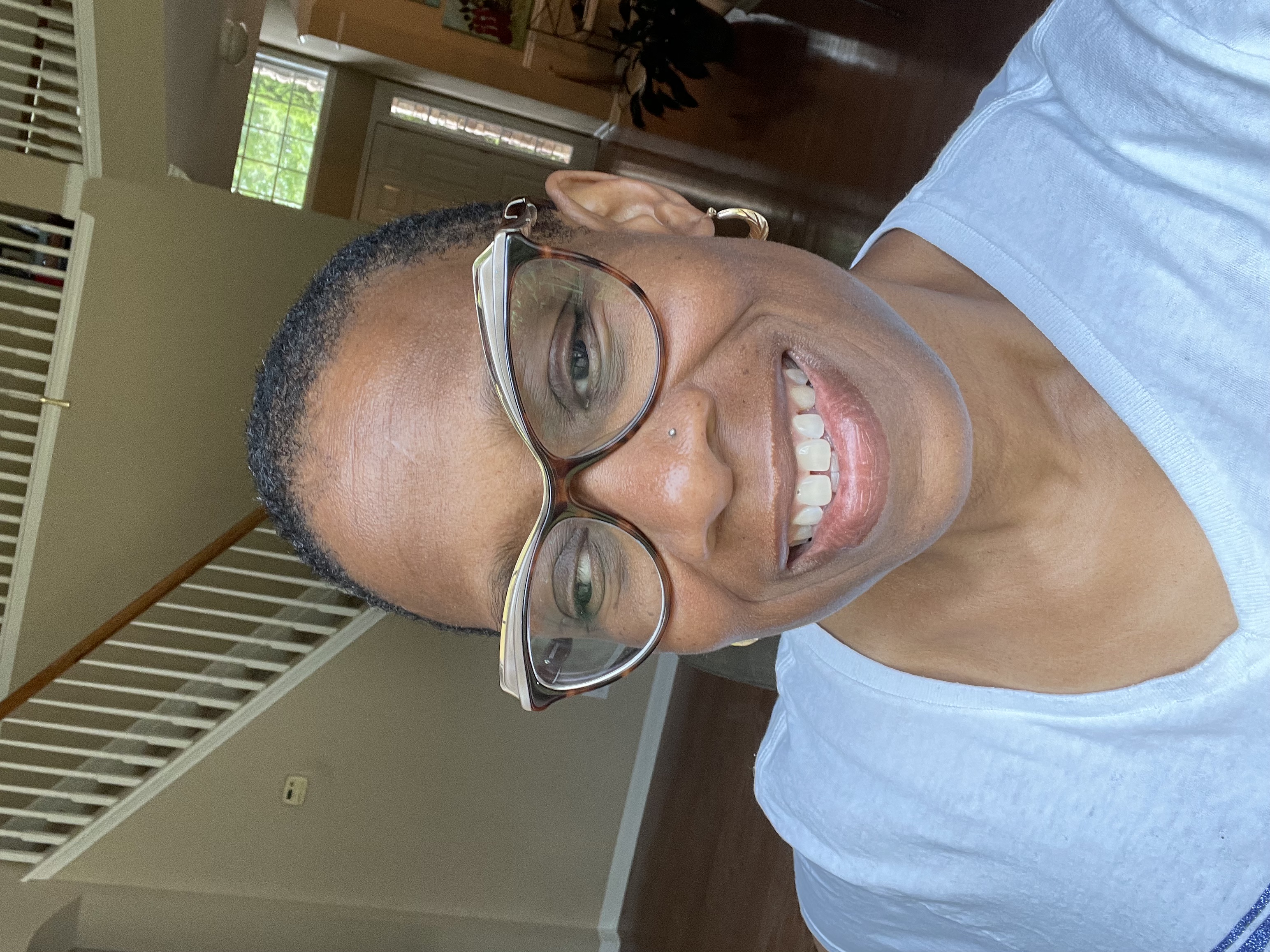 Tiare Smith is a self-taught mixed media artist and instructor.
Born with art in her heart she lost her way from her art for 18 years. It came back to her life in a burst of emotion and anxiety. By practicing techniques of love, positive self talk, and action which have helped her to overcome other areas of struggle, she now enjoys her art in a free and inspiring way.
She inspires creatives to embrace their inner artist while also nurturing their hearts and memories.
She has not only been featured on HGTV but has had numerous works published in a variety of crafting magazines and blogs.
She aims to help women embrace the artist within through lessons infused with love, happiness, confidence and creativity, empowering them to experience and express their art more freely.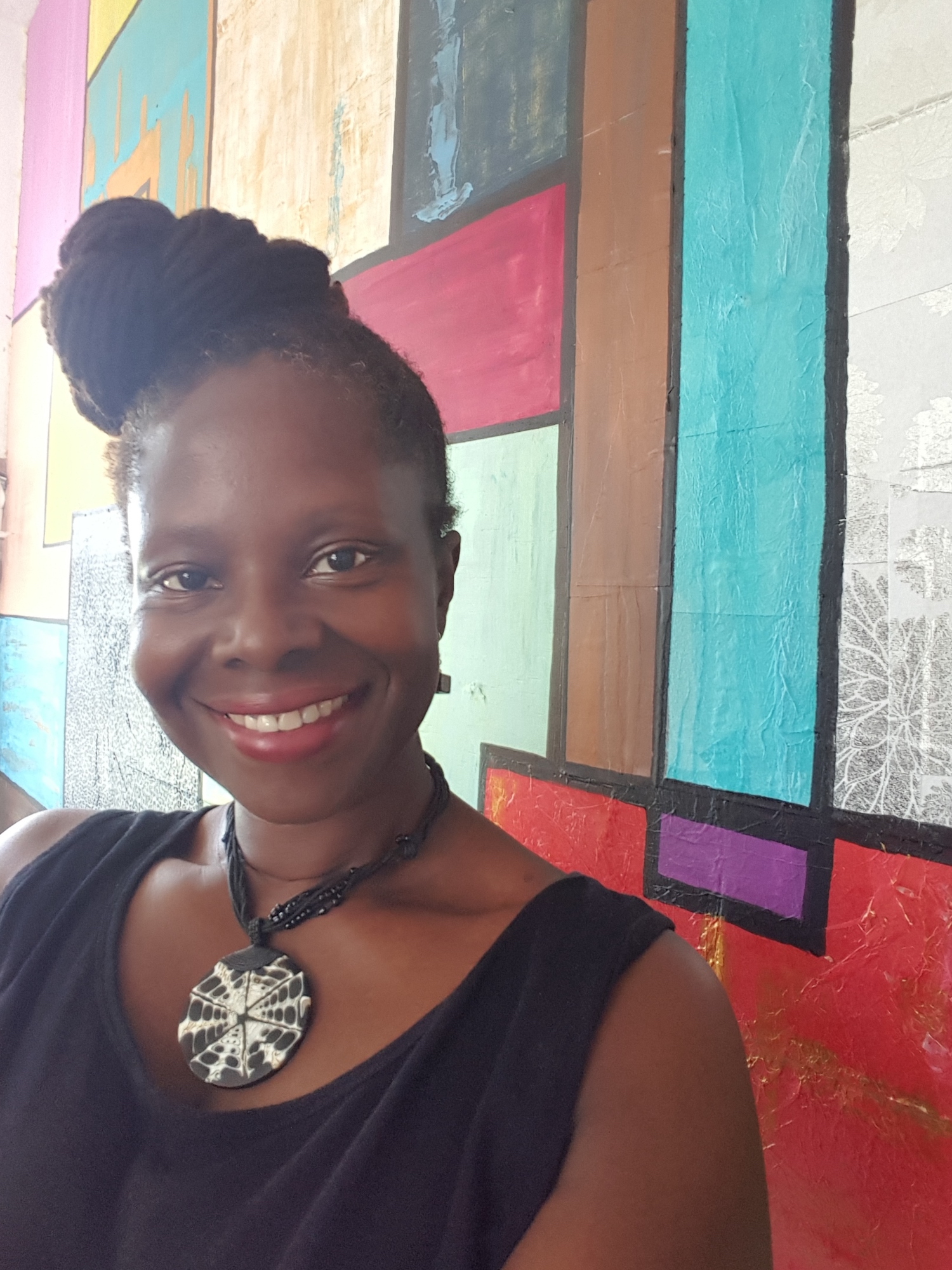 AMANDA TROUGHT
Amanda is a London Born Mixed Media Artist and has been creating and collaborating with a variety of artists around the world in group as well as solo exhibitions in London UK, Barbados, Montserrat, and US Virgin Islands.
She is a 6 times Award Winning Mixed Media Artist, winning the NIFCA Professional Artist Silver and Three Bronze Awards, Barbados, and Two Awards at the Central Bank Crop Over Visual Arts Exhibition in Barbados
She loves creating and uses a variety of materials such as clay, fabric, recycled materials, collage, natural fibres and dyes to create art, art journals and tells a story that impacts the viewer through the use of color and texture.
She believes in the positive impact that art and creativity can have on health and wellbeing, and she curates an Arts in Health Network alongside writing for her Blog – Realityarts-Inspiration.
She runs an Art YouTube Channel sharing her creative process through Art tutorials, Arts and Wellness, art journals and more. She also runs a Gardening Channel – looking at the creative, nutritional, and medicinal benefits of plants and growing a food forest.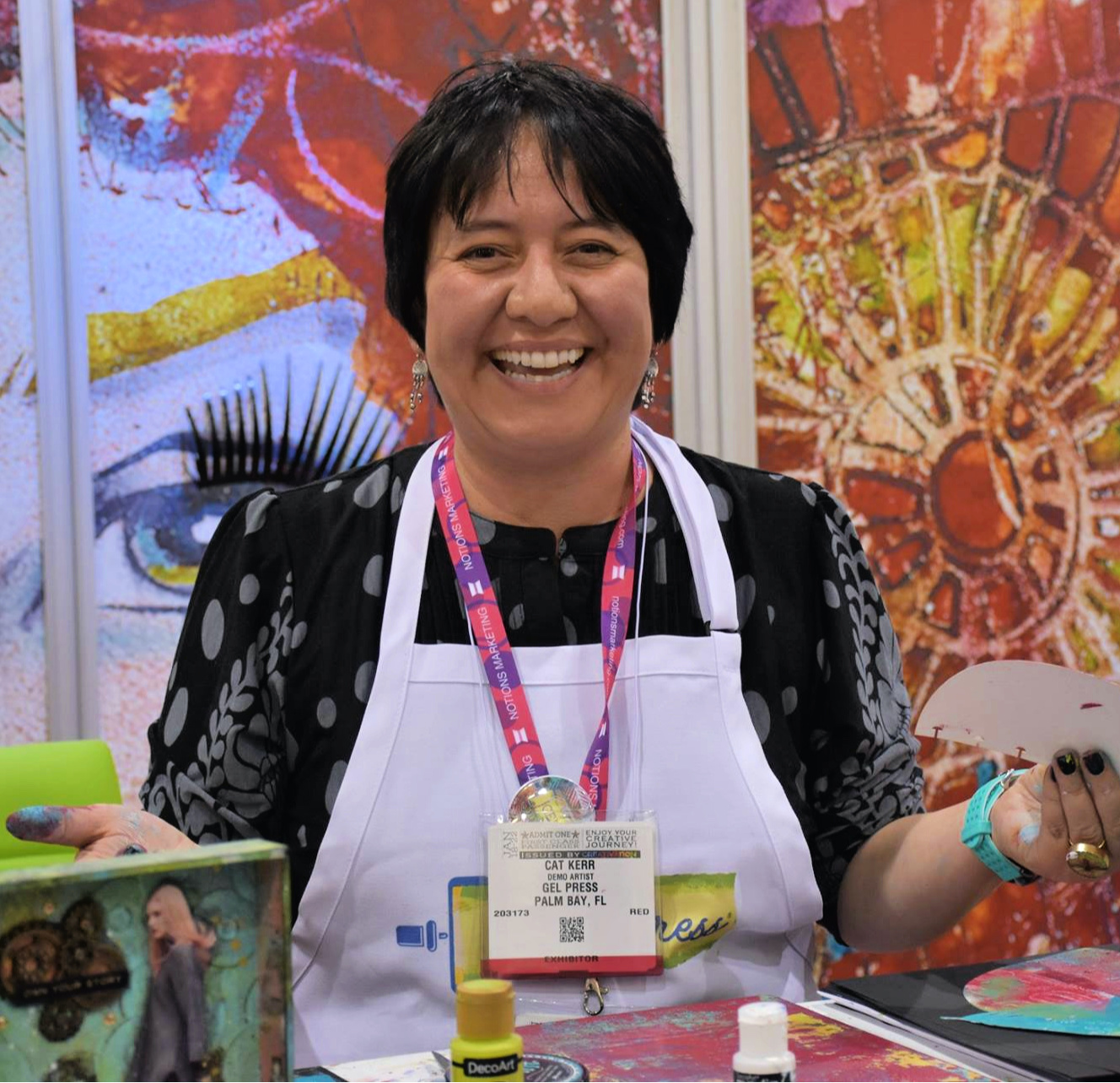 Cat Kerr is a Mixed Media Artist, Educator and Product Designer living in Central Florida. Her work has been featured heavily in numerous worldwide publications as well as appearing on the PBS show "Make it Artsy". She has collaborated with companies in the Arts and Crafts industry and created multiple product lines including foam stamps, stencils, and texture plates.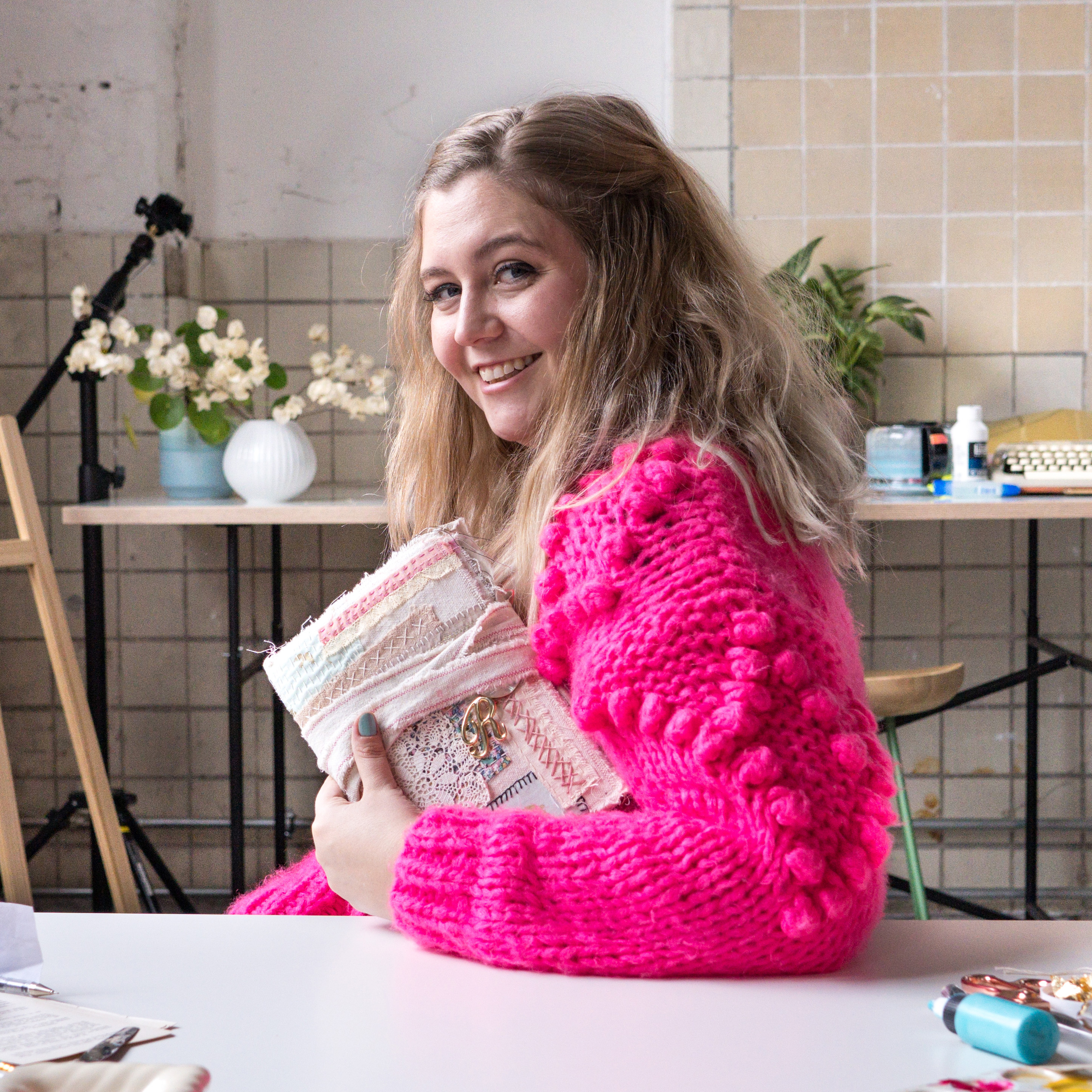 Caylee Grey is a perfectionist currently pursuing imperfection through art journaling.

More often than not, you'll find her nurturing creativity as the resident Fairy Artmother for her growing community of artists in Get Messy, swapping bad puns with her very patient husband, wrestling her son's snacks away from her tiny but determined dog, and emptying her thoughts onto the page.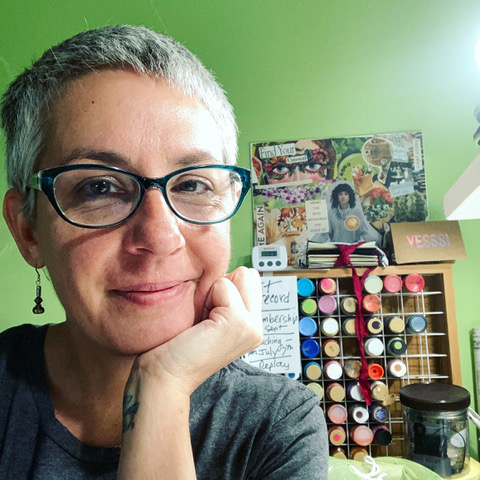 Consie Sindet is Creative Mentor and Teacher. She believes that we should always be learning, growing, trying, failing and embracing the process. She's been teaching creativity in many forms for 15+ years and before online classes were even a thing, she taught in-person art classes to hundreds of women. Consie finds that art journaling is the most freeing way to express herself. She wants us all to know that we can find freedom, playfulness, and joy by slapping down some paint, gluing magazine pages to a piece of paper, adding doodling & marks, finding a quote that screams...'THIS IS HOW I FEEL TODAY!"...and calling it good enough.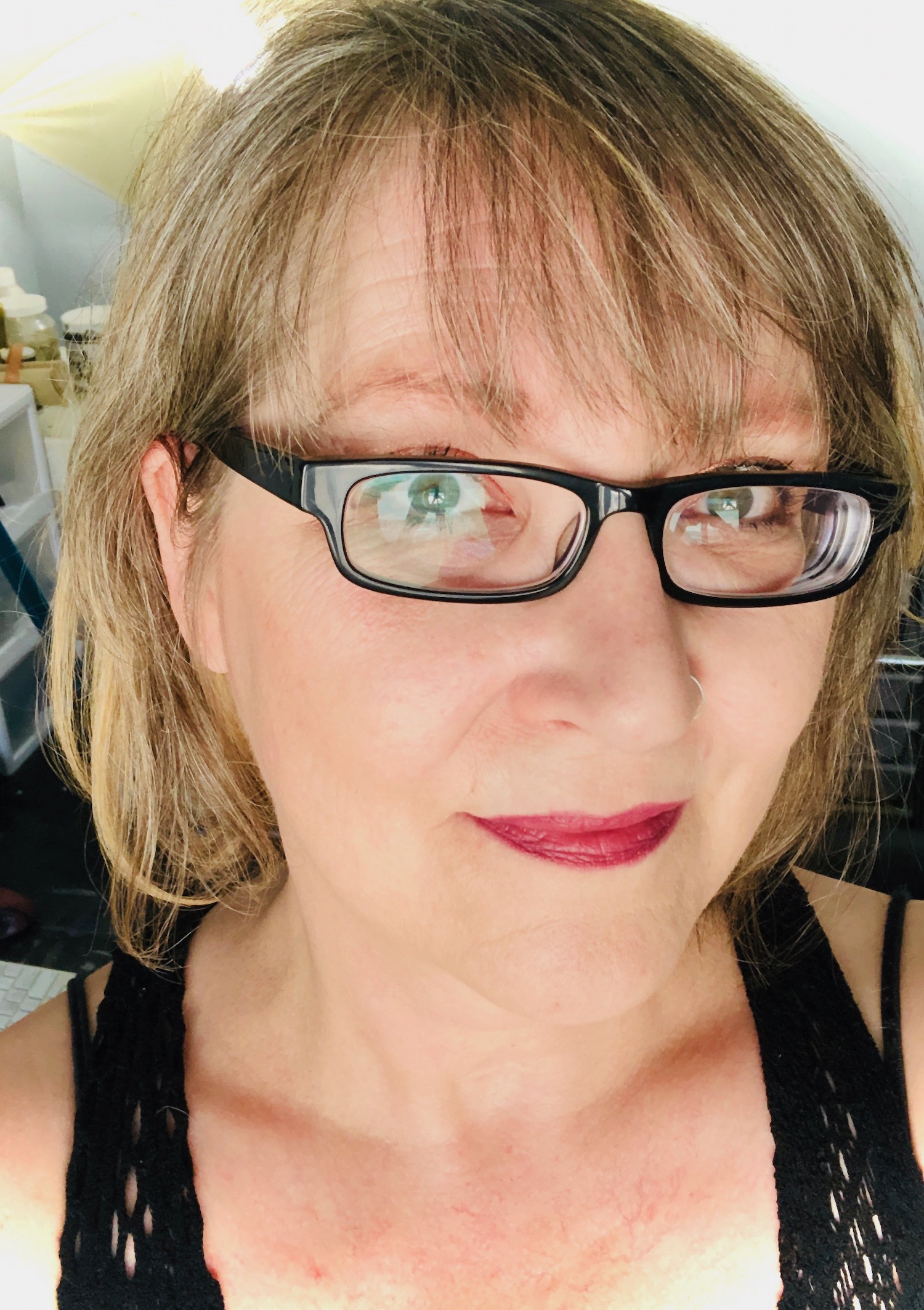 Hello, and welcome to my corner of this portal of light we call the Internet. My name is Effy 'Bird' Wild, (she/her, INFJ, Libra with Libra rising and a Cap moon, soul number 9, in case you were curious) and I am an artist, writer, and teacher. I believe I was put on this earth to hold space for the part of you that yearns to be creative, and through creativity, come into alignment with your best, most healed, most authentic self.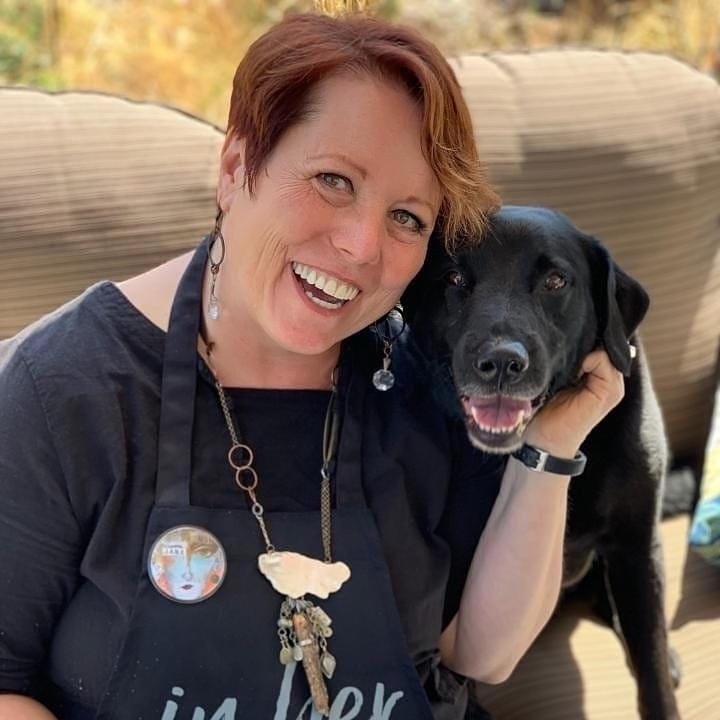 Jana spent a career working in various support roles to high profile architects and in managing their firms. Approximately ten+ years ago, Jana left her position in the workplace and pursued advanced studies in both wine and art. Her thirst for more art knowledge and technique, led her to open the successful venue, Way Art Yonder Studio, where she has hosted leading artists and talent in the mixed media and book arts world. She is a wife, a mother, a Nana, mixed-media artist, wanderluster, wine goddess extraordinaire, and the emotional support human to one devastatingly handsome Labrador Retriever, Marcel.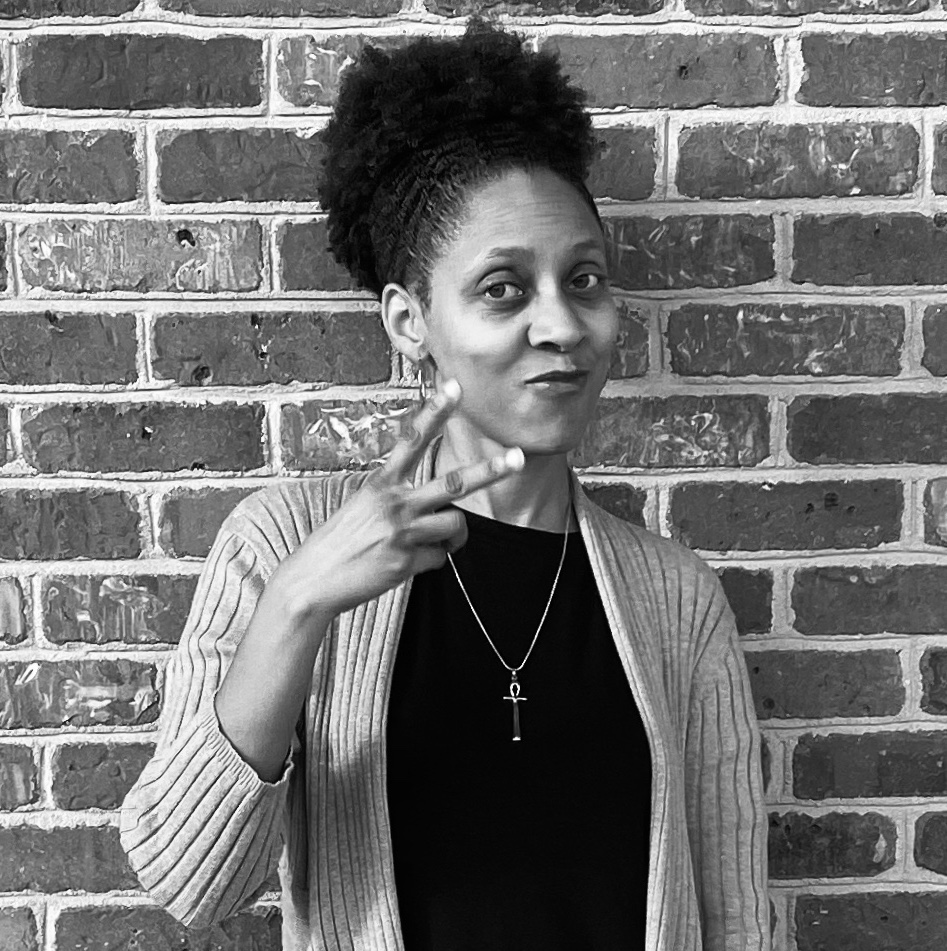 Kiala Givehand is a storyteller, bookbinder, and LifeAlchemist™ who guides women to and through creative & spiritual awakenings. She combines creativity with intuition, ancient guidance systems, and intentional self-study as a way to radically cultivate happiness. Her deepest desire is to help women step into their greatness by helping them uncover (and write) their unique story. Through her online programs, workshops, and masterclasses, Kiala provides a safe space for women to explore and discover their dreams. She is a Dreamweaver, a fountain pen collector, a SoulCollage® Facilitator, an Intuitive Guide, and the creator of inspirational decks, books, and retreats. You can connect more fully with Kiala on Instagram (@kialagives) or by taking one of her online classes.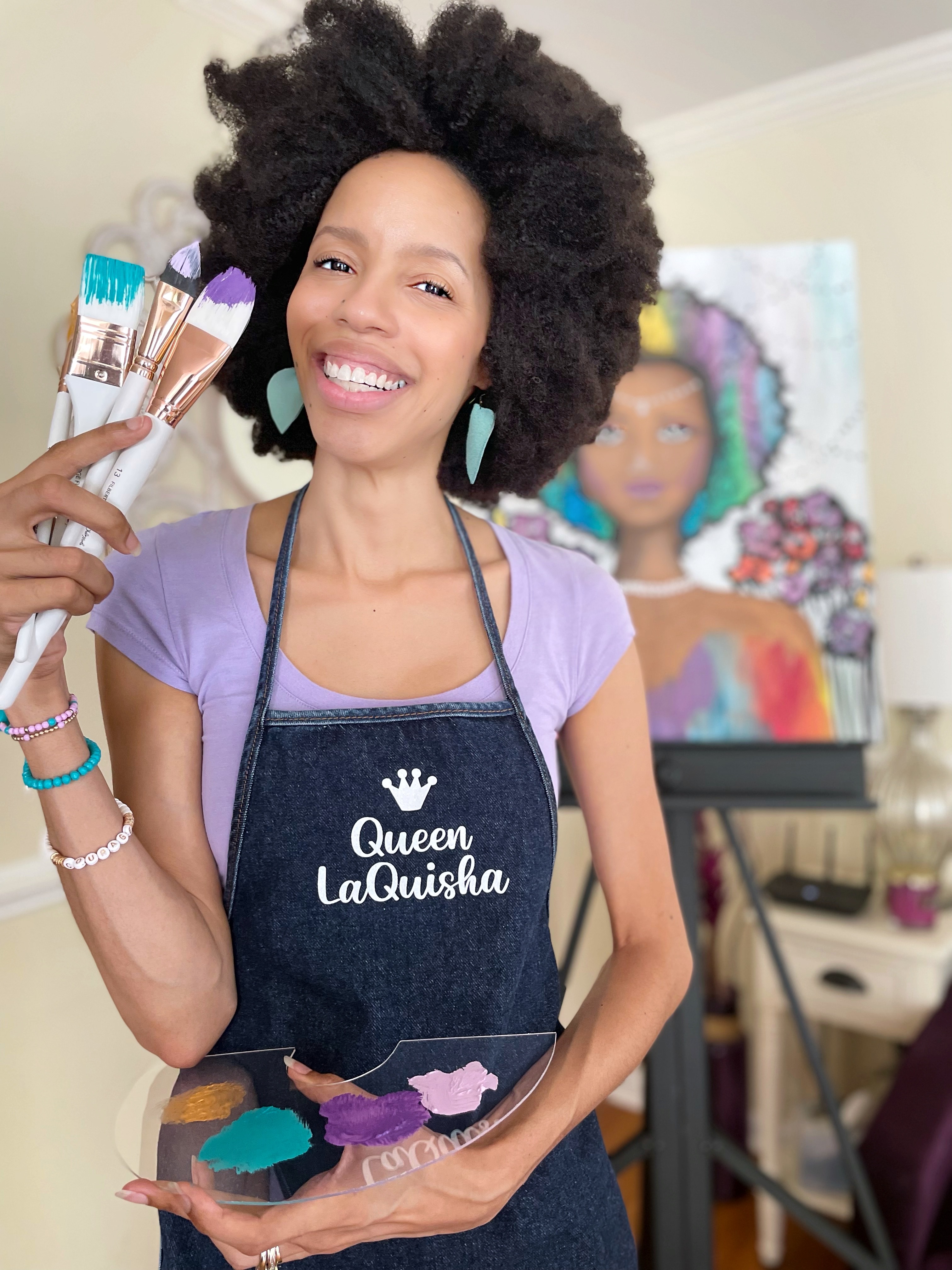 LaQuisha Hall began her creative journey in her early teen years. She engaged in a lot of journaling and drawing because she had no outlet or safe place to reveal that she was sexually abused. Being creative was an escape for LaQuisha--an opportunity to see herself in a better place. She found that this was a therapeutic way for her to release stress and give a visual voice to her darkest secret. She is now the Confident Canvas God called me to be--a masterpiece!

Since starting her brand, Confident Canvas, LaQuisha has created, taught classes and co-authored a book to support others in finding their own creative voice. She is skilled at bible journaling, mixed media, hand lettering, journaling, drawing, painting and more. LaQuisha has worked with many creative brands, including Illustrated Faith and Erin Condren.
Hi everyone, I'm Mansi (phonetic spelling: Maan-see) and I love experimenting with various media. Ever since I can remember, I have loved to paint. When I applied for art school, I was told by the interview committee that my poetry and essays were more powerful than my illustrations and paintings...they advised me to pursue a career in writing and I took it to heart. Fast forward five years and I had become a column journalist for a leading national daily in India, got a master's degree in journalism from the University of Iowa and moved to California to become a full-time communications professional with a desk job and a six-figure salary.
For almost 15 years, I was a writer, until I decided to give myself a second chance at art. After a series of creative explorations in alcohol inks, fluid acrylic pouring, gel plate printing, resin, I found myself right where I first began: holding a paintbrush. But this time around, it was to express myself freely in my art journal.
I believe that one doesn't have to have any professional training to experiment with techniques, explore new media, or just write down one's innermost thoughts and paint over them. When I journal, there is usually no plan, no choice of colors and no agenda. I use a "grab-what's-within-reach-and-see-what-happens" method and love being able to paint like this for myself...there's no motive and no end goal; just the joy of painting for the sake of the process.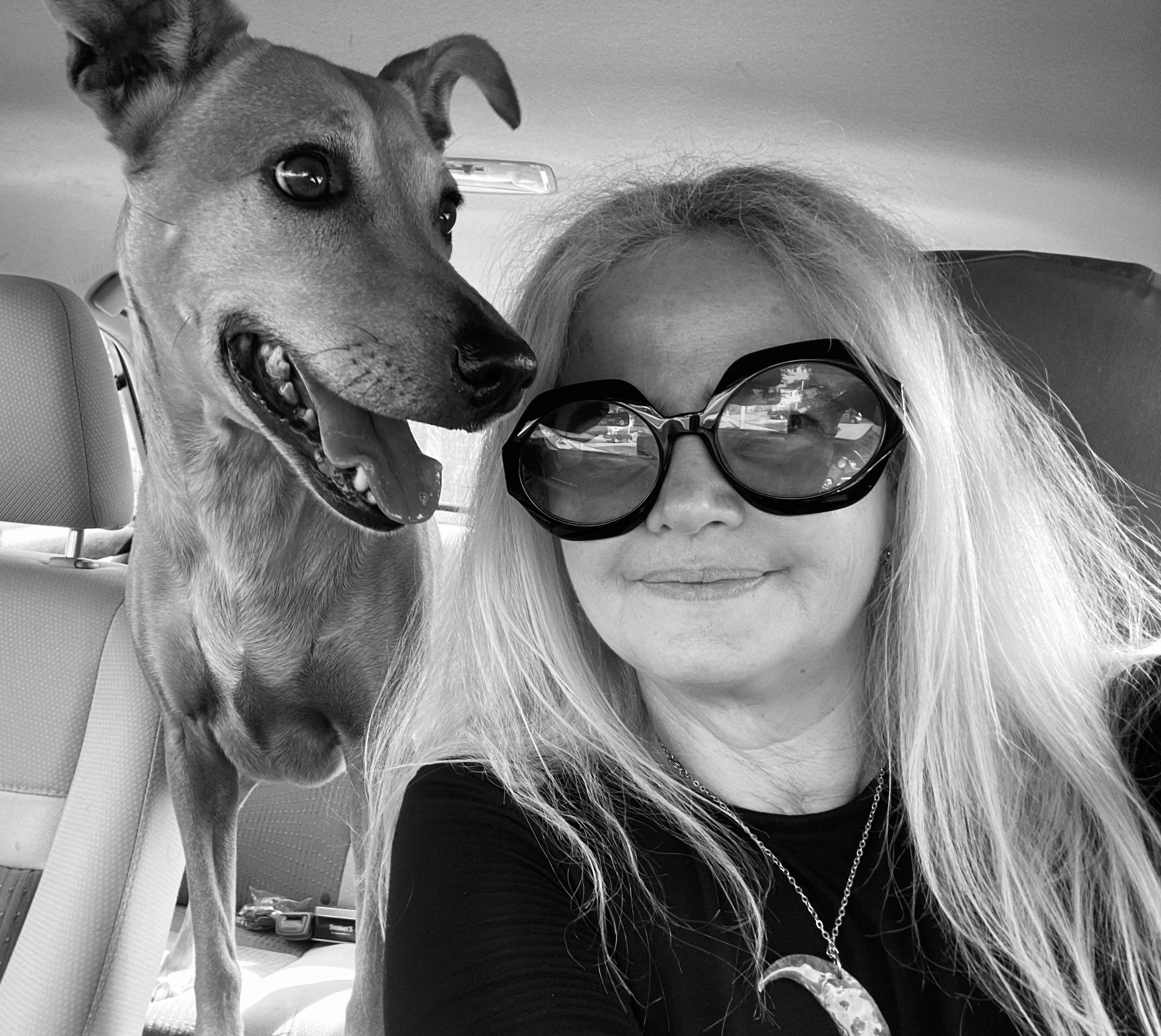 Hola everyone! I'm Milagros a born and raised Caribbean girl. Totally influenced by the colorful lifestyle of Puerto Rico in my work. I design stamps and stencils that pair with our culture. My work has been featured in a lot of magazines throughout the years I've been in the industry. A mom, a shopkeeper, an adventurer, a teacher, never fearing the possibilities of trying a new medium, a crazy color combo or what textures can uphold or the tides of our ocean. I'm super excited for our new adventure together!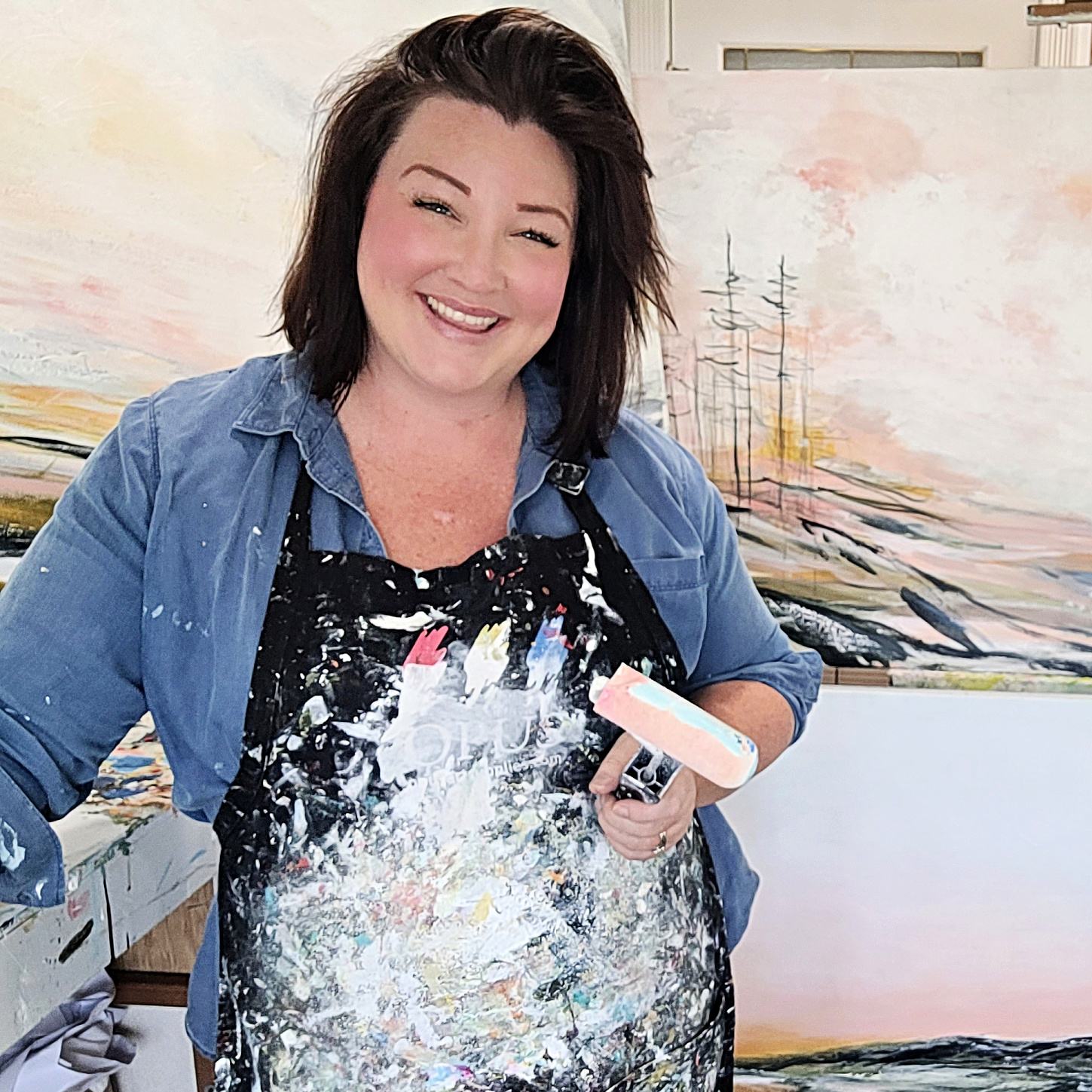 My name is Nikol Wikman. I live in Victoria, BC Canada with my husband and two children. I have been an artist for as long as I can remember. I loved art class in school and spent hours upon hours sketching. As I grew up I experimented with different creative avenues. I tried sewing, sculpting, took a stained glass course, beaded, and made jewelry. Anything to feed the creative yearning in my soul. In my 20's I decided to try painting again (which I hadn't done since high school). I painted simple pieces for my apartment and loved it! It was so fun to grab a canvas, throw some paint on it and have my own unique piece of art! For a few years I painted here and there but nothing too serious. After my son was born I was struggling a little bit, lonely as a new mom. I decided to make a point of painting (almost) daily. It was one of the best decisions I ever made! In the studio(aka my dining room) I felt like I found myself again! I loved it so much I couldn't stop.
The process of playing with pure liquid colour does something to my heart that nothing else does. I never get bored of it. When I paint I feel joyful and free!
Eight years later I have painted hundreds(maybe even thousands!) of paintings. I have been able to connect and share my love of art with like minded souls from around the world. I've sent paintings to far off places I'll probably never get to visit myself! I feel so lucky and am grateful everyday for what art has brought into my life.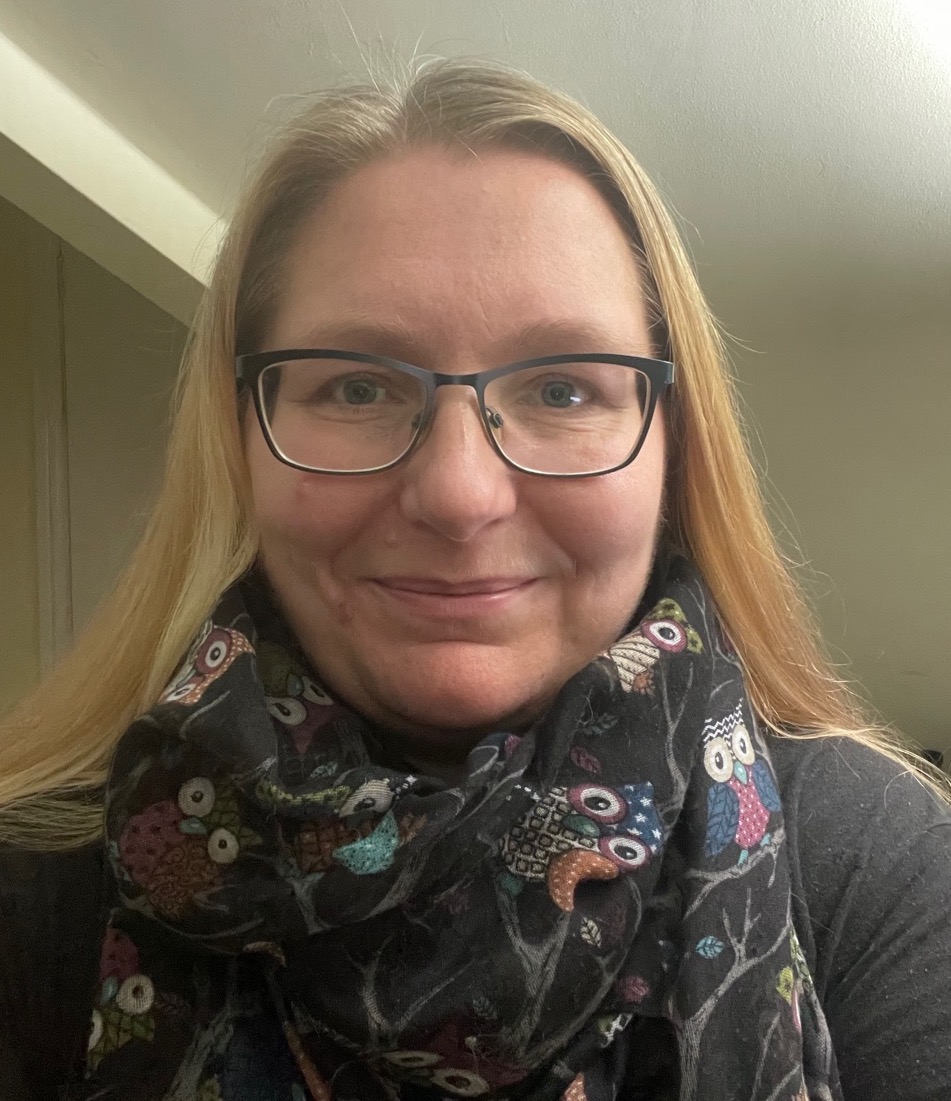 Rae is a teacher (she qualified as a primary school teacher over 20 years ago.) She is an artist, a creator and a geek. A mom (of three boys), a lover of the number three, tarot, crystals, hares, the moon and a collector of feathers. She loves all kinds of creating and has immersed herself in a lot of different mediums and crafts. Her love of teaching has been and remains a common and strong guiding thread within her life.
Rae enjoys combining watercolours and watery supplies with different mediums and uses art as a meditative, mindful practice in her everyday life. Some of her favourite combinations are watercolours and stencils, soft B pencils, ink, acrylic paint pens, coloured pencils, charcoal and soft pastels. Mindful watercolours is something she does most days and helps her to feel badass in lots of areas of her life!
Through her Mindful Water Colour practice she has discovered a huge difference between discernment and judgement (a core principle in her mindful approach) which has had a huge positive impact on her as an artist.
She enjoys playing with different techniques, creating patterns, combining animals and plants to form imaginary creatures and botanical art incorporating ink and watercolours. She has recently discovered the rabbit-hole of collage and is inventing and finding a myriad of ways to incorporate her watercolour creations as collage materials. She finds learning new things inspiring and even more enjoys sharing and teaching her discoveries.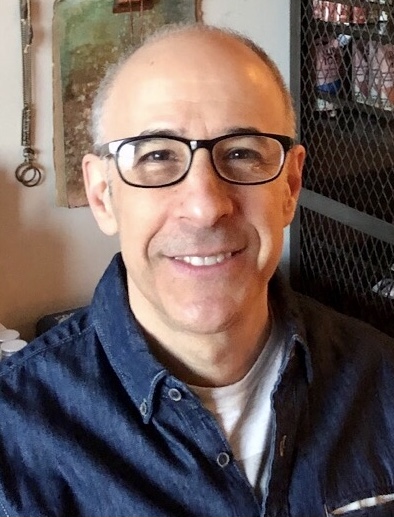 I am a mixed media artist, instructor, author and designer from New York City. I truly believe in the power of art to bring people together and strengthen our communities. My artwork has been exhibited in multiple exhibitions and can be found in numerous books and national magazines. I have published two books of my own, The Pulse of Mixed Media and The Mixed-Media Artist. I love the creative energy that occurs when artists and makers are brought together and have spent a great deal of time teaching workshops - both online and live in the United States, Canada, Mexico, Australia and Europe. Closer to home I am an instructor at Pratt Institute in NYC. As a designer, I have created collections with many companies, including Impression Obsession, StencilGirl Products, PaperArtsy, WOW and Aladine. Art for me is everything and sharing the process just makes it even better.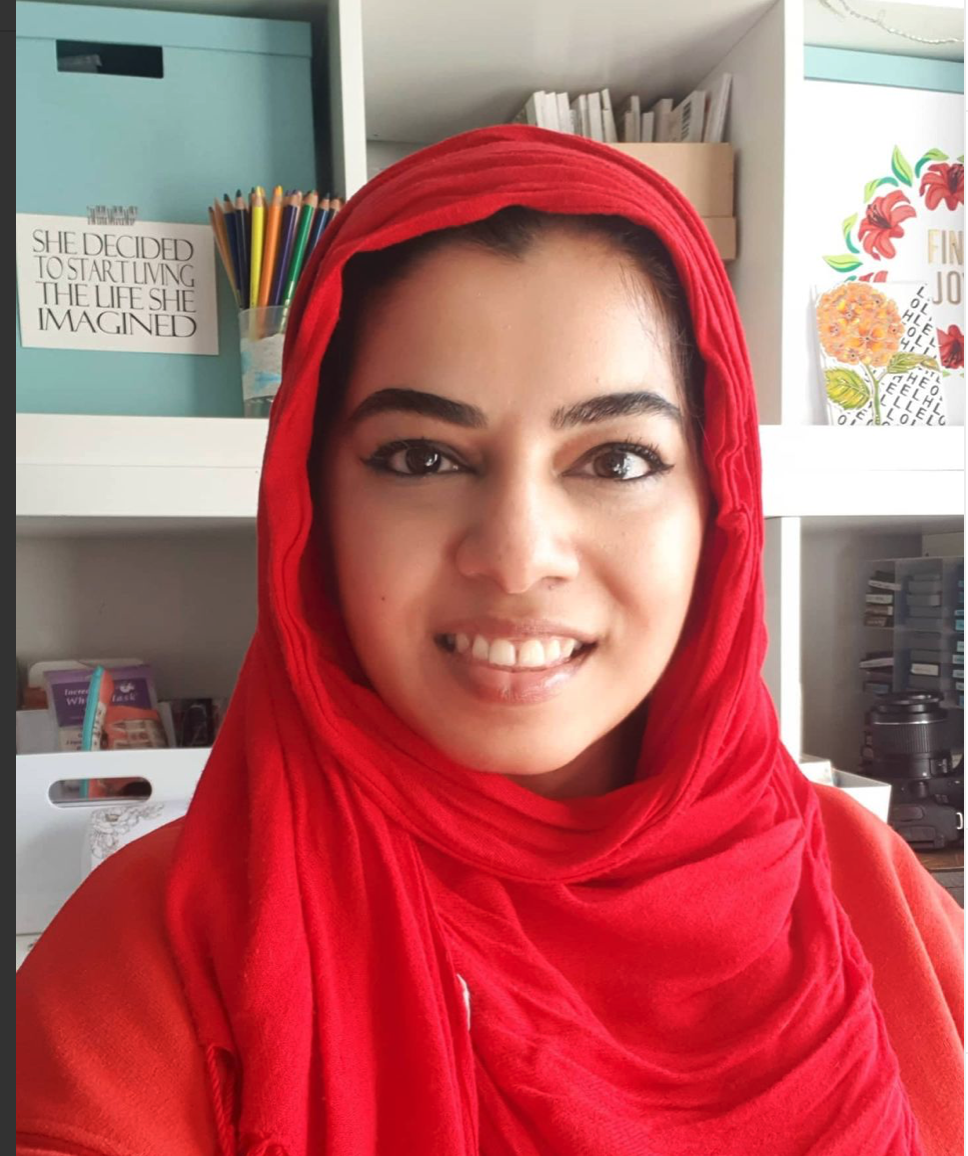 Tania Ahmed is a art content creator, video maker and teacher based in the UK. Over the years, she has blended her multicrafts experience to hone her mixed media and papercraft work. Originally from Pakistan, Tania draws her inspiration from diverse cultures, bright colours, bold graphic design, and eclectic patterns. She has been published in several creative magazines, and currently designs for companies within the arts and crafts industry. She has taught at several independent craft stores and has organised and led art and craft workshops for local charities. Tania has extensively demonstrated at several international consumer and trade art and craft shows. She is very passionate about teaching and sharing her love of craft and creativity!
Course Curriculum
Welcome!
Available in days
days after you enroll
Week One Making Your Handmade Journal
Available in days
days after you enroll
Week 2 Creating a BADASS Sassy Girl with Tiare Smith
Available in days
days after you enroll
Frequently Asked Questions
When does the course start and finish?
The course starts February 7, 2022 and goes through May 2022! Afterwards it becomes completely self-paced online course - you decide when you start and when you finish.
How long do I have access to the course?
How does lifetime access sound? After enrolling, you have unlimited access to this course for as long as you like - across any and all devices you own. Lifetime is the lifetime our web site.
What if I am unhappy with the course?
We would never want you to be unhappy! If you are unsatisfied with your purchase, contact us in the first 30 days and we will give you a full refund.