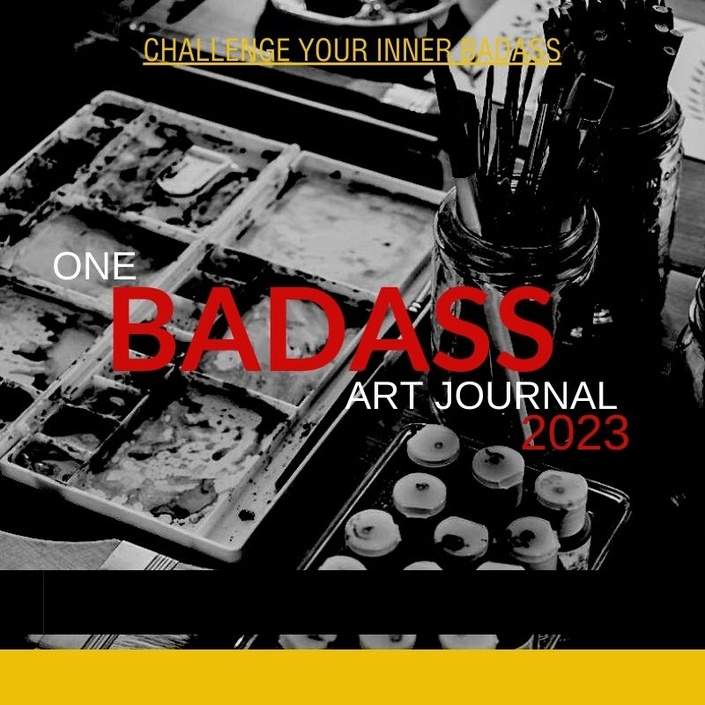 One BADASS Art Journal 2023
challenge YOUR inner BADASS
Hosted by Tiare Smith, One BADASS Art Journal is back for 2023
ENTER FOR YOUR CHANCE TO WIN BELOW!
16 BADASS Instructors. 17 BADASS Mixed Media Lessons. One BADASS Art Journal.
All new and FANTASTIC! Jump into mixed media tools, techniques and BADASS art journaling. Create with BADASS instructors! Make BADASS Art. Challenge YOUR inner BADASS!

One BADASS Art Journal is back for 2023! One BADASS Art Journal is designed to inspire you to create, to learn, to feel confident and provide you with the tools, techniques and inspiration needed to feel BADASS every day that you make art!
The theme for 2023 is: CHALLENGE YOUR inner BADASS. You know, that BADASS who is within, who yearns to play, to create, to be free. That BADASS who wants to learn, try the technique, to play and experiment with art, who wants to enjoy art and be free! That BADASS who will throw the paint and NOT allow fear to stop her/him! Let us empower, inspire and encourage you to CHALLENGE YOUR inner BADASS through BADASS Mixed Media Art techniques and lessons.
And let's not forget about the amazing community this class creates each year! Together creating, enJOYing, growing, sharing, connecting with each other and with our inner BADASS!
Ohhhhh! So exciting.

REGISTRATION OPENS DECEMBER 1, 2022
Ahhhh and here is a peek at our BADASS Artist Instructors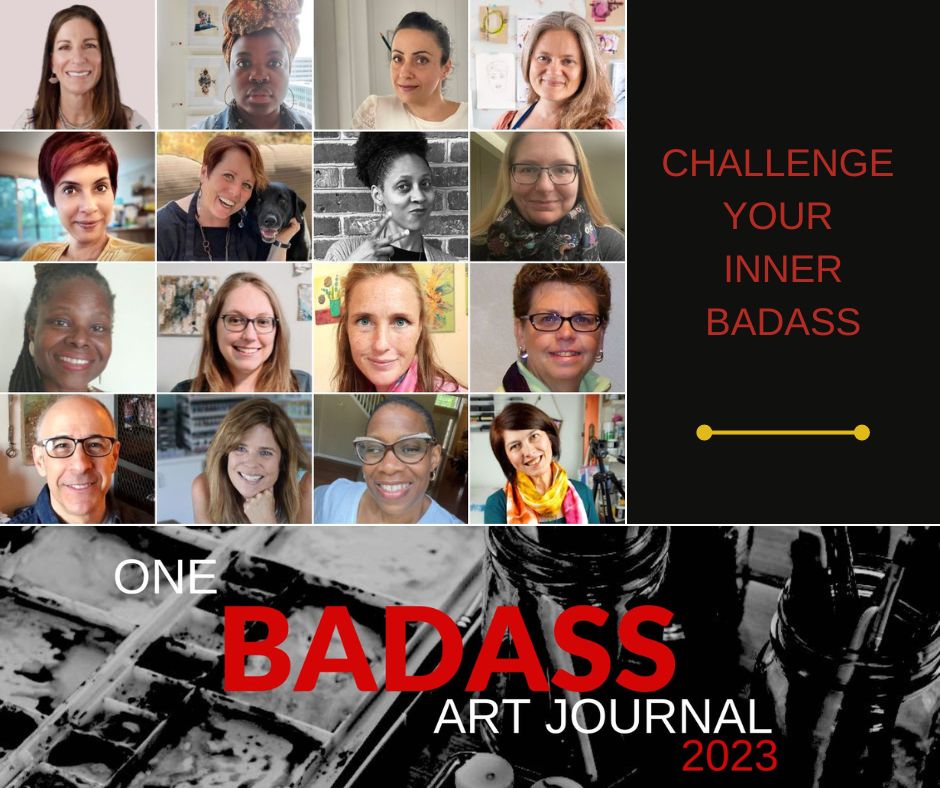 ENTER FOR YOUR CHANCE TO WIN BELOW!
In this workshop you'll:
• get 17 badass art journal lessons (includes a book making lesson)
• learn BADASS mixed media techniques
• be infused with confidence, creativity and inspiration
• learn great tips and tricks you can use again and again
• play with a variety of tools, adding to your skills
• experience beautiful color combinations and blending techniques
• make BADASS, mixed media, art journal pages
REGISTRATION OPENS DECEMBER 1, 2022

Here's what you can expect:
• Step-by-Step Mixed Media Tutorials
• Video Tutorials
• Downloadable PDFs
• Wonderful for beginners or anyone who wants to RELEASE their inner BADASS.
You'll leave this workshop:
• fueled with confidence in your skills.
• with a creative arsenal at your disposal
• with a collection of badass art journal pages
• with one badass art journal
• feeling inspired to create.
• feeling mighty BADASS and we hope FREE!
• SPECIAL BONUS:
1 BADASS handmade art journal lesson….an AMAZING book to hold all your BADASS art!
Sound good? Want in?
ENTER FOR YOUR CHANCE TO WIN BELOW!
Check out our BADASS Artists Instructors below!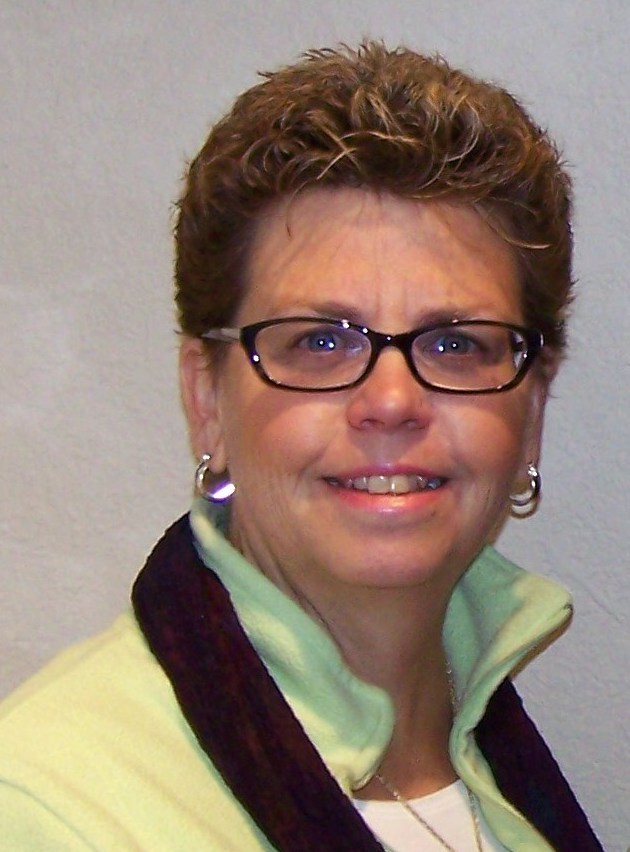 Pamela Vosseller is a mixed media artist. Her artworks are focused on portraiture and the human form, but she still has a passion for sea and landscapes. After 20 years as an internationally known watercolorist, Pamela changed directions and started creating using mix media. Although she primarily uses acrylic paints, she loves adding collage, charcoal, inks, graphite, fibers, encaustic, and even watercolor in her work.
Pamela is also a published artist; you can find her paintings and assemblage works in Cloth, Paper, Scissors Magazine, Denali Literary and Arts Magazine through LCC, and the Oregon Coast Magazine.
In addition to painting, Pamela loves teaching others, no matter the skill level, how their artwork can have a voice to tell their story. She teaches online at her art class and gallery website. She would love to connect with and over on her website you'll find more of her art journaling activities.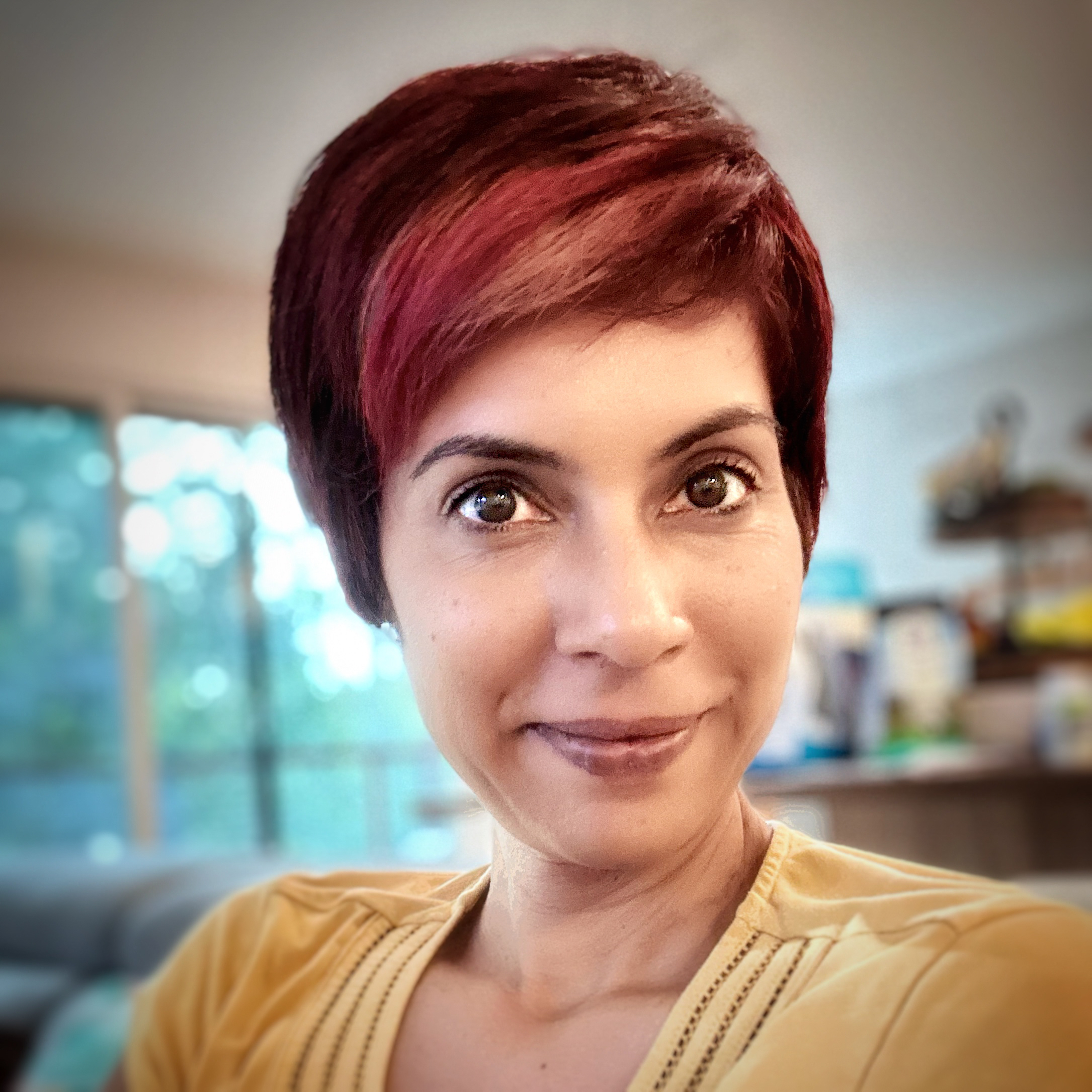 I'm Mansi (phonetic spelling: Maan-see) and I love experimenting with various media. Ever since I can remember, I have loved to paint. When I applied for art school, I was told by the interview committee that my poetry and essays were more powerful than my illustrations and paintings...they advised me to pursue a career in writing and I took it to heart. Fast forward five years and I had become a column journalist for a leading national daily in India, got a master's degree in journalism from the University of Iowa and moved to California to become a full-time communications professional with a desk job and a six-figure salary.
For almost 15 years, I was a writer, until I decided to give myself a second chance at art. After a series of creative explorations in alcohol inks, fluid acrylic pouring, gel plate printing, resin, I found myself right where I first began: holding a paintbrush. But this time around, it was to express myself freely in my art journal.
I believe that one doesn't have to have any professional training to experiment with techniques, explore new media, or just write down one's innermost thoughts and paint over them. When I journal, there is usually no plan, no choice of colors and no agenda. I use a "grab-what's-within-reach-and-see-what-happens" method and love being able to paint like this for myself...there's no motive and no end goal; just the joy of painting for the sake of the process.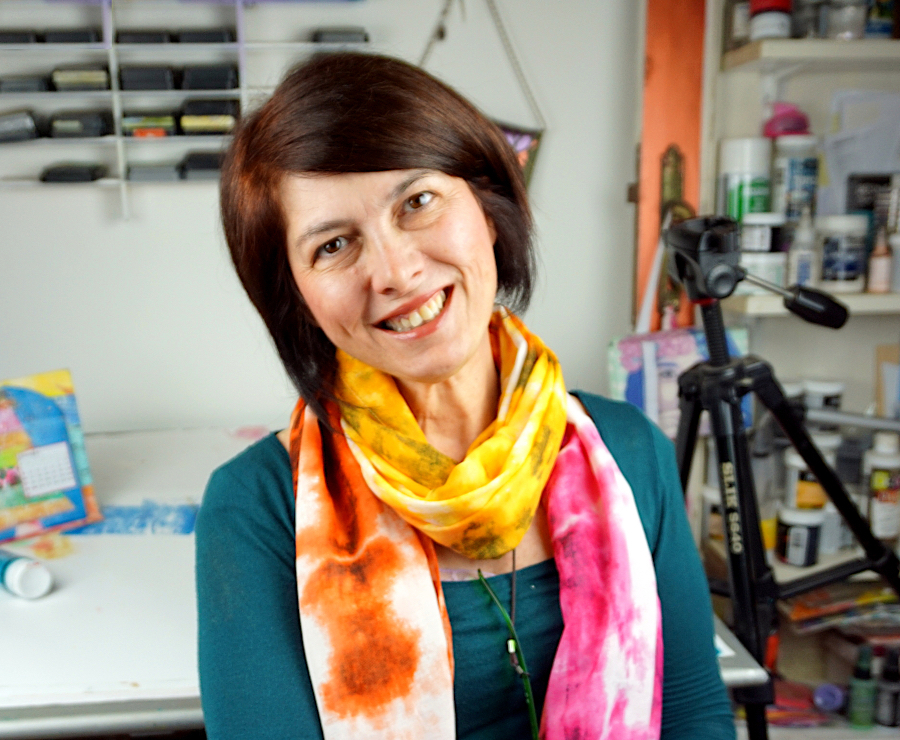 Hello I'm Giovanna (GiogioCraft on the web) and I live in Italy, in a beautiful island famous for crystal sea and pecorino cheese.
I started as scrapbooker many many years ago and then I dive head down into MixedMedia and upcycling. A couple of years ago I 'rediscovered' my Gelli® plate, a bit neglected, and now I gel print almost everyday: I included it in my ArtJournal, cardmaking and home-decor artworks: it is so rewarding, there are no mistakes, just serendipity and colours. Lately I am a lot into dying fabric, slow stitching and coiling basket from upcycled material, nothing is safe from my restless hands.
In my artworks I usually use vibrant and bright colours and during my workshops and video tutorial I do my best to share my passion and enthusiasm for crafting with others.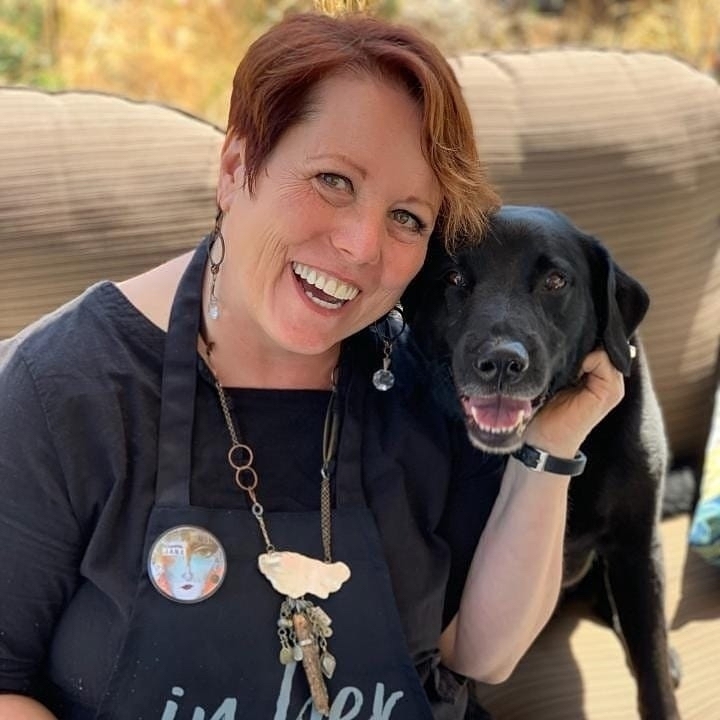 Jana spent a career working in various support roles to high profile architects and in managing their firms. Approximately ten+ years ago, Jana left her position in the workplace and pursued advanced studies in both wine and art. Her thirst for more art knowledge and technique, led her to open the successful venue, Way Art Yonder Studio, where she has hosted leading artists and talent in the mixed media and book arts world. She is a wife, a mother, a Nana, mixed-media artist, wanderluster, wine goddess extraordinaire, and the emotional support human to one devastatingly handsome Labrador Retriever, Marcel.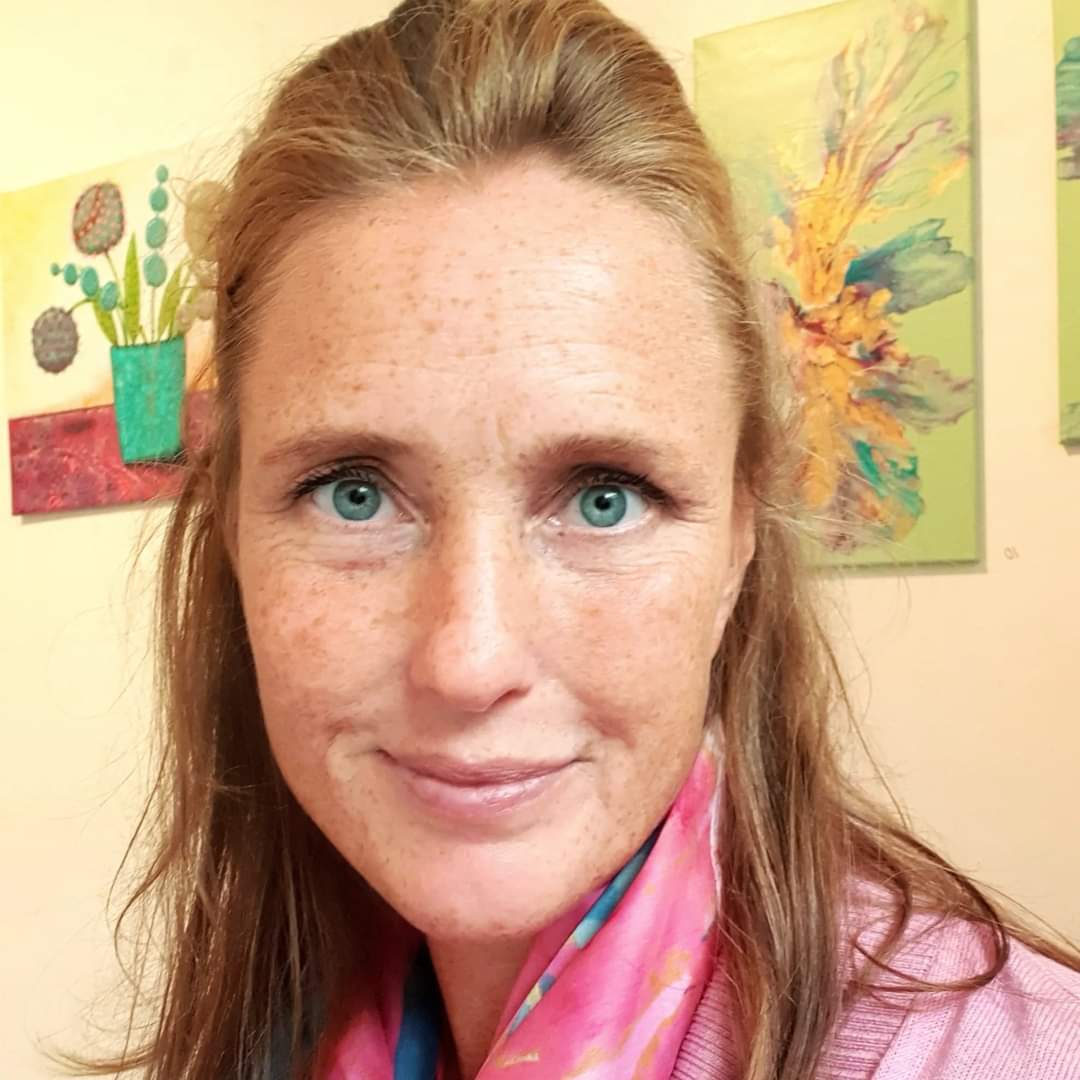 MELINA DAHL
I live in Sweden with my husband, four children, a dog, cats, a rabbit, ducks and chickens.

I love animals and spending time in my garden.
Nature is my biggest inspiration when creating art.
I'm a mixed media artist, designer and teacher.
I have an online shop where I sell the products that I have designed for different companies, such as stamps, stencils and papers.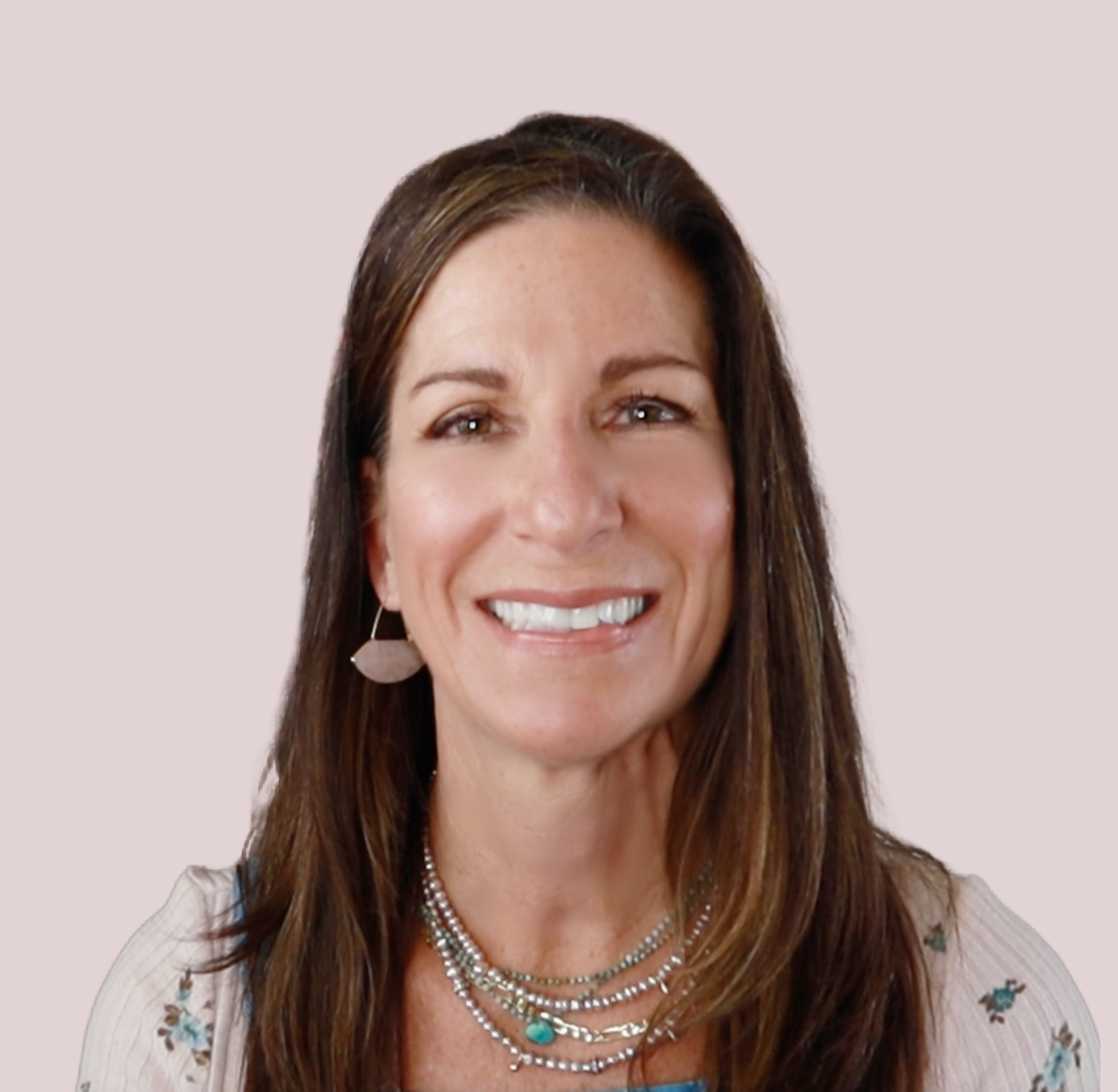 Sarah Gardner, also known as Juicy*S of Juicy*S Art, is a self-taught mixed media artist and teacher. Juicy*S is her DJ name. She's not a DJ. She would love to be one; it's one of her fantasy dream jobs! She got this name when she and a couple of friends were slinging paint and sipping wine, playing in their art journals and laughing all day. She started her first blog with this name in 2009 and has had it ever since.
For Sarah, mixed media art journaling is all about layers - layers of color and contrast, layers of different media. And her mixed media mantra is "Layer 'til you like it!" She was a StencilGirl Creative Team Member (2021-2022); a teacher in Fodder School 1 from Willa Workshops, and the Mixed Media Art Summit in February 2022. She was a Guest Host for Wanderlust 2020 (teaching six classes that year). She just launched her Teachable School: the Juicy*S Mixed Media Art School. Sarah is currently writing a book for Walter Foster/Quarto Creates publishing called "Share Your Joy: Inspired Mixed Media Mail Art." She is also part of Art Bundles for Good #7 in 2022.
Sarah has found that being creative, that making stuff, is a very fulfilling and beneficial activity. Creative play, and art journaling in particular, has become her self-care practice. She hopes that her classes help students connect with their own creativity in a way that feels like self care to them!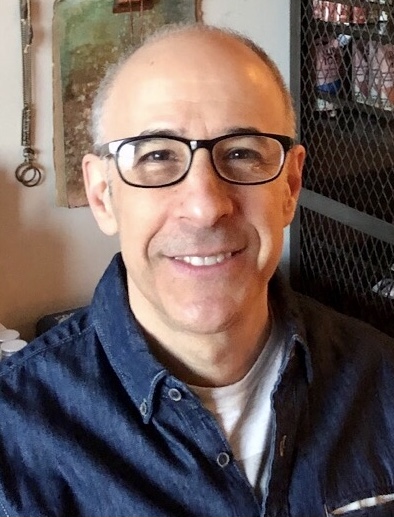 I am a mixed media artist, instructor, author and designer from New York City. I truly believe in the power of art to bring people together and strengthen our communities. My artwork has been exhibited in multiple exhibitions and can be found in numerous books and national magazines. I have published two books of my own, The Pulse of Mixed Media and The Mixed-Media Artist. I love the creative energy that occurs when artists and makers are brought together and have spent a great deal of time teaching workshops - both online and live in the United States, Canada, Mexico, Australia and Europe. Closer to home I am an instructor at Pratt Institute in NYC. As a designer, I have created collections with many companies, including Impression Obsession, StencilGirl Products, PaperArtsy, WOW and Aladine. Art for me is everything and sharing the process just makes it even better.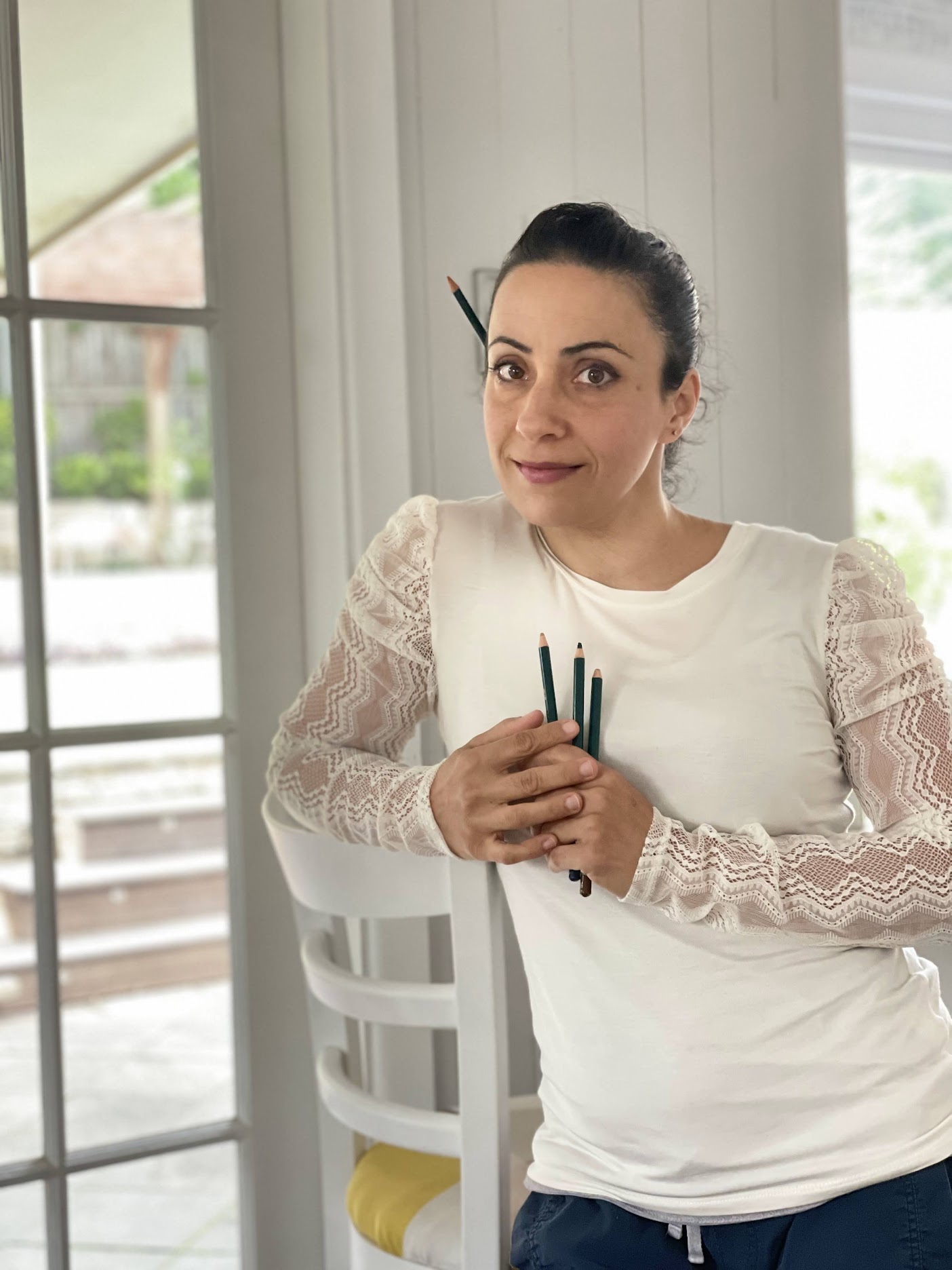 Kat is a self taught mixed media artist who resides in Brisbane, Australia. She works with all types of media, with her favourites being acrylic and collage. Throwing in some unusual material into her work to add texture and layers and mood to express emotions and depth. Her work is spawns from her passion within to constantly create and the therapy it provides for her in her busy life with 4 young kids. Kat is influenced by her children and her life experiences, bringing to life a lot of raw emotions on paper. Most of her work is based around beautiful and strong women with influences in the lowbrow/pop surreal as well as the fantasy genres. She finds Persian miniatures very fascinating a lot of her work has been inspired by the ancient miniature paintings originating from India, Egypt and Persia.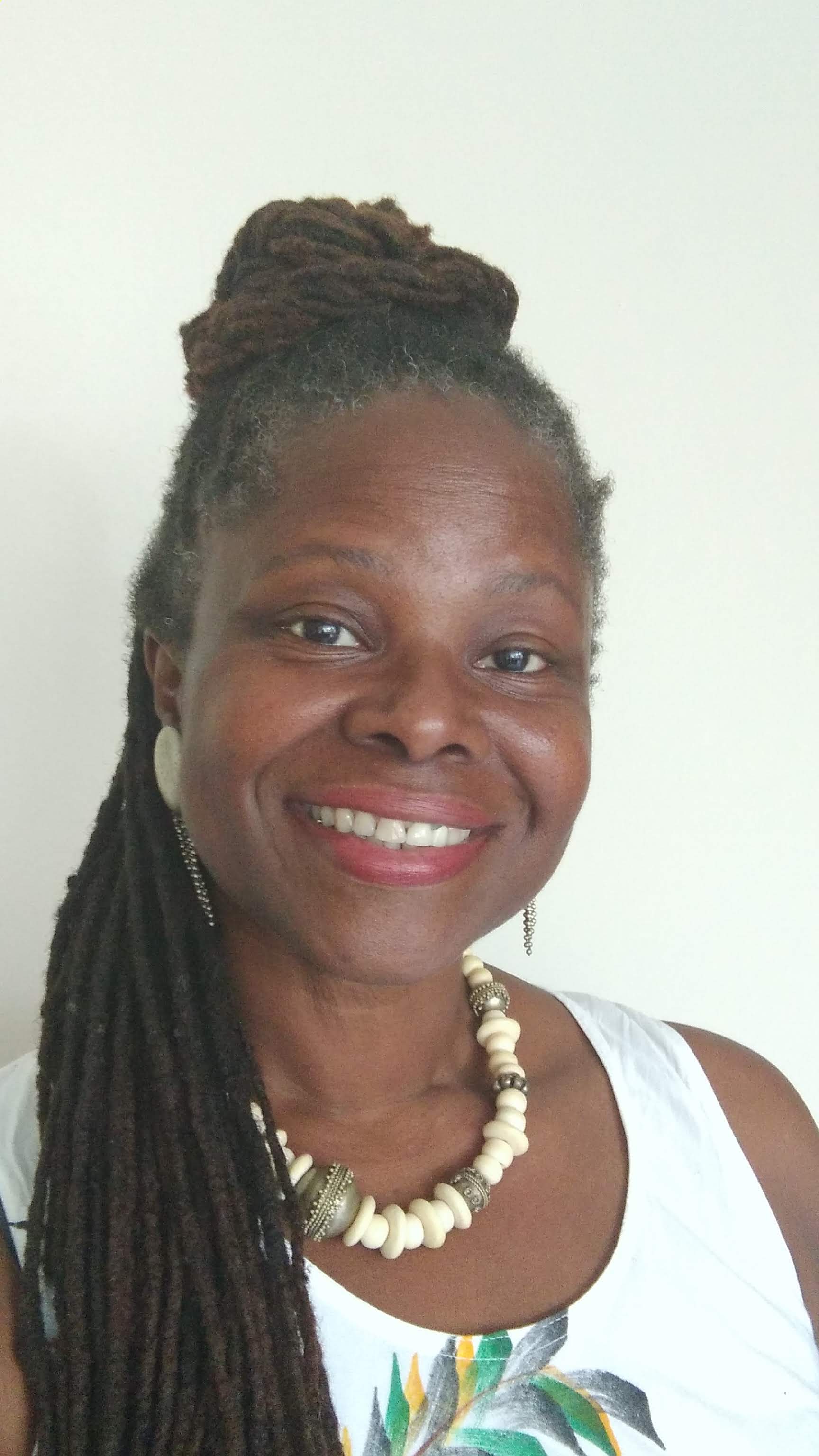 As a 6 times Award Winning Mixed Media Artist, Amanda, a London Born Artist has been creating for over 20 years and collaborating with a variety of artists around the world in group as well as solo exhibitions in London, Barbados, US Virgin Islands, and Montserrat. She received Awards for her sculptures in the National Independence Festival of Creative Arts (NIFCA), and the Central Bank Crop Over Visual Arts Festival, Barbados for her sculptural art and textile wall hanging. She has also had her work published in 4 books - Zen Doodles – Tons of Tangles, Zen Doodles – Oodles of Doodles, 1000 Dog Portraits, Sometimes I Write Poetry and also The Barbados Nation's Better Health Magazine on the effects of Arts and Health. She teaches art online and has her own Teaching platform where she shares her courses.
Her interests lay in using a variety of materials such as clay, fabric, recycled materials, collage, and resources from the natural environment to create art, art journals and tell stories that impacts the viewer through the use of colour and texture. She is also keen to explore how art and creativity can impact on health and well-being and using creative expression as a means of communication while encouraging the user to explore their own creative activity.
She curates an Arts in Health Network alongside writing for her website and blogs. She produces weekly episodes for YouTube which she shares aspects of art, creativity, interviews, gardening and reviews. She has recently published a book of her poems called Sometimes I Write Poetry which is available on Amazon.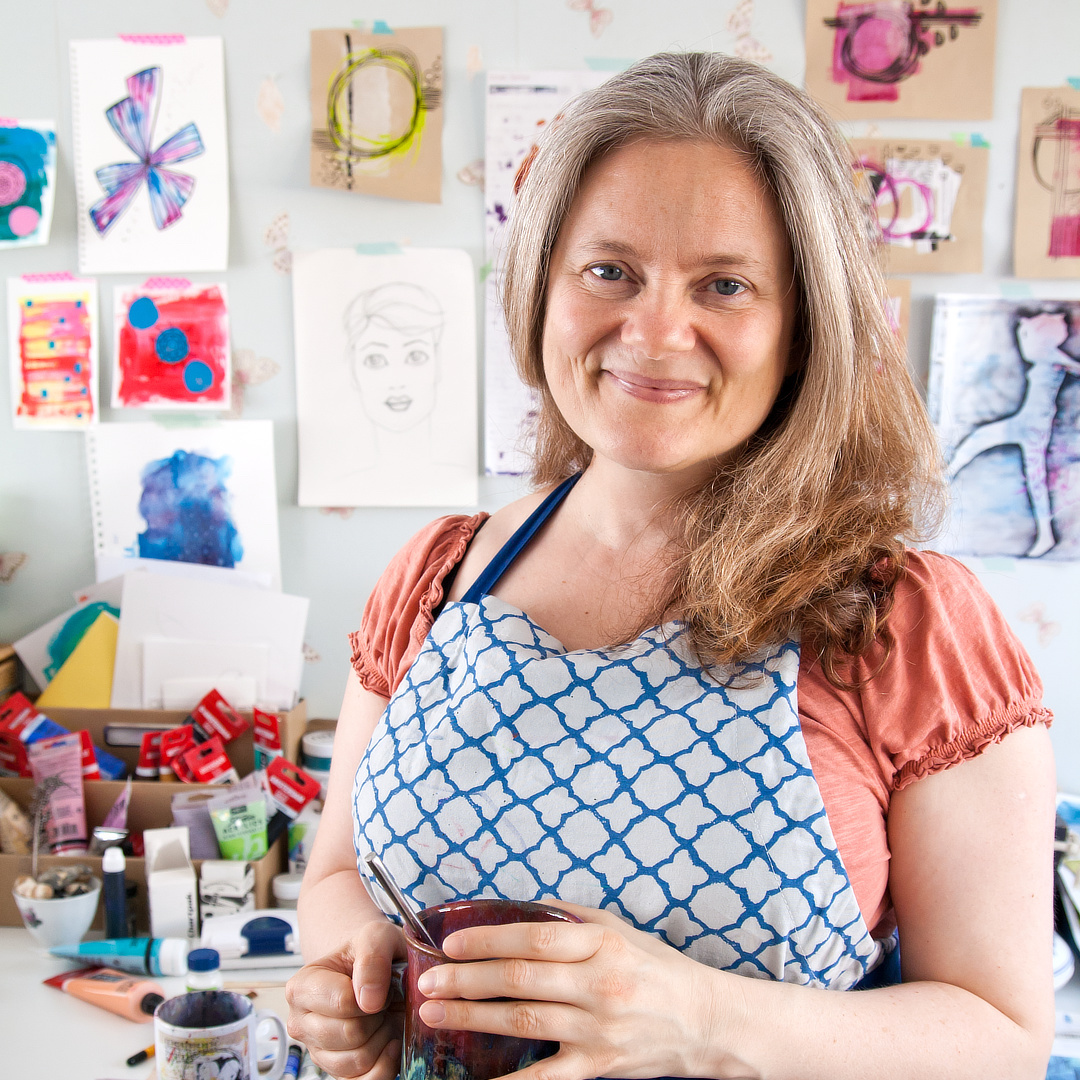 Kim Dellow is all about regular play, experimenting and exploring in your art. A self-taught, mixed media artist, she has worked for over 10 years in the creative industries, teaching, writing articles for magazines, creating content and designing art and craft products. She is passionate about helping others to express their creative selves and is driven to learn, explore and to help you to get the best from your art time.
Creativity and curiosity are key to everything she does, and she loves to help you to explore your materials, art practices and processes that all make up your unique creative self, your voice, and to help you to learn how to express it through your art, getting past your blocks and the things we all put in front of ourselves that stop us creating.
Expect a mix of both the intuitive side to art with a pragmatic approach too as she loves to get stuck in and learn from doing but also enjoys analysing and working out how and why things work. She is part scientist, part artist and all creative!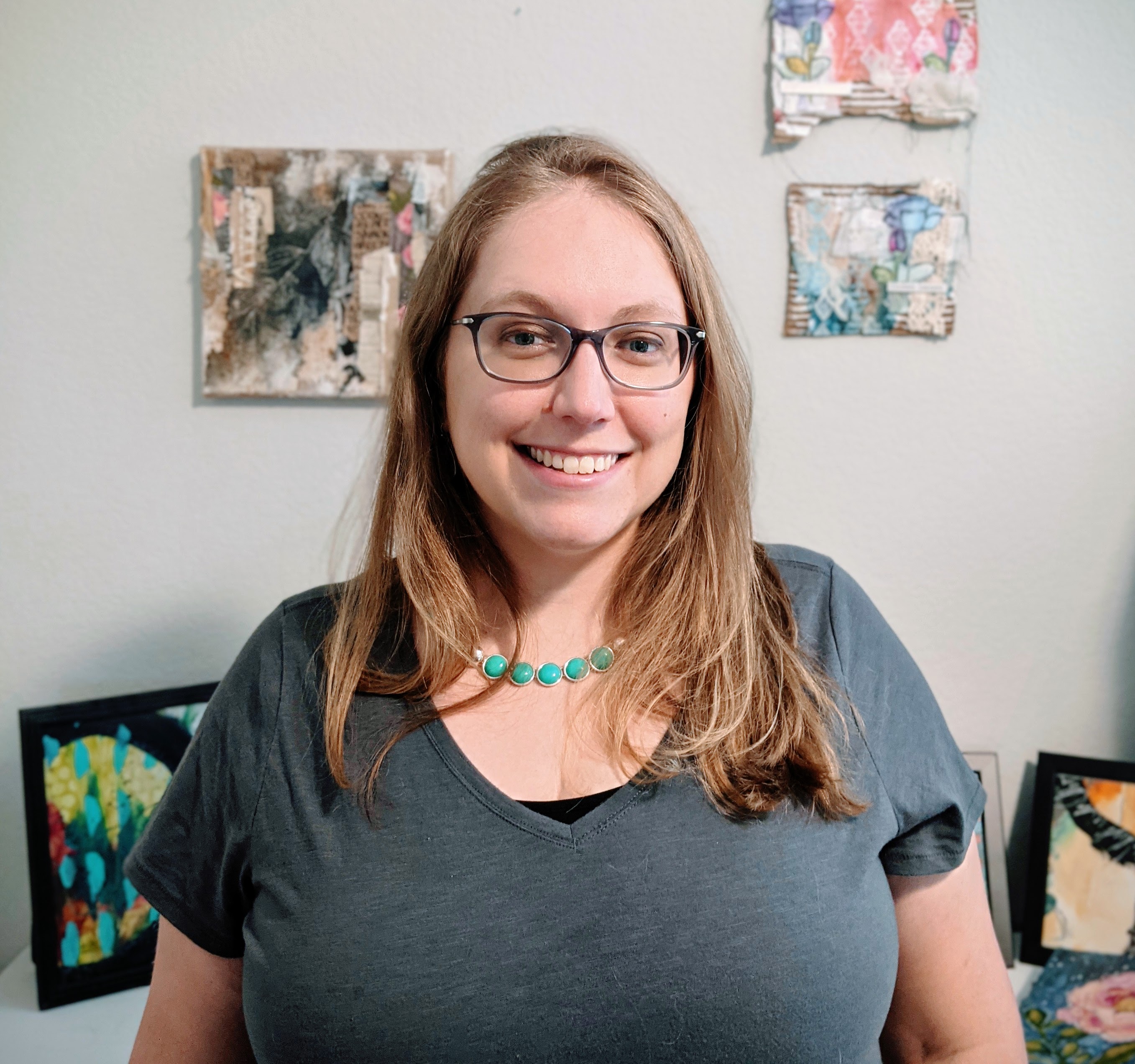 Hello, my name is Laura and I am a mixed media artist based in Austin, TX. I love to play around and experiment in my art journals, and also enjoy dabbling in abstract, collage, and floral artworks. My favorite thing about art is that there are no rules - the only requirement is that whatever you create makes you happy! My main goal when I began sharing my art was to show people that you don't have to be classified as an artist to pick up a paintbrush. Your art doesn't have to be perfect, or even 'good' - it's the act of creating that matters.
I am married to a wonderful husband, who is the person who first nudged me down my artistic path about 8 years ago (although he probably didn't realize how much money I would spend on art supplies!). I am also the mother to two teenage boys, and a full-time Sonographer.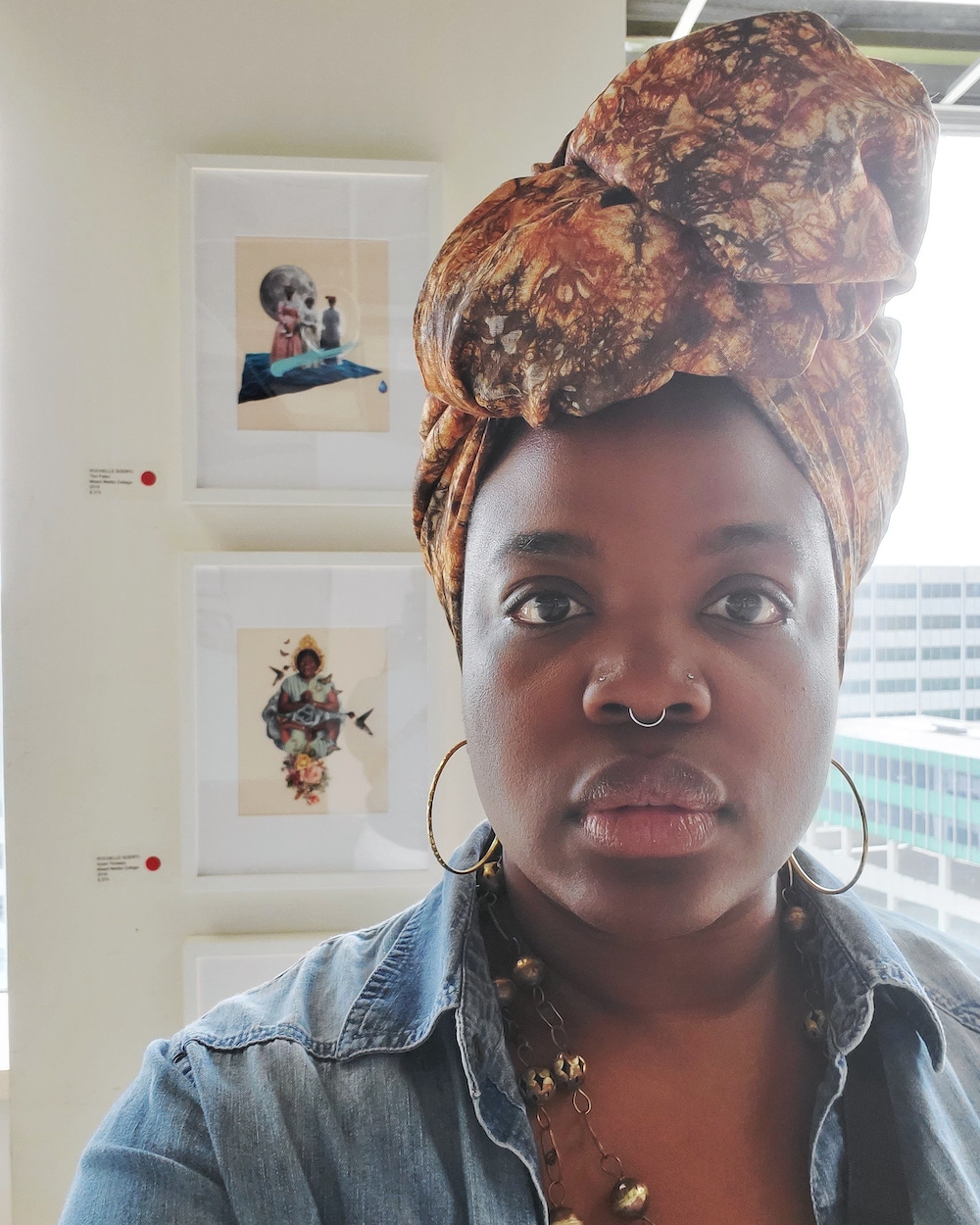 ROCHELLE SODIPO
Rochelle Sodipo®️ is a multi-disciplinary artist specializing in mixed media, collage, and assemblage.
As a lifelong self-taught artist, Rochelle has navigated varying mediums to express her creativity. Her preferred mediums are digital mixed media and assemblage. Rochelle's impetus for creating is to honor the beauty, grit, and pageantry of daily Black life in America and globally.
In 2014, after the loss of her mother, breasts, and ovaries, Rochelle rededicated her life to visual art as a collagist and a teacher, aiding her students in collaging their inner truths. Rochelle is also the CEO of Roseredd Etc.®️, a brand support agency.
In addition to her growing list of collectors, her works have been featured in Forbes, Charish, Summit 21, Tila Studios, and Mint Gallery.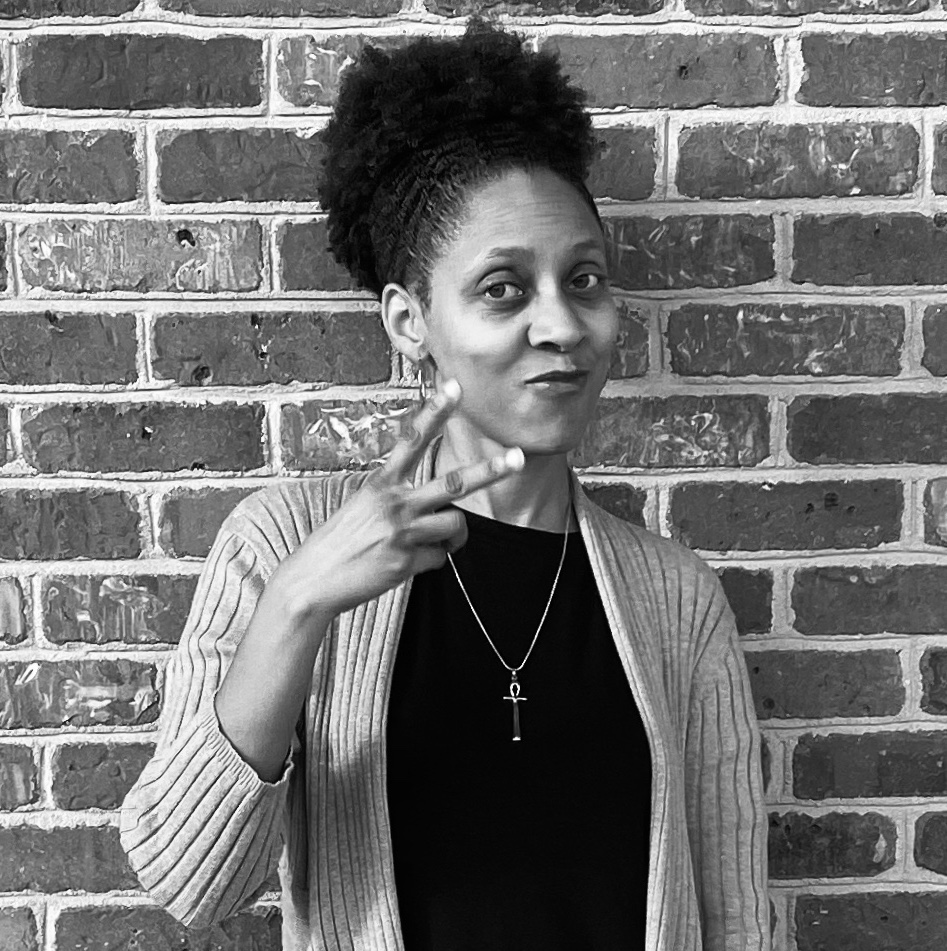 Kiala Givehand is a storyteller, bookbinder, and LifeAlchemist™ who guides women to and through creative & spiritual awakenings. She combines creativity with intuition, ancient guidance systems, and intentional self-study as a way to radically cultivate happiness. Her deepest desire is to help women step into their greatness by helping them uncover (and write) their unique story. Through her online programs, workshops, and masterclasses, Kiala provides a safe space for women to explore and discover their dreams. She is a Dreamweaver, a fountain pen collector, a SoulCollage® Facilitator, an Intuitive Guide, and the creator of inspirational decks, books, and retreats. You can connect more fully with Kiala on Instagram (@kialagives) or by taking one of her online classes.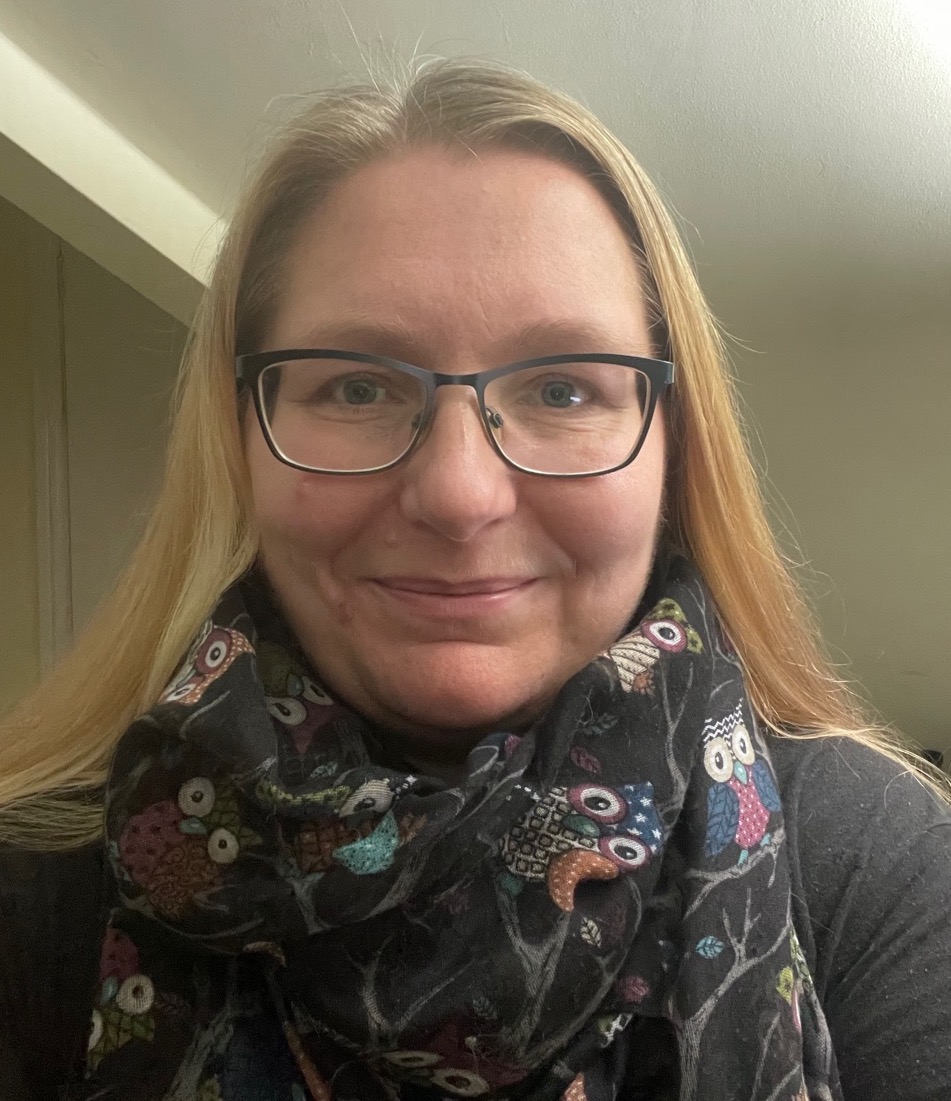 Rae is a teacher (she qualified as a primary school teacher over 20 years ago.) She is an artist, a creator and a geek. A mom (of three boys), a lover of the number three, tarot, crystals, hares, the moon and a collector of feathers. She loves all kinds of creating and has immersed herself in a lot of different mediums and crafts. Her love of teaching has been and remains a common and strong guiding thread within her life.
Rae enjoys combining watercolours and watery supplies with different mediums and uses art as a meditative, mindful practice in her everyday life. Some of her favourite combinations are watercolours and stencils, soft B pencils, ink, acrylic paint pens, coloured pencils, charcoal and soft pastels. Mindful watercolours is something she does most days and helps her to feel badass in lots of areas of her life!
Through her Mindful Water Colour practice she has discovered a huge difference between discernment and judgement (a core principle in her mindful approach) which has had a huge positive impact on her as an artist.
She enjoys playing with different techniques, creating patterns, combining animals and plants to form imaginary creatures and botanical art incorporating ink and watercolours. She has recently discovered the rabbit-hole of collage and is inventing and finding a myriad of ways to incorporate her watercolour creations as collage materials. She finds learning new things inspiring and even more enjoys sharing and teaching her discoveries.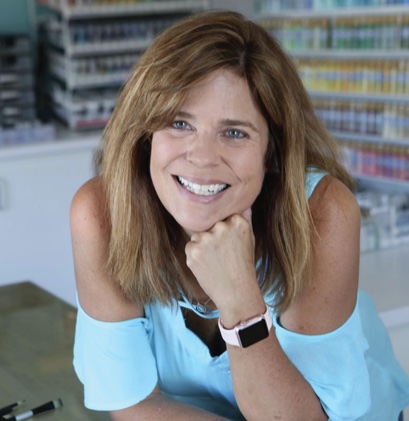 What you see, is what you get….I put it all out there every day.
I am the mom of three great kids (25 son and 21 year old twins).For me, every day is full of color and inspiration. I am happiest behind my camera capturing life's every amazing second. I live life with a creative edge and know that art is my calling. Most days you can find me in my art studio using all mediums; watercolors, acrylics, mixed media and more to capture life's precious memories.
Every Wednesday you can catch me LIVE on my Facebook page at 5:30 pm PST with fun and free demonstrations. I am a published multi-medium artist that enjoys sharing my passion with others! Whether it is LIVE via online workshops or in a professional setting I love to share my passion for the craft & art industry! I have a unique and personal approach to marketing and education that is an asset to manufacturers, retailers and fellow artists! I have represented multiple manufacturers as an educator and designer team member. My work and art studio has been featured in multiple publications and I am a proud member of the Association for Creative Industries and Society of Decorative Painters.
Your Instructor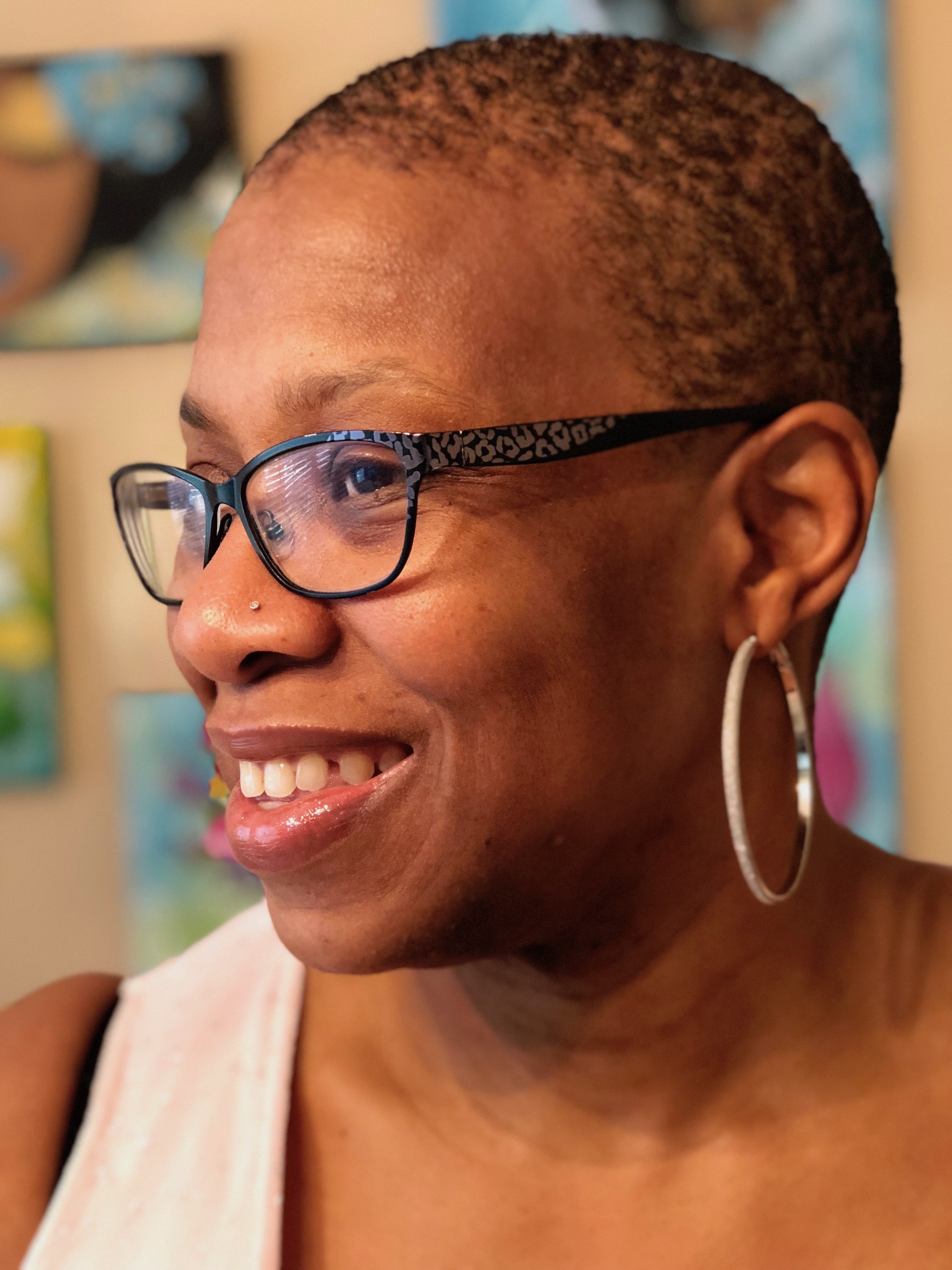 Tiare Smith is a mixed media artist and instructor.
Born with art in her heart she lost her way from her art for 18 years. It came back to her life in a burst of emotion and anxiety. By practicing techniques of love, positive self talk, and action which have helped her to overcome other areas of struggle, she now enjoys her art in a free and inspiring way.
She inspires creatives to embrace their inner artist while also nurturing their hearts and memories.
She has not only been featured on HGTV but has had numerous works published in a variety of crafting magazines and blogs.
She aims to help women embrace the artist within through lessons infused with love, happiness, confidence and creativity, empowering them to experience and express themselves more freely.
Frequently Asked Questions
When does the course start and finish?
The course starts February 6, 2023 and never ends! This course will run live, together from February - May 2023 and then becomes completely self-paced online course. However, you decide when you start and when you finish.
How long do I have access to the course?
How does lifetime access sound? After enrolling, you have unlimited access to this course for as long as you like - across any and all devices you own.
What if I am unhappy with the course?
We would never want you to be unhappy! Please be sure to read the course description before enrolling. If you are unsatisfied with your purchase, contact us in the first 30 days and we will give you a full refund.
This course is closed for enrollment.